Preferred Care at Home of National Headquarters | 354 NE 1st Ave Delray Beach, Fl 33444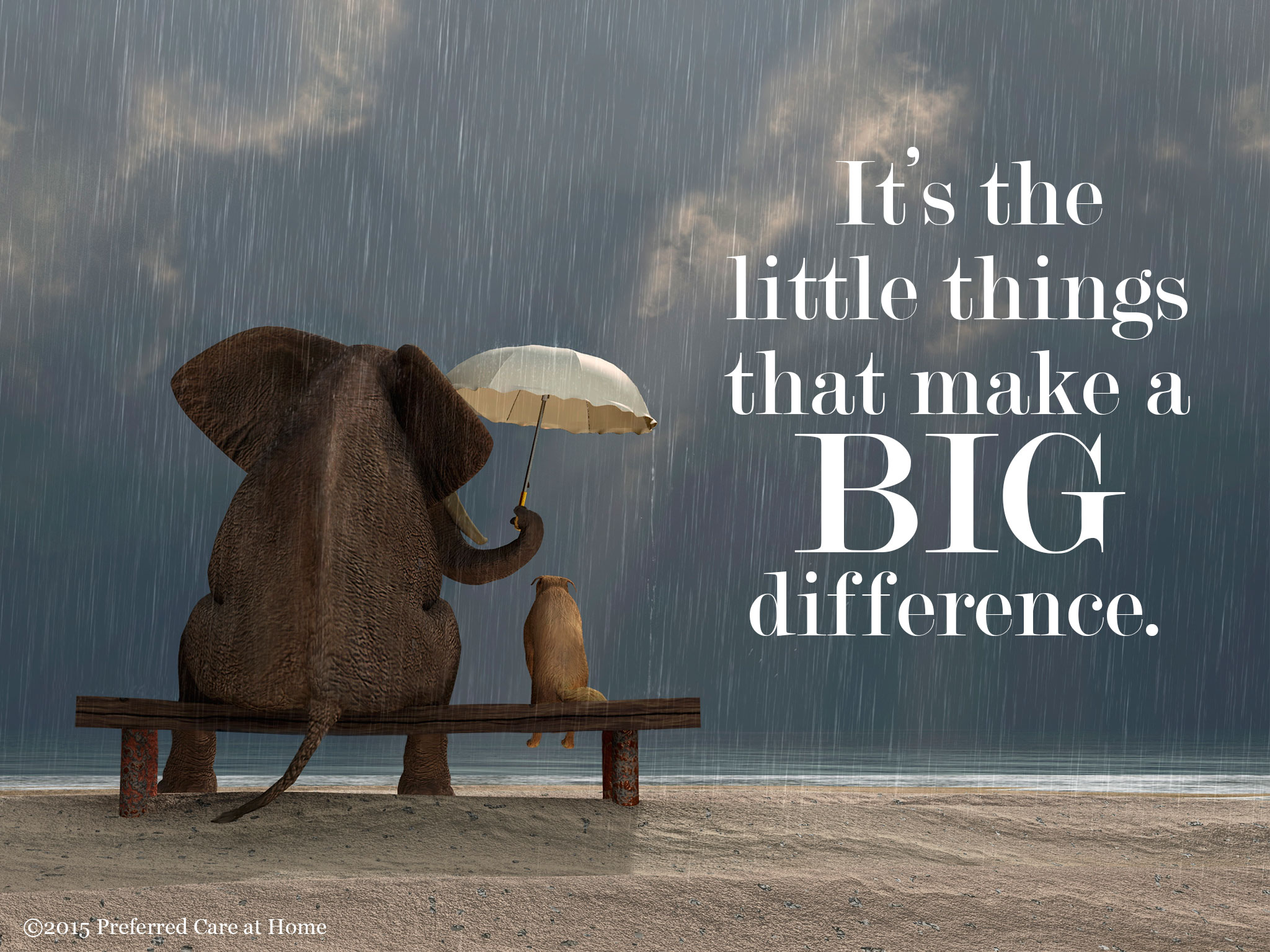 The other day I went to grab a cup of coffee at a local coffee shop in my town. The shop was packed, the line was long, and not many seats were left. As I stood waiting for my coffee, I was too distracted thinking about my day to notice the older gentleman trying to open the door with his cane in one hand and a newspaper in the other. Before I had time to react, a man behind the counter ran to the door with a coffee and two creams in his hand pulled the door open and said, "Harold! I have been waiting for you!" He guided the elderly gentleman to a saved seat and sat him down with his coffee and two creams. Harold was beaming ear-to-ear.
It was a small gesture. Yet, I watched the impact it had on the elderly gentleman, who sat comfortably in the crowded coffee shop, sipping his coffee and reading his newspaper. Harold was noticed.
I'm often too busy to notice those around me. But when I slow down and notice people, I know it truly makes a difference. It's the little things–the small gestures, the cup of coffee, the phone call, the leisurely visit–it's the slowing down in life's busyness that makes people feel noticed and remembered.
Caregivers are a testament to the impact small actions can have on a senior. Having worked in the senior home care industry for many years I have seen that the little things make a big difference on a senior's day. I remember one caregiver always made it a point to prepare her client's favorite dinner. One of her senior client's declared, "no one fries okra like her!" This is just one story of many that show the little things that caregivers do that make a big difference.
Some stories I know, but most I do not know. They go unspoken, because they are the little things, perhaps the seemingly insignificant things, but they make a big difference.
The challenge to you is this: slow down, notice those around you. It's the little things that make a big difference.
If you have questions about Preferred Care at Home caregivers, contact a location near you to learn more.
© 2007-2020 Preferred Care at Home, a division of Help at Home Franchise Service, LLC. All Rights Reserved.
Services may vary depending on the licensing of each Preferred Care at Home Franchise location. Each location is individually owned and responsible for controlling and managing day-to-day business operations.