Preferred Care at Home of National Headquarters | 354 NE 1st Ave Delray Beach, Fl 33444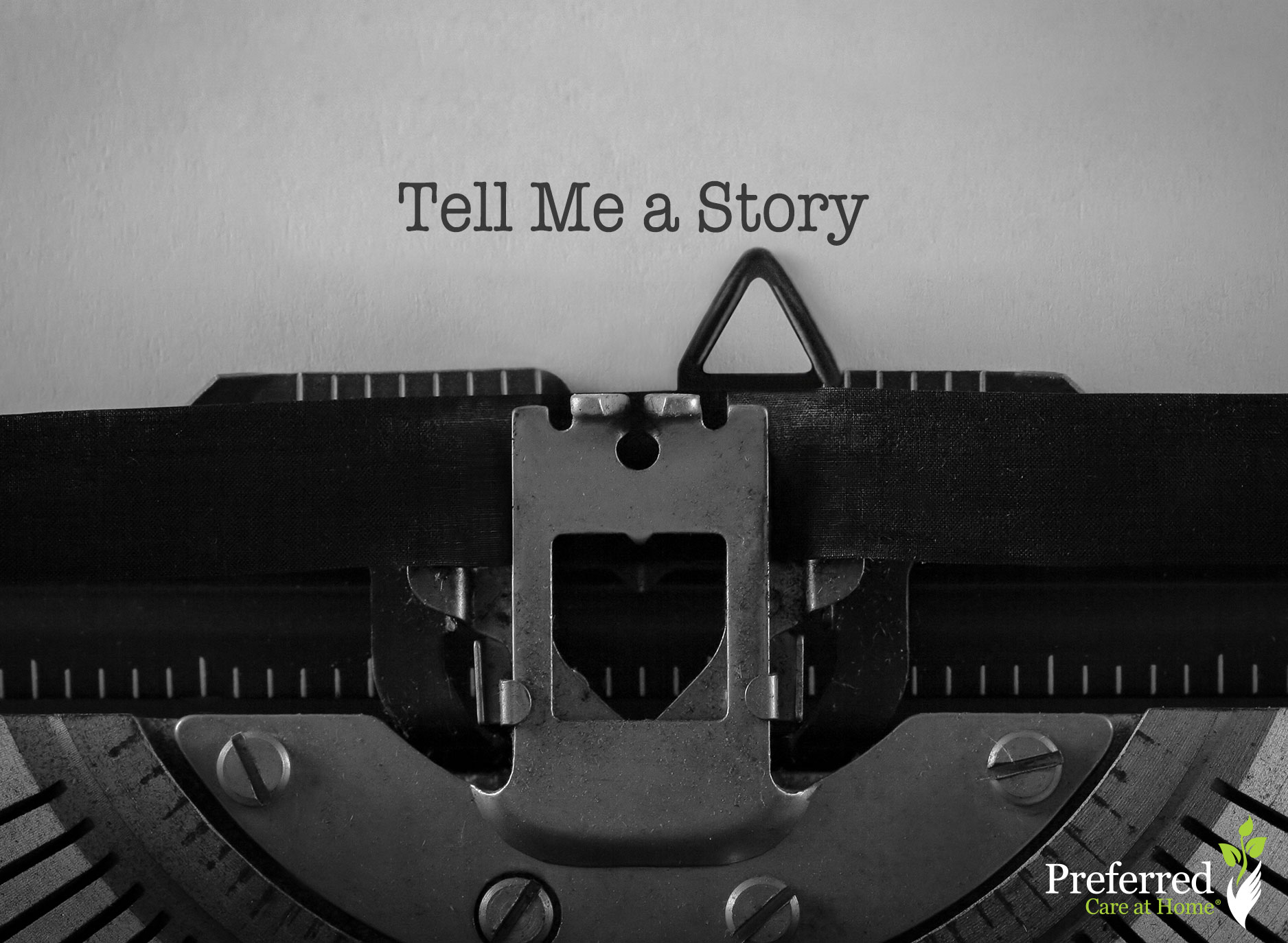 Greetings one and all…
This morning I am writing from the sunny south. A very different environment from Denver—humid, lush vegetation, daily showers, and the southern culture. I am here with my best friend visiting her family—people I have come to know and love over the past 15 years. Last week, we spent considerable time driving around the state in order to see the various kids, aunts, uncles, and cousins. As with all family vacations, we have experienced a myriad of emotions and adventures—some anticipated, some not! Regardless, I am enjoying the opportunity to reconnect with people and to listen to the family stories. Having people to "remember with" is such a gift—a gift I am more mindful of since my brother died two years ago. Being the last one standing from my biological family, I am now the keeper of my family's stories. There is no one left to tell me the stories of my family.
One evening last week, we enjoyed a lovely dinner with numerous family members. Initially, the conversation focused on recent news and updates regarding people, places, and things. Later in the evening, the family reminisced about times long ago and worlds far away. Everyone had a story to tell.
Although I never met the main characters in many of the stories, I loved listening to the collective memories and observing the reactions of those gathered around the table. Everyone had something to contribute—details that enriched and enhanced the recollections. Not surprisingly, my friend learned some things about her family previously unbeknownst to her. The insight my friend derived by the "telling of tales" at this family reunion reinforced one of my fundamental beliefs—stories are an invaluable family legacy. Stories not only reveal the basic generational history but also the moral fiber of the family—beliefs, ethics, values, priorities, and code of conduct. Hence, stories are priceless!
My friend intentionally convened last week's family gathering because she recognized a narrowing window of opportunity. The historians of her family are 90+ years of age. Thankfully, they were able and willing to tell the stories, answer questions, and fill in the blanks. A blessing indeed! So, I have a question for you. Do you have some questions about your family history? Are your memories of certain events fuzzy? Would you love to fill in some of the blanks? If so, I encourage you to be the catalyst to reunite your family in order to "remember when." Once done, embrace the opportunity to listen and learn. Based on my experience last week, you'll be glad you did. When you ask a family member, "Please, tell me a story," be prepared to sit back and be amazed!
I look forward to the ongoing conversation. If you have specific questions or concerns related to your caregiving experience, I would love to hear from you. Until the next posting, I wish you and yours countless blessings…jane
© 2016-2019 Preferred Care at Home, a division of Help at Home Franchise Service, LLC. All Rights Reserved.
Services may vary depending on the licensing of each Preferred Care at Home Franchise location. Each location is individually owned and responsible for controlling and managing day-to-day business operations.