Preferred Care at Home of National Headquarters | 354 NE 1st Ave Delray Beach, Fl 33444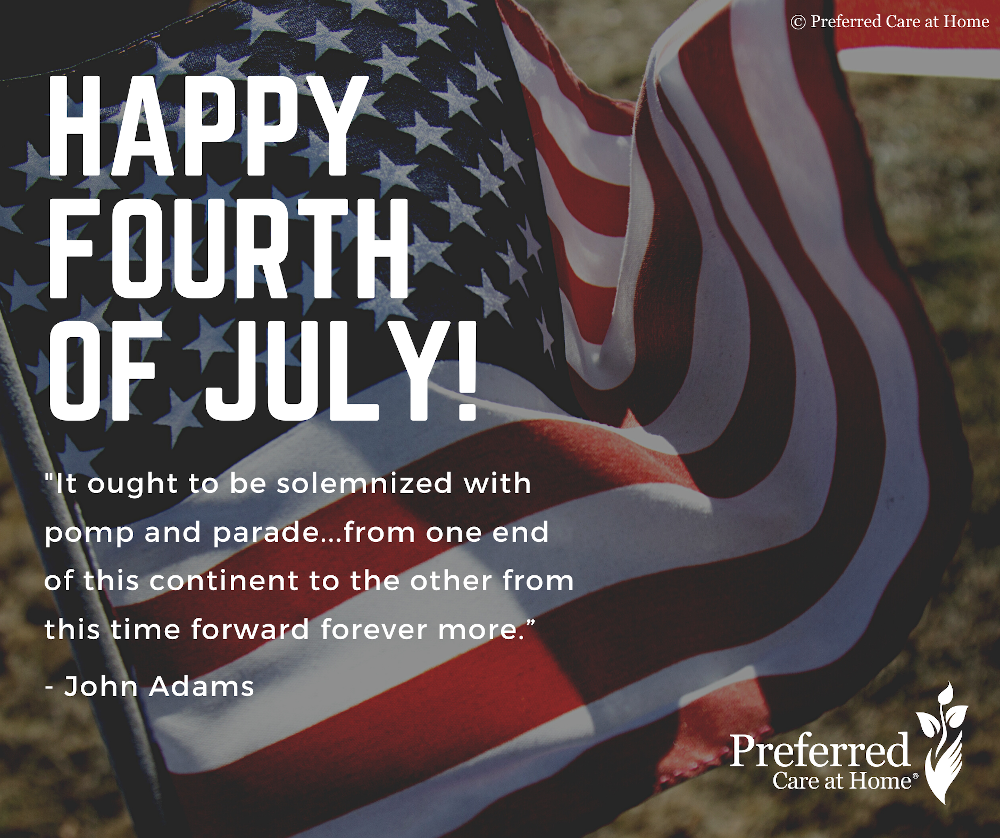 After nearly a year and a half of quarantine, restrictions, fear, and uncertainty, it feels good to step out, take off the mask, and rejoin friends and family. And the timing couldn't be better, summer is in full swing and this weekend we celebrate the 4th of July–Independence Day. We commemorate this day with fireworks, cookouts, parades, picnics, and family reunions. After so much isolation, the celebration is sweet.
This weekend, I hope you celebrate. Celebrate America, our resilience, our independence, and that you do it in the company of others. Because if this year has taught us anything, it is not to take for granted the company of a friend, the hug of a loved one, and a grand celebration with a group of people standing less than 6 feet apart.
In the words of John Adams, we ought to celebrate this day with, "pomp and parade, with shows, games, sports, guns, bells, bonfires, and illuminations, from one end of this continent to the other, from this time forward forever more."
Happy 4th of July!
© 2007-2020 Preferred Care at Home, a division of Help at Home Franchise Service, LLC. All Rights Reserved.
Services may vary depending on the licensing of each Preferred Care at Home Franchise location. Each location is individually owned and responsible for controlling and managing day-to-day business operations.