Preferred Care at Home of National Headquarters | 354 NE 1st Ave Delray Beach, Fl 33444
Services

Hospital to Home Care, Transition Care

Smooth-Transition Care, an affordable, evidence-based service, combines four key components to prevent readmission in elderly people.

More info

Companion Care

Too often, with age comes loneliness. The feeling that no one cares creeps in. Aging has a way of reminding you of family members and friends who have passed on. You can feel like you're alone.

Homemaker Care

Preferred Care at Home's homemaker care. We make your house into that special place again. We do the chores and provide those tender loving touches that make you comfortable. Ultimately, our homemaker care can help you or a loved one remain where you want to be home.

Personal Care

As we mature, our needs change. The things that were once simple to perform become complicated.We can provide you or your loved one assistance and direction with all the tasks referred to as activities of daily living.

Dementia/Alzheimer's Care

If you or your parent has Alzheimer's disease, you're not alone. After all, every 70 seconds someone is diagnosed with it. Yet it can feel so isolating, so overwhelming.

Live-in Care

Peace of mind. It's so often an elusive dream for people with elderly parents and for elderly people themselves. That's why Preferred Care at Home has always been known best for our 24-hour peace-of-mind service called live-in care.

End-of-Life Care

At Preferred Care at Home, we partner with hospices to care for people as they approach life's final transition. Our caregivers are specially trained in end-of-life care. Depending on your needs, they may, for example, prepare easy-to-eat foods, read to you, and watch for discomfort and summon health-care providers if needed.

Specialty Care

Preferred Care at Home provides a variety of specialty services. These services are built around the unique needs of the individual. Included are packages for New Mothers and Surgery Recovery.

Skilled Care

Our medically trained and licensed caregivers are available to assist with your nursing needs. These services can be as simple as wound care to ventilator care.

Services

At Preferred Care at Home, we're passionate about keeping elderly people safe and independent in their own home. We offer a variety of in-home care services, so you can be sure we have the option that will work best for you.

Please explore our services listed to the left.

Blog

Listen and Learn: Navigating the Ups and Downs of Life

"Several weeks ago, a dear friend landed in the hospital due to complications associated with dialysis..." Greetings one and all… Another day dawns in Denver revealing a glorious morning indeed. I am enjoying a cup of coffee, watching our dogs romp around, and reflecting on the events of the past few weeks. So far, 2017 has proven to be fast...

Read the blog

The Undue Influence of Grigori Rasputin

Abuse, exploitation, and undue influence can happen to anyone... Continue reading to learn more about undue influence For over three centuries, the Romanovs ruled over Russia and its sprawling territories, surviving numerous peasant rebellions and countless wars, plagues, and invasions (including one by Napoleon), but in the end even they couldn't escape a tragic and violent end. And while...

Read the blog

Common Senior Scams and How to Avoid Them

"Seniors are often the target of a scam due to the likelihood of financial reserves (savings, retirement, house, etc.) and the potential presence of vulnerabilities such as cognitive impairments, isolation, and loneliness..." The exploitation of seniors through a variety of scams is all too common and chances are you, or someone you know, have experienced the attempts of a scammer...

Read the blog

Senior Home Care Blog

If you want to connect and interact with an in-home care expert, explore our senior home-care blog, which includes posts on the senior topics that most affect you.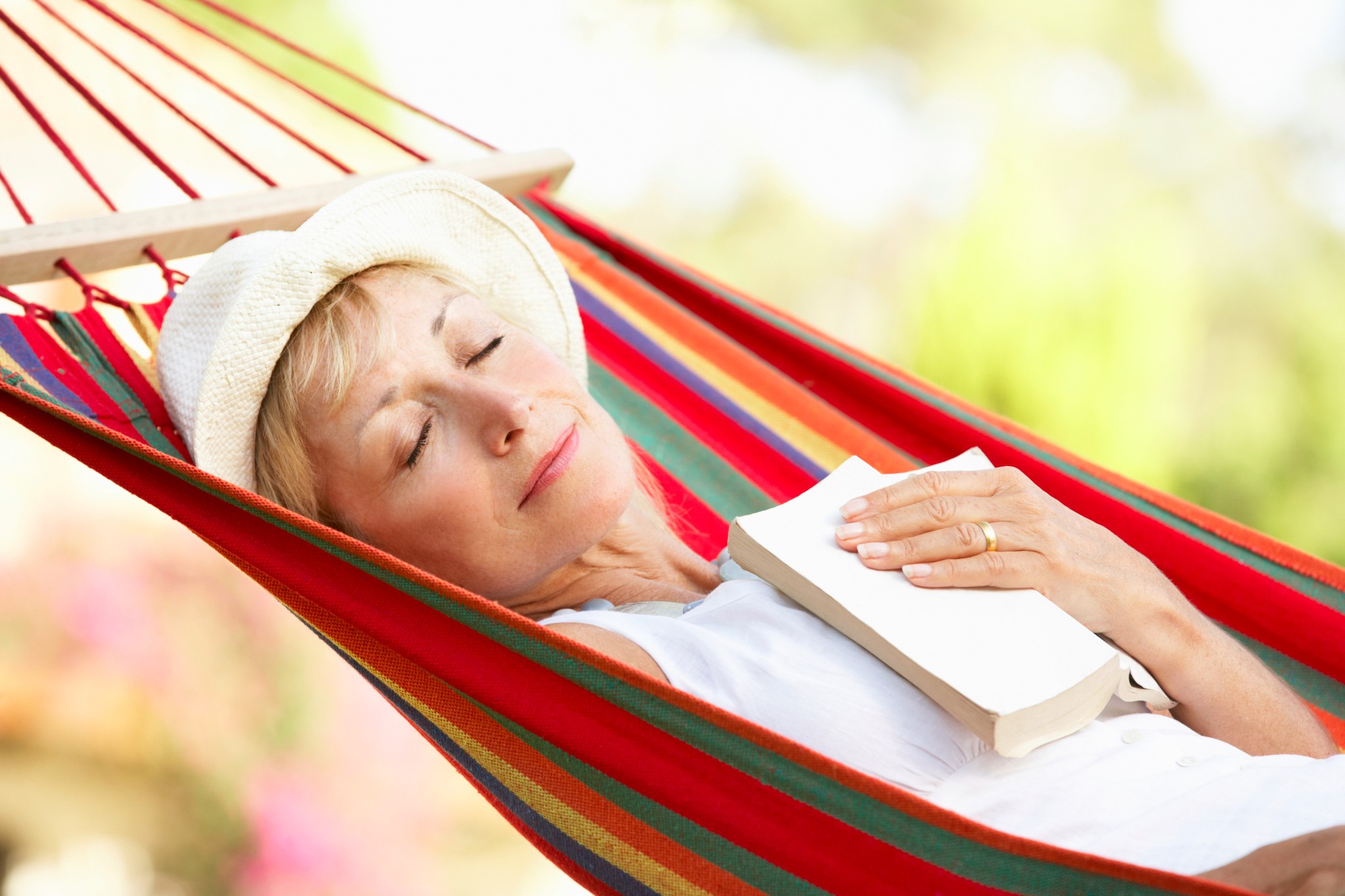 Last week, I introduced the topic of self-care in the post on stress overload. I believe maintaining self-care is vital to providing quality care for your loved one over a long period of time. Too often, self-care falls to the bottom of the list when it really should be at the top.
So, what is self-care?
Self-care is personal health maintenance. In other words, it's the steps you take to provide your whole body the care it needs to stay healthy. It's a healthy focus on your self.
Good self-care can be broken down into four categories:
Physical
Emotional
Spiritual
Relational
When these four areas are maintained you're able to provide quality care for your loved one without the fear of burning out.
Why should I implement self-care?
Many family caregivers often struggle with the concept of self-care because it seems selfish. Guilt creeps in the moment you leave your loved one's side because you could have done more. The idea of going for a walk or catching up with a friend seems like a luxury that cannot be afforded when your loved one needs attention.
Yet, it is those few moments set aside for yourself that allow you to continue to provide quality care. Self-care is not a luxury; it's a necessity.
How do I begin?
Stay tuned to this blog. (You can subscribe in the box below this post.) Over the next four weeks I'll be breaking down each category with ideas on how to practically implement self-care into your busy life as a family caregiver.
To prepare for this series, start by jotting down how you're currently caring for your health and what are the areas you think you need to improve. Honestly assess your health in the four categories. Use the following self-care assessment to evaluate how well you implement self-care into your life.
---
Self-Care Assessment
Please complete the following questionnaire* according to the following:
5= Frequently
4= Occasionally
3= Rarely
2= Never
1= It never occurred to me
Physical Self-Care
____ Eat regularly (e.g. breakfast, lunch and dinner)
____ Eat heathfully
____ Exercise
____ Get regular medical care for prevention
____ Get medical care when needed
____ Take time off when sick
____ Dance, swim, walk, run, play sports, sing, or do some other physical activity that's fun
____ Get enough sleep
____ Wear clothes you like
____ Take vacations
____ Make time away from telephones
Emotional Self-Care
____ Allow yourself to cry
____ Find things that make you laugh
____ Express your outrage in social action—letters, marches or protests
____ Make time for self-reflection
____ Write in a journal 
____ Read materials unrelated to work
____ Notice your inner experience—listen to your thoughts, judgments, beliefs, attitudes and feelings
Spiritual Self-Care
____ Make time for reflection
____ Spend time with nature
____ Be open to inspiration
____ Be open to not knowing
____ Identify what's meaningful to you and notice its place in your life
____ Meditate
____ Pray
____ Sing
____ Read the Bible or inspirational literature
Relational Self-Care
____ Spend time with others whose company you enjoy
____ Stay in contact with other important people in your life
____ Practice receiving from others
____ Play with children for personal enjoyment and fulfillment
*Assessment is not exhaustive and has been adapted from Transforming the Pain: A Workbook on Vicarious Traumatization, Saakvitne, Pearlman, & Staff of the TSI/CAAP (Norton, 1996).
© 2016-2017 Preferred Care at Home, a division of Help at Home Franchise Service, LLC. All Rights Reserved.
Services may vary depending on the licensing of each Preferred Care at Home Franchise location. Each location is individually owned and responsible for controlling and managing day-to-day business operations.