Preferred Care at Home of National Headquarters | 354 NE 1st Ave Delray Beach, Fl 33444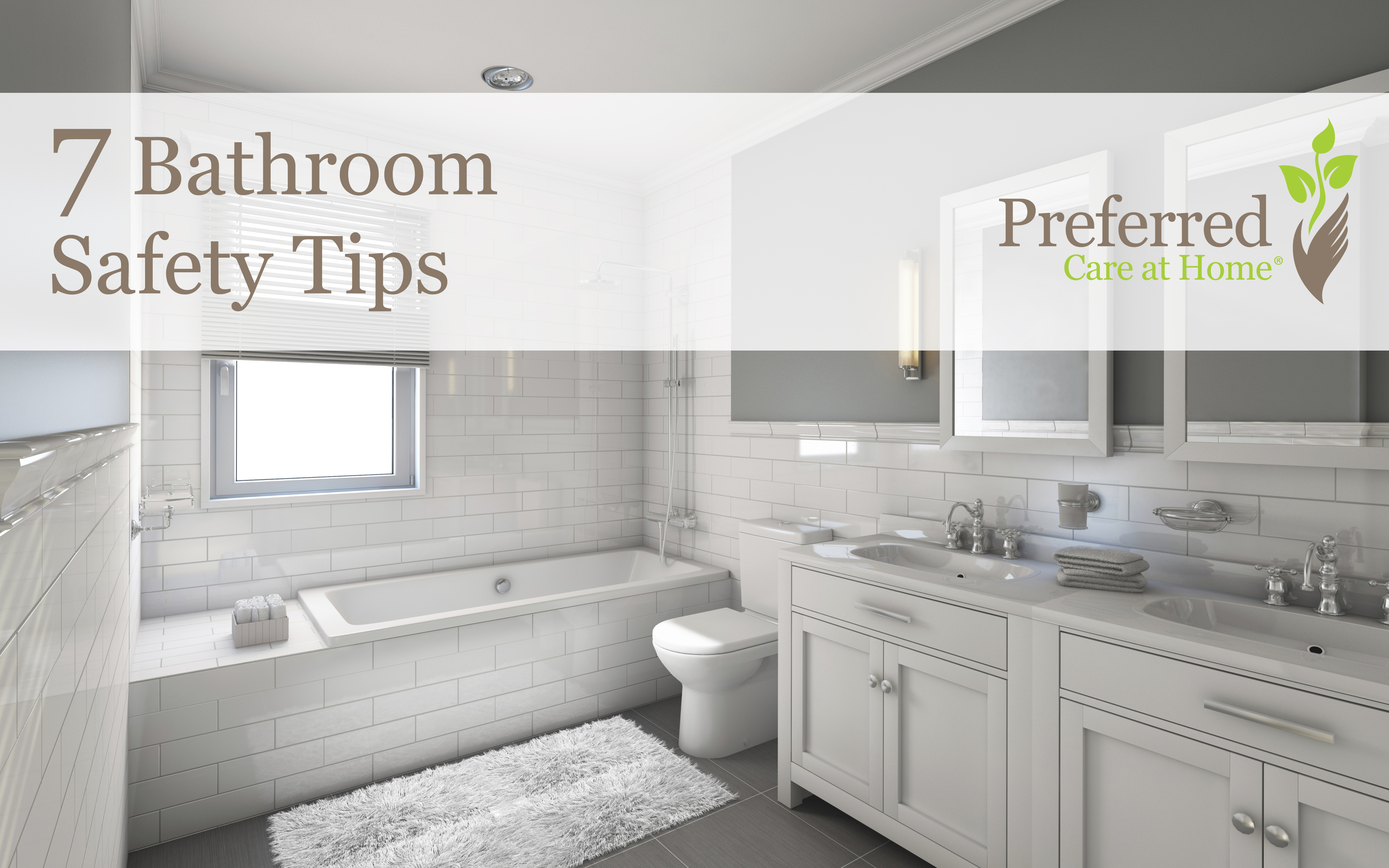 One out of three seniors (age 65 and older) falls each year. And according to the CDC, falls are the leading cause of fatal and non-fatal injuries. With statistics like these, it is paramount that we take steps toward improving home safety. The bathroom can be one of the most dangerous rooms of the house, so when it comes to safety proofing your home it needs to be the first room you improve. Here are seven bathroom safety tips that may help you or your senior loved one avoid a fall-related injury.
Place non-skid mats in the shower, bathtub, and floor of the bathroom.
Have a nightlight in the bathroom that stays on all night or is a motion sensor.
Install grab bars in the shower, bathtub and on either side of the toilet. Hire a professional to install the grab bars to ensure they are secure and the correct height.
Purchase a shower seat or tub seat for you or your loved one to sit in during a bath. If a shower is not easily accessible consider having a walk-in tub installed. Also, consider a transfer seat for additional bathing assistance.
Install a raised toilet seat.
Set the water heater temperature below 120 degrees Fahrenheit. Also, be sure your hot and cold faucets are clearly marked.
Request supervision. If you or a senior loved one has mobility or balance concerns, plan bath time so supervision can be available. Assistance getting in and out of a shower, as well as making sure floors are dry can help decrease the risk of falling.
With a little effort you can make your home safer one room at a time. At Preferred Care at Home we are committed to helping seniors stay in the homes they love. Sometimes, the ability to stay home starts with confidence in the safety of your home. For more information about home safety and senior care options, contact a location near you.
© 2007-2020 Preferred Care at Home, a division of Help at Home Franchise Service, LLC. All Rights Reserved.
Services may vary depending on the licensing of each Preferred Care at Home Franchise location. Each location is individually owned and responsible for controlling and managing day-to-day business operations.