Preferred Care at Home of National Headquarters | 354 NE 1st Ave Delray Beach, Fl 33444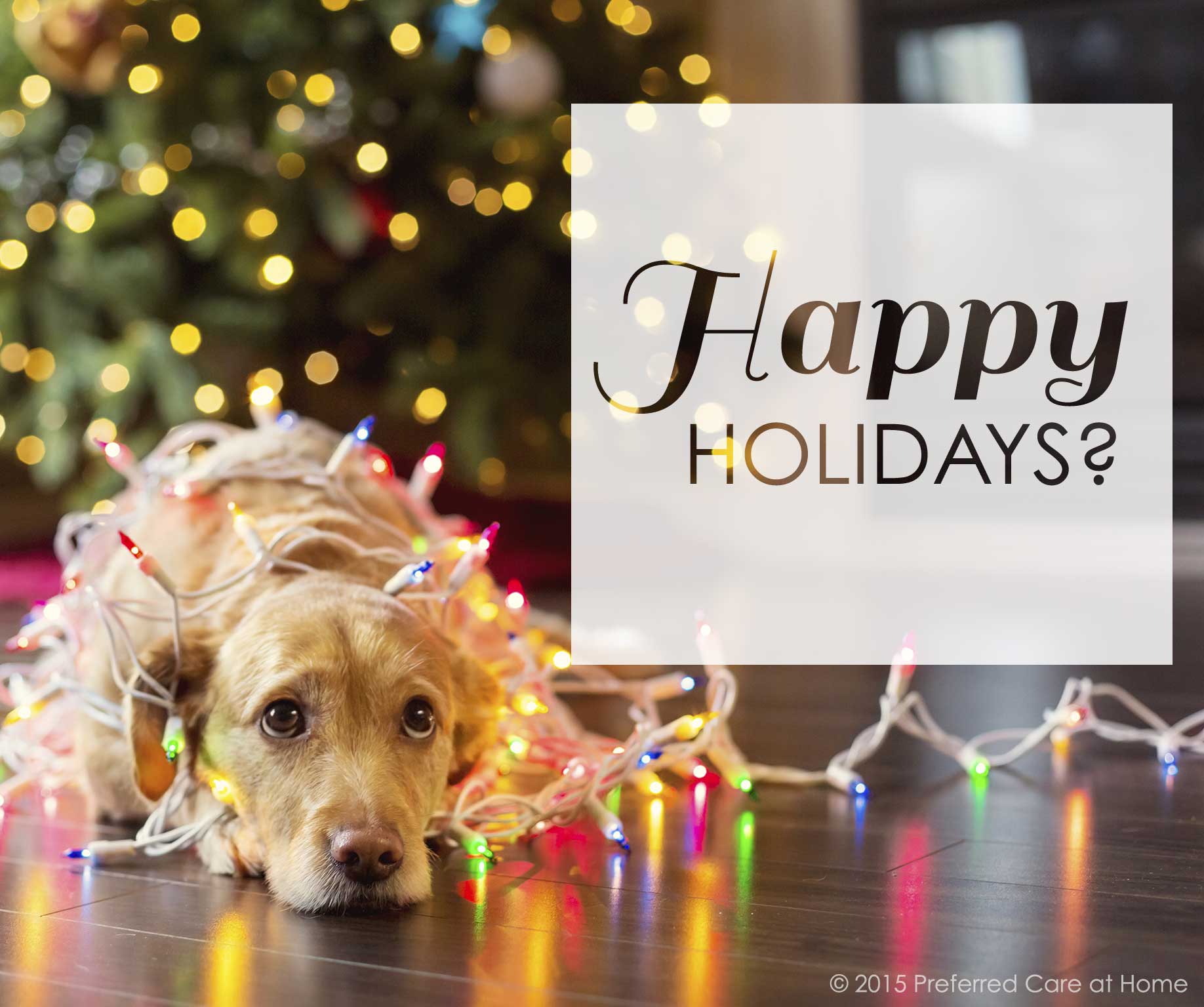 Greetings one and all! I hope you are doing well and loving life. Once again, I invite you to take a deep breath, pour a cup of coffee or hot tea, and relax. I hope you and yours enjoyed the kickoff to the holiday season. Thanksgiving has always been my favorite holiday. As a child, I savored all of our family traditions and rituals associated with the season—gathering family and friends, cooking for days in preparation for the holiday feast, and sharing familiar stories of past holidays. As an adult, I continue some of those family traditions. But I have to be honest. Thanksgiving just isn't the same without my mom. It matters not that Mom died 34 years ago. I miss her every day. However, her absence is particularly poignant during the holidays.
My perception of the holidays as bittersweet is shared by many of my friends, colleagues, and clients. Recent or not, the void created by a significant loss can seem deeper and darker during the holidays. Perhaps it is the stark contrast between how we feel and how we are supposed to feel that accentuates our grief. Various forms of media inundate us with joyous images and sounds of the holidays. We should be happy, right? It's the holidays! However, when we are anything but joyous, our sense of isolation often intensifies. We disengage from the holiday hubbub and disconnect from family and friends.
How can we effectively deal with the holiday blues? First, we need to have realistic expectations of the holidays. Don't expect the holidays to unfold like a Norman Rockwell illustration or a Hallmark channel movie. There will be highs and lows throughout the season. Second, self care is mandatory. Be proactive and identify life-giving activities/approaches during the holiday season. Consider the following ideas for self care:
Reach out to supportive family and friends
Be gentle with yourself
Accept that you will feel blue from time to time
Believe that moments of joy are still possible
Take the needed time to rest
Feel what you feel when you feel it
Create new holiday rituals and traditions
Be of service to others
Maintain a balance of solitude and community
Share your grief with others
Recognize the anticipation of the holidays is often harder than the reality
Graciously receive the support of family, friends, and professionals
Trust that you are strong enough to survive the holidays
How can we help grieving family members or friends during the holidays? Although every situation is unique, the following suggestions may prove beneficial:
Compassionately companion those who are hurting—be present to their pain
Offer specific assistance (cooking, cleaning, wrapping gifts, etc.)
Invite those who are hurting to join you for the holidays
Invite those who are grieving to give to others—identify volunteer opportunities
Donate money in memory of the deceased loved one
Encourage the grieving person to talk about their loved one or significant loss
Stay in touch (email, text, phone calls, cards, etc.)
LISTEN
If "happy holidays" are unlikely this year due to a significant loss, I hope you can remain open to the possibility of healing, restorative, and inspiring moments in the midst of your sadness. As my mom would advise, take one step at a time. No doubt, your path will unfold in amazing, unexpected ways.
I look forward to the ongoing conversation. If you have specific questions or concerns related to your caregiving experience, I would love to hear from you. Until the next posting, I wish you and yours countless blessings…jane
© 2007-2020 Preferred Care at Home, a division of Help at Home Franchise Service, LLC. All Rights Reserved.
Services may vary depending on the licensing of each Preferred Care at Home Franchise location. Each location is individually owned and responsible for controlling and managing day-to-day business operations.