Preferred Care at Home of National Headquarters | 354 NE 1st Ave Delray Beach, Fl 33444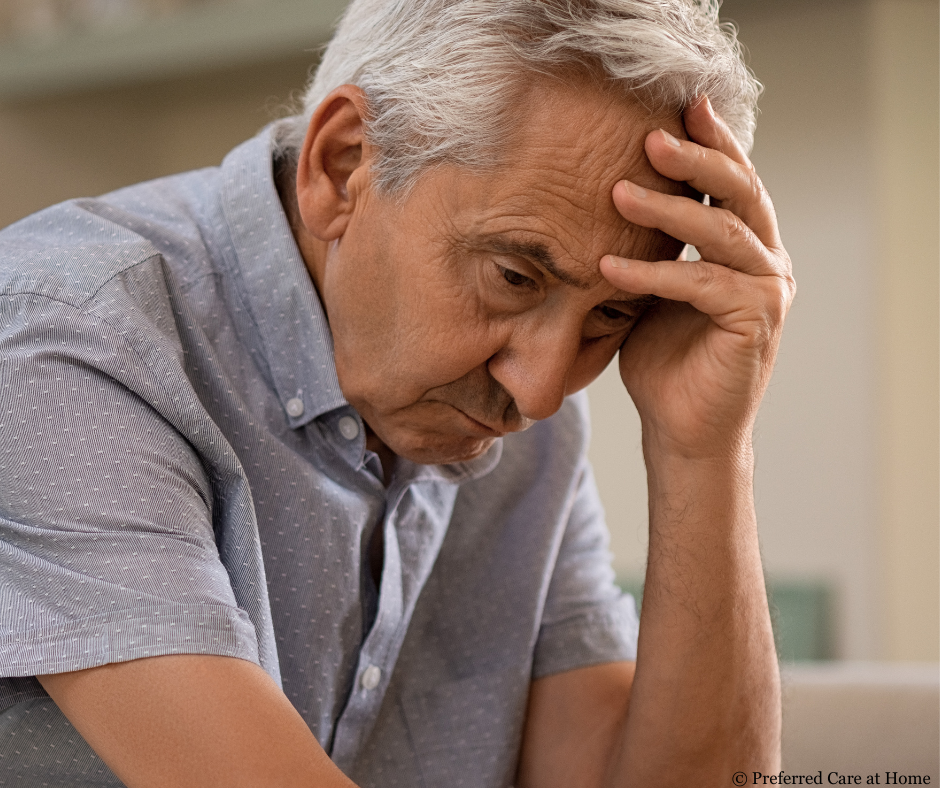 A hospital stay is tough on anyone but especially on people who have Alzheimer's, as the Associated Press points out in a recent article. It's hard for them to be in an unfamiliar environment with strangers coming in all the time.
Yet people with dementia are hospitalized more than other adults, "often for preventable reasons like an infection that wasn't noticed early enough," the article says.
If you care for someone who has Alzheimer's, you can help prevent hospitalization by catching sneaky symptoms early. That's easy enough to say, we know, since the person may not be able to express discomfort well. As the article notes, a symptom "could be as vague as irritability from pain." So our caregivers will help you watch for symptoms when they're visiting.
The Associated Press article is about a Harvard study that found that dementia patients who are hospitalized are more likely to move to a nursing home or die within the next year. But it's not clear whether the decline starts before the hospital stay—leading to the admission—or is caused by the stay.
Either way, minimizing stress during the stay can only be a good thing. So the article notes that if the person does have to go the hospital, "A family member also should stay with and reassure the patient, make sure they have their glasses or hearing aids, and bring in familiar items." It's not always feasible to be by someone's side all the time, so we're here for those times. Just ask for companion care, and we'll watch over your loved one with compassion, respect and experience. We'll also carry that over to home care through our hospital-to-home service.
© 2007-2020 Preferred Care at Home, a division of Help at Home Franchise Service, LLC. All Rights Reserved.
Services may vary depending on the licensing of each Preferred Care at Home Franchise location. Each location is individually owned and responsible for controlling and managing day-to-day business operations.