Preferred Care at Home of National Headquarters | 354 NE 1st Ave Delray Beach, Fl 33444
Services

Hospital to Home Care, Transition Care

Smooth-Transition Care, an affordable, evidence-based service, combines four key components to prevent readmission in elderly people.

More info

Companion Care

Too often, with age comes loneliness. The feeling that no one cares creeps in. Aging has a way of reminding you of family members and friends who have passed on. You can feel like you're alone.

Homemaker Care

Preferred Care at Home's homemaker care. We make your house into that special place again. We do the chores and provide those tender loving touches that make you comfortable. Ultimately, our homemaker care can help you or a loved one remain where you want to be home.

Personal Care

As we mature, our needs change. The things that were once simple to perform become complicated.We can provide you or your loved one assistance and direction with all the tasks referred to as activities of daily living.

Dementia/Alzheimer's Care

If you or your parent has Alzheimer's disease, you're not alone. After all, every 70 seconds someone is diagnosed with it. Yet it can feel so isolating, so overwhelming.

Live-in Care

Peace of mind. It's so often an elusive dream for people with elderly parents and for elderly people themselves. That's why Preferred Care at Home has always been known best for our 24-hour peace-of-mind service called live-in care.

End-of-Life Care

At Preferred Care at Home, we partner with hospices to care for people as they approach life's final transition. Our caregivers are specially trained in end-of-life care. Depending on your needs, they may, for example, prepare easy-to-eat foods, read to you, and watch for discomfort and summon health-care providers if needed.

Specialty Care

Preferred Care at Home provides a variety of specialty services. These services are built around the unique needs of the individual. Included are packages for New Mothers and Surgery Recovery.

Skilled Care

Our medically trained and licensed caregivers are available to assist with your nursing needs. These services can be as simple as wound care to ventilator care.

Services

At Preferred Care at Home, we're passionate about keeping elderly people safe and independent in their own home. We offer a variety of in-home care services, so you can be sure we have the option that will work best for you.

Please explore our services listed to the left.

Blog

Caregiving Roller Coaster

"The ups and downs, the twists and turns, and the unknown trajectory of the caregiving roller coaster are more than challenging some days. But this is the price we pay for a ticket to ride with those we love until the journey is completed..." Greetings one and all… Today I am a wee bit weary having ridden the caregiving roller...

Read the blog

Escaping the Gravity of Isolation

Loneliness and isolation can feel overwhelming. It can make you feel like you are a couple thousand miles away from humanity. Loneliness and isolation can feel overwhelming. It can make you feel like you are a couple thousand miles away from humanity. Hopefully, you always and eventually come to realize that you are not actually alone, certainly not thousands of...

Read the blog

Called to Care: A Daunting Challenge and Sacred Honor

"Companioning those we love to the end of the road is the hardest thing we do as a family. And yet, it's a journey not to be missed..." Greetings one and all… It's with a heavy heart that I compose this reflection today. Earlier this week, I received the call to care for yet another family member. Since...

Read the blog

Senior Home Care Blog

If you want to connect and interact with an in-home care expert, explore our senior home-care blog, which includes posts on the senior topics that most affect you.
News and Press Releases
The Personal Story of a Daughter's Journey to Honor her Mother in the Final Stages of Alzheimer's SCOTTSDALE, AZ –OCTOBER 22, 2014- "This walk is personal" is the first statement you see when you visit the Alzheimer's Association Walk to End Alzheimer's website. It is a statement that couldn't be more true for millions of […]
2013 Top Producers with Preferred Care at Home founders Frank and Jody Guerrieri. From left to right: Jason Groth, Mike Barnhard, Jody Guerrieri, Frank Guerrieri, and Bob Mlynarek. DELRAY BEACH, FLA., May 13, 2014 – Preferred Care at Home's annual convention was held on April 29-May 1 at the beach side Marriott in sunny Delray […]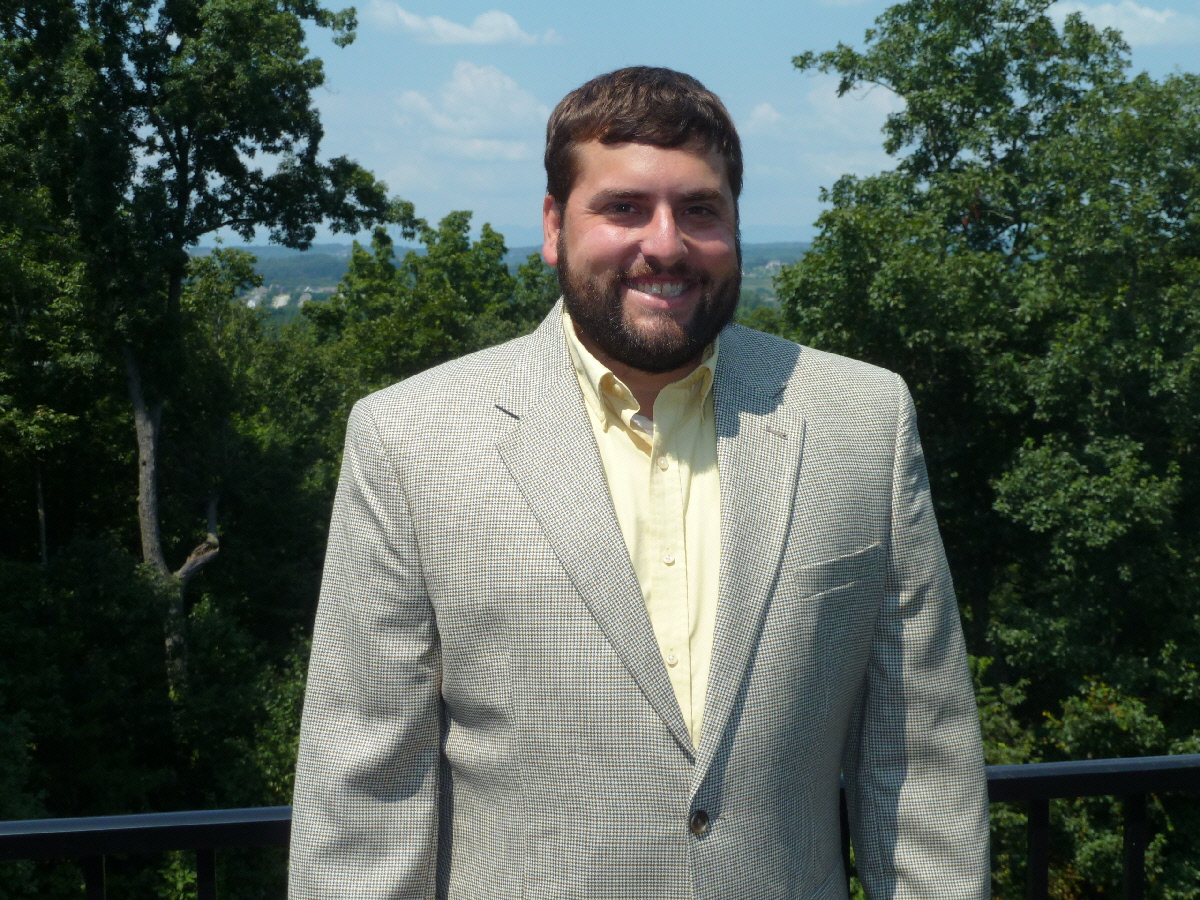 Life-Long Knoxville Resident Provides Quality Care to Seniors in His Community. FARRAGUT, TENN. – MARCH 4, 2014 – Preferred Care at Home a non-medical home care company specializing in reliable, compassionate and affordable elderly care continues to provide exceptional care to the residents of Knoxville and beyond. "We started in the home care business to […]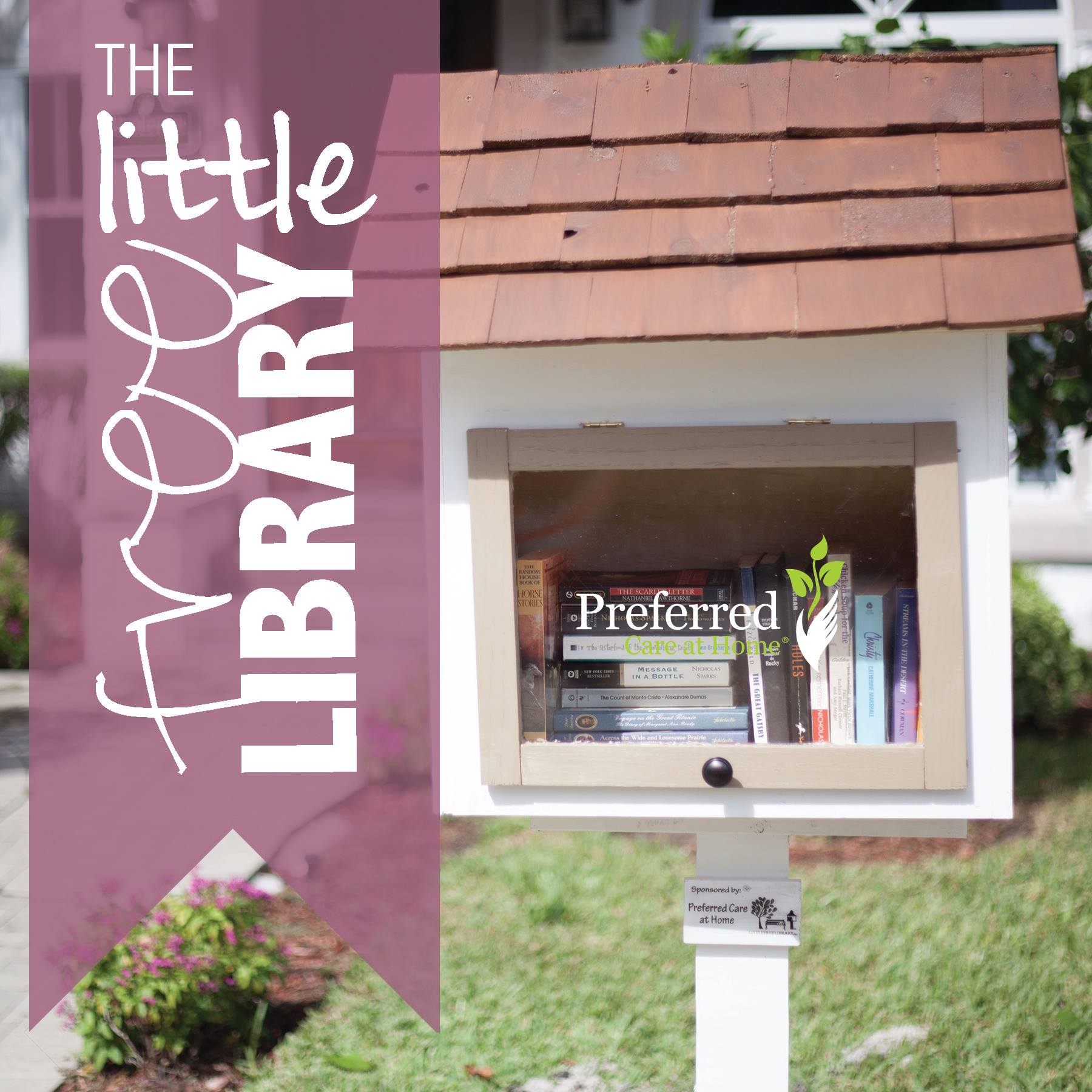 Preferred Care at Home Encourages Community Reading through its Little Free Library DELRAY BEACH, Fla.- Sept. 13, 2013—Perhaps it was said best by Dr. Seuss, "The more that you read, the more things you will know. The more that you learn, the more places you'll go." Little Free Library's are popping up all over the […]
Crafter-noon event brings smiles and laughter to seniors as they make Valentine's Day cards for loved ones DELRAY BEACH, FLA.—February is the month of love with red and pink popping up in every store across the nation. Over $13 billion is spent on gifts, cards and dinner during the Valentine's Day season. It's a season […]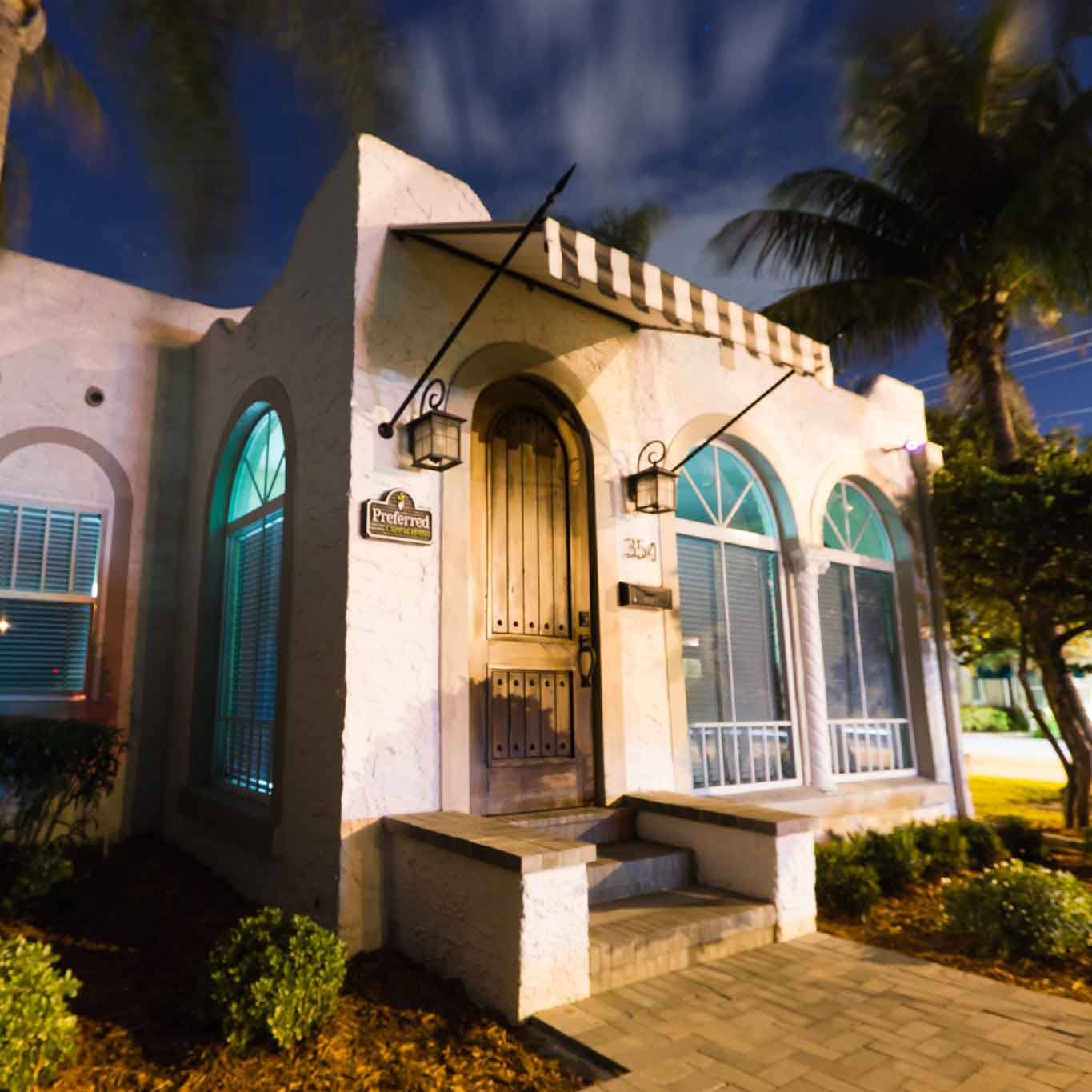 Senior Home Care Company Opens Its Historic Doors to Delray Beach to Provide Reliable, Compassionate and Affordable Home Care DELRAY BEACH, Fla.- July 20– On the end of NE 1st Avenue in Delray Beach sits a historic, mission-style house turned home care agency. Preferred Care at Home is the new home care company on the block, […]
DELRAY BEACH, FLA., June 21, 2013 – The convention was held on April 30-May 2 at the historic Hotel Del Coronado in sunny San Diego, California. The theme "Good Vibrations," after the Beach Boys hit song, was intended to complement the California setting while also focusing on the goal of the convention: to inform and […]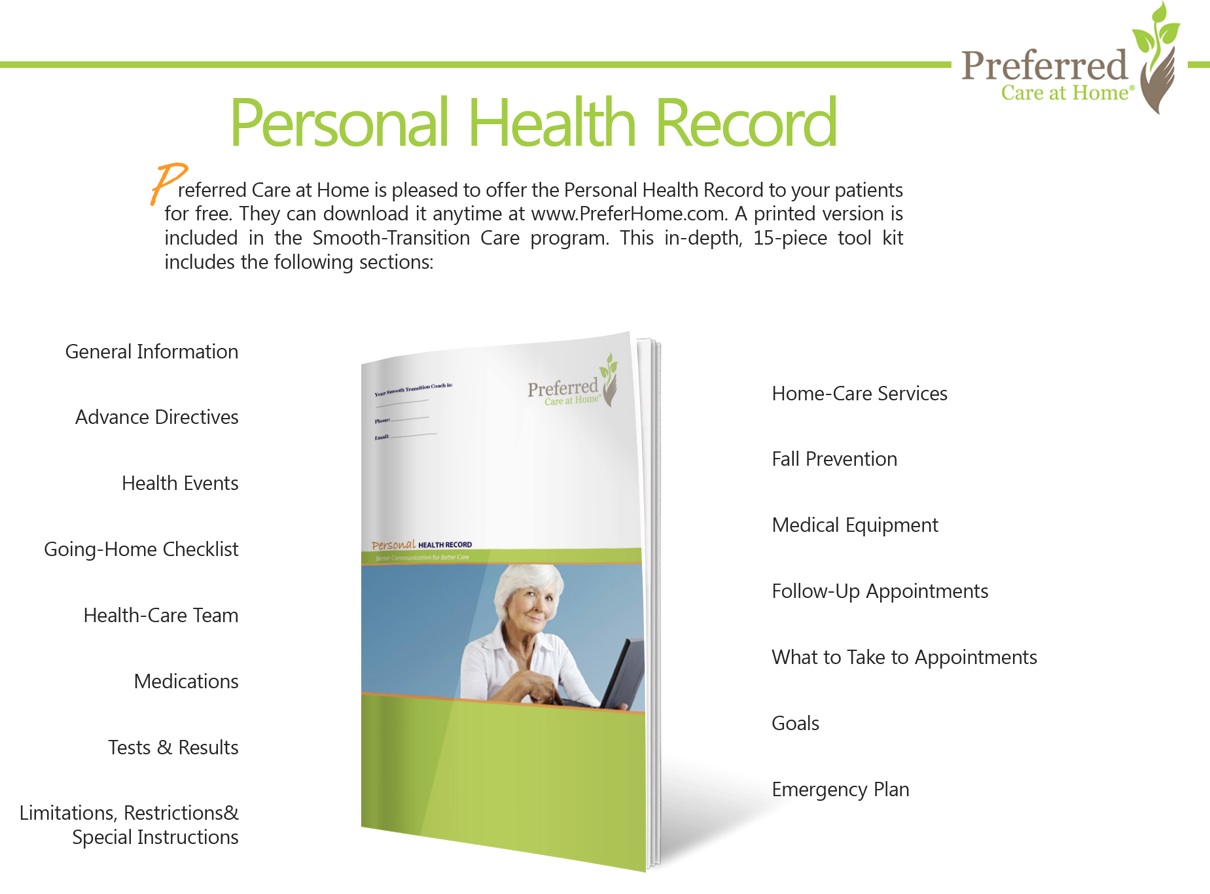 As hospitals fight to lower readmissions and avoid looming Medicare penalties, an in-home care agency steps in to bridge a gap in essential care. DELRAY BEACH, FLA., Sept. 10—Avoiding hospital readmission takes more than a committed hospital. It takes a committed patient. The national in-home care company Preferred Care at Home is empowering patients to […]
National home-care company names top franchise offices for the year, honoring them for the impact they've made in their communities. DELRAY BEACH, FLA., Aug. 2, 2012—Fourteen home-care franchises from across the country received top honors at the first annual Preferred Care at Home convention and cruise. Offices from Florida to Alaska were awarded for the […]
DELRAY BEACH, FLORIDA, June 15, 2012 – New Medicare benefits could help keep older people independent, yet many aren't using them. Sometimes that's because they don't know about them. The Affordable Care Act introduced these benefits last year, but with its future in the hands of the Supreme Court—and a decision expected in June—now is […]
1
2
Next »
© 2016-2017 Preferred Care at Home, a division of Help at Home Franchise Service, LLC. All Rights Reserved.
Services may vary depending on the licensing of each Preferred Care at Home Franchise location. Each location is individually owned and responsible for controlling and managing day-to-day business operations.