When given the choice, I Prefer Home.®
Stay in the home you love with the help of Preferred Care at Home.

How can we help you?
I need care for myself or a loved one
I'm looking for a rewarding career
Our services improve quality of life.
"Maintaining a sense of well-being is life's ultimate goal as we age. And yet giving up some of our independence to achieve this is hard, and it's often difficult to ask for help when we really need it. The Preferred Care at Home family understands, and we promise to be there with you or your loved ones, offering services and support all the way."
Alison Holmes
Owner, PCAH of Naples
Meet the Team
Meet the Team
Alison Holmes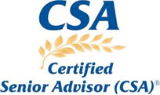 What does a good day look like? I didn't coin the phrase, but it's the question I asked my parents in 2019 when I brought up the subject of their moving back to the United States after living abroad for nearly 60 years. After all, as Americans in their 80s, wouldn't living in Naples somewhere near their (delightful) daughter who owns a home health agency make the living easy?
Aging can throw us off balance in many ways, but there are nurturing solutions. For most of us, a good day is going to be one where we wake up feeling looked after and secure, spend the day engaged in things we get satisfaction from or find pleasure in doing and, finally, go to bed feeling comfortable, content, and confident that tomorrow is another day. There are, of course, bad days and average ones thrown in, but at Preferred Care at Home of Naples, our mission is to aim high – for everyone involved – be it our clients themselves, the family members who play a role, and our caregivers alike.
To do this, safety and communications play a big part in caring for those in need and offering Homemaker Companion Services of the finest degree. We look after those with brain changes like dementia and Alzheimers, with Parkinson's, as well as for those who are mentally agile; we help ensure that they don't lose control of their own story. We stay connected. We listen. We respond.
Certainly, we don't claim to be one of the largest such agencies in town, in fact, we don't want to be that at all. Rather, our approach is that of a boutique, concierge-style service with checks and balances in all the right places. We pride ourselves on maintaining close, personal ties with everyone involved in each story while alleviating many of the day-to-day stresses and uncertainties we all face as individuals, as families. We aim to find the best caregiver-client match so that everyone is content.
So please, reach out if you think we can help or you simply wish to talk things through; we are happy to work with you towards a solution to meet your needs.
Finally, as to my parents and their own journey, they agreed with my reasoning – they're coming "home" in 2020, with a Cairn Terrier, a Persian cat and a whole lot more. Updates on our Facebook page: Facebook.com/PCAHNaples
Email Me
About Preferred Care at Home of Naples
HMC #235949
Celebrating life, dignity and independence.®
Since 1984, the founders of Preferred Care at Home have had the privilege of assisting clients improve their quality of life while still recognizing and maintaining their dignity and independence. Preferred Care at Home has continued this tradition by only referring the most reliable, compassionate, experienced and affordable caregivers to client's homes or care facilities.
We understand that long-term care can be costly, which is why we have focused on building a reputation of offering access to quality services at affordable prices.
Ask about the wide range of non-medical services available from 4 to 24 hours per day, and about qualified live-in caregivers who can provide 24-hour peace of mind for you or your loved one.
Service Areas
Providing home care services in the Naples, Florida area.
Read our Reviews
"Preferred Care at Home of Naples was selected after contacting several agencies in our search for care giving assistance of our family member. From the first conversation we had with Alison Holmes we knew we had chosen the right agency. This was our first experience in this area and we had MANY questions and concerns. Alison was very helpful as we navigated through the process. Alison met with our family member and as a result recommended wonderful and caring persons for the needs of our loved one. The caregivers instantly felt like "family" and although our loved one is now living in an assisted living community - the caregivers have stayed in touch with calls and visits which has added much joy to our loved one. If asked - I would whole heartedly recommend Preferred Care at Home of Naples." - Linda M.
"I would highly recommend Preferred Care of Naples if you are looking for a care solution for your loved one. My husband was diagnosed with Alzheimer's. I kept him home for five years. It became impossible for me to ensure his happiness and safety at home. Alison was instrumental in helping me make a wise and informed decision for his care. She helped me bring in home healthcare for a while, but that was not enough. He is now at a memory care center. I am grateful for her compassion and care during that difficult decision making time." - Trish M.
"I just want to let everyone know how very happy we were to find Preferred Care at Home of Naples. Alison Holmes was very responsive, listened to what we needed and found us an excellent care provider for my wife. The entire process was fantastic and I would highly recommend Preferred Care, they were AWESOME !!!" - Joe F.
"An absolutely top-notch company that truly has your loved one's needs as their top priority. We had hired a different local company that we fired after a mere 5 weeks. An absolutely horrible experience, and we were desperate to find a replacement. We stumbled upon Preferred Care and Home and wow! We are so grateful we found them. Allison is an extremely organized, caring owner. She supervises all of her caregivers personally, as well as having an accessible database for the caregivers to log into for all pertinent information regarding their client. This makes the day-to-day responsibilities go that much smoother. The two caregivers that come are honest, dependable, caring and efficient. They treat my mother with the utmost respect and concern. Both are punctual and perceptive. If we ever have anything to discuss with Allison, she is easily accessible and replies to messages promptly. It is evident that her primary concern is the comfort of her client and the administration of quality care. So impressed with Preferred Care at Homes caregivers and with Allison. We are thankful that after such an initial dreadful experience with another local provider, we were able to locate and secure the level of care that we were seeking all along. If you need quality, dependable and compassionate care for an elderly family member, look no further. I highly and enthusiastically recommend Preferred Care at Home." - Mary V.
"Preferred Care @ Home was responsive and interested in helping me and my LO from the first contact with them. Alison was able to staff our 24/7 needs with caring professionals for a few days so I could have some respite. The folks who cared for my LO gave him the support and autonomy to be himself and stay safe." - Tara W.
Communities We Serve
Proudly serving the following areas: Naples and others — contact us to learn more.
Phone: (239) 533-5999
Fax: (239) 301-3800
A Higher Calling of Helping
Are you looking for a positive work environment? A place where you feel you belong? Look no further. Be part of a team of experienced and caring professionals dedicated to making a difference.
Latest from our Senior Home Care Blog
Reliable, Affordable,
Compassionate…
We Promise!
Start Your Care With Us
"*" indicates required fields