When given the choice, I Prefer Home.®
Stay in the home you love with the help of Preferred Care at Home.

How can we help you?
I need care for myself or a loved one
I'm looking for a rewarding career
Our services improve quality of life.
"We are humbled to serve our community and their loved ones. "
Stacy Adams
Owner, PCAH of Cape Coral and Fort Myers
Meet the Team
Meet the Team
Stacy Adams
I am Stacy Adams, Owner and Administrative Manager for Preferred Care at Home of Cape Coral & Fort Myers. I became involved with the company when my mother suffered a debilitating fall and wanted to recover at home. I was advised at that time that the current agencies available to her only covered 30 miles out from her rehabilitation unit–she resides 31 miles out. Finding a caregiver who would accept her dog as well, well, that was another matter. It was then I recognized the greater need for senior home care agencies.
As a previous EMT/ Emergency Medical and Police Dispatcher in my earlier career, I knew the importance of having quality and consistent in-home care. Discharging patients too soon without a support system was a recipe for disaster. For my mother, her home is everything, she did not want to leave it for a facility. I knew she would recover faster if she was in her own home. I did not live near her at the time of her fall and I was at a loss as to where to begin to fulfill her wishes. It was Prefered Care at Home that helped me head in the right direction.
It was this experience that opened my eyes to the need for quality care and my desire to be a part of the solution. I want to give families options for their senior loved one to stay in the home they love (and with their fur babies if they had them!). I want to offer reliable, compassionate, and affordable care to the elderly so they can live their lives with dignity and independence. I want to provide options for those who desperately need more options. These are the reasons I left my marketing management position in the hospitality industry to start my journey with Preferred Care at Home of Cape Coral & Fort Myers. Life has a lot of bumps in the road, my mission is to help smooth out some of those bumps.
Robert Adams
Hello, I am Robert Adams Owner and Sales Administrator with Preferred Care at Home of Cape Coral and Fort Myers. I am a US Navy Persian Gulf War Veteran. My career started helping folks with diet and exercise in the Health Club Industry in California in 1989. I then worked as a Sales Executive in the automotive industry.
Post losing my best man from my wedding at age 39, my sister to a heart attack at age of 38 , and my mother to cancer, I began looking for a change of scenery. Life was short and meant to be lived to the fullest. I left for a job in the hospitality industry in St Thomas, Virgin Islands where I could enjoy the beauty and the water. I won top accolades for my sales and customer service consistently. I returned stateside just prior to two category 5 hurricanes hitting the island to assist my wife with her mother. She had suffered a debilitating fall and needed care. This was an eye-opening moment for our family.
Care providers were few and far and there was a real need to help people. My wife and I decided to relocate near her father in Fort Myers so we could help fill a need we found in the community. We had previous experience with Preferred Care through during her mother's recovery and would have been lost without them. We decided to join the Preferred Care at Home Family. We look forward to servicing the community and offering quality affordable care while safeguarding our client's independence and dignity.
About Preferred Care at Home of Cape Coral and Fort Myers
LIC# 235830
Celebrating life, dignity and independence.®
Since 1984, the founders of Preferred Care at Home have had the privilege of assisting clients improve their quality of life while still recognizing and maintaining their dignity and independence. Preferred Care at Home has continued this tradition by only referring the most reliable, compassionate, experienced and affordable caregivers to client's homes or care facilities.
We understand that long-term care can be costly, which is why we have focused on building a reputation of offering access to quality services at affordable prices.
Ask about the wide range of non-medical services available from 1 to 24 hours per day, and about qualified live-in caregivers who can provide 24-hour peace of mind for you or your loved one.
Service Areas
Providing home care services in Cape Coral and Fort Myers. (855) 424-5683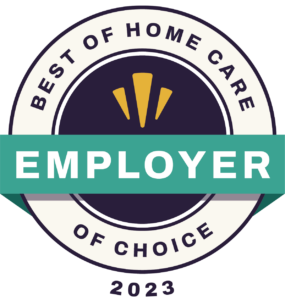 Partnered with
Read our Reviews
"Stacy visited my mother and walked through all the options, benefits, and realities associated with home care. While we decided she didn't need specific services at this time, Stacy volunteered to get and install a medical alert system/process for my mother. Very knowledgeable, helpful, and proactive. Thank you for your support!" - Eric Bruner
"I don't know if I can do justice just by reviewing Preferred Care. Stacy, Ashley and especially Jarrod were my angels this past year. They came into my life at a critical time and they helped me with my husband who suffers from alzheimer's. Stacy and Ashley supported me when I was at the end of my rope and provided me with answers and resources to deal with my situation. Jarrod was my rock and my saving grace. He took excellent care of my husband and of me even when my husband made it nearly impossible for him to do. He always went above and beyond even when things were so difficult. I would definitely recommend Preferred Care at Home . They all truly care! Thank you!" - jill pray
"This is the best company I have ever worked for. They are the greatest understanding people who run this place and some of the most caring caregivers I've ever been around that truly no the meaning of caring. The owners and managers and care team that I can say really make you feel like you are worthy. Always thank you for a job well done. Being a caregiver for 30 plus years that feels good to hear. Thank you too all who run this company I call home." - Lynn Gregory
"I have worked for a few agencies over the years, but none compare to my job at Preferred Care at Home. I have always felt valued here. The other companies I felt like a number. They didn't even really know me. Stacy and the team make me feel proud of the job that I do for my clients. They really give the personal touch to me , all the clients and the whole staff. I know that I've found my forever home with this company . If you are looking for a job or a company to care for your loved ones, there is no reason to look any farther. This is the one!!" - Ali Schubert
Communities We Serve
Proudly serving the following areas: Cape Coral, Fort Myers and others — contact us to learn more.
Latest from our Senior Home Care Blog
Reliable, Affordable,
Compassionate…
We Promise!
Start Your Care With Us
"*" indicates required fields