Preferred Care at Home of National Headquarters | 354 NE 1st Ave Delray Beach, Fl 33444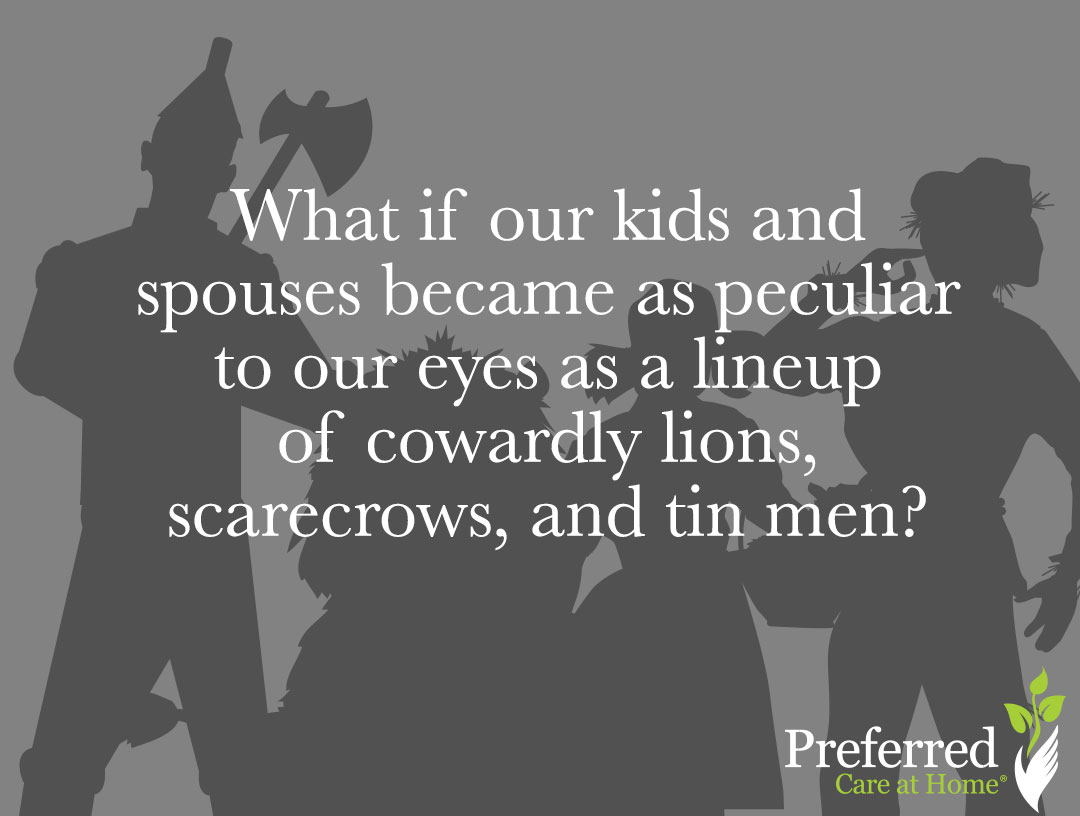 June 10th was Judy Garland's birthday, and it reminded me of an early scene from The Wizard of Oz, which is perhaps Garland's most famous movie. It's after her home was blown, spun around, and taken away to the land of Oz. It's the moment when she opens the door and walks out of her black, gray, and white world and into glorious Technicolor.
If you don't remember the scene, see for yourself:
Beyond being an iconic moment in cinematic history, that scene helped us as the audience feel how jarring and visually different and odd and confusing this new world was for Dorothy Gale (and her little dog too). She was as far away from home as imaginable.
For most of us, it's rare to feel that disoriented. We have our senses and memory to ground us. Sure, we may wake up from a dream and momentarily forget where we were, but it all usually comes back within seconds.
But what if it didn't come back to us? What if our surroundings stayed strange? What if our kids and spouses became as peculiar to our eyes as a lineup of cowardly lions, scarecrows, and tinmen?
Those uneasy questions lead us to another reason why June is significant — it is Alzheimer's & Brain Awareness month.
For many seniors, Alzheimer's and similar dementia-related illness function like a doorway into the unknown, where familiar becomes foreign.
It's not something that they can help, and neither is it something we can cure yet.
What we can do is be more understanding and learn more about this illness, as well as get training on how to live with and treat those with Alzheimer's.
And if you have people helping you take care of a loved one with any of these dementia-related illnesses, you want to make sure they possess the proper knowledge, training, and experience. You wouldn't want just anyone to be a teacher or a firefighter – caring for dementia patients is just as skill and knowledge-intensive, because an inexperienced caregiver can cause more bad than good.
If you want to know more about how to find capable, dependable, and professional caregivers, who have specialized training in a variety of areas, including dementia, call or visit a Preferred Care at Home near you. Plus, you'd help your loved one stay home, and it's as Dorothy Gale said, "there's no place like home."
© 2007-2020 Preferred Care at Home, a division of Help at Home Franchise Service, LLC. All Rights Reserved.
Services may vary depending on the licensing of each Preferred Care at Home Franchise location. Each location is individually owned and responsible for controlling and managing day-to-day business operations.