Preferred Care at Home of National Headquarters | 354 NE 1st Ave Delray Beach, Fl 33444
Blog Archive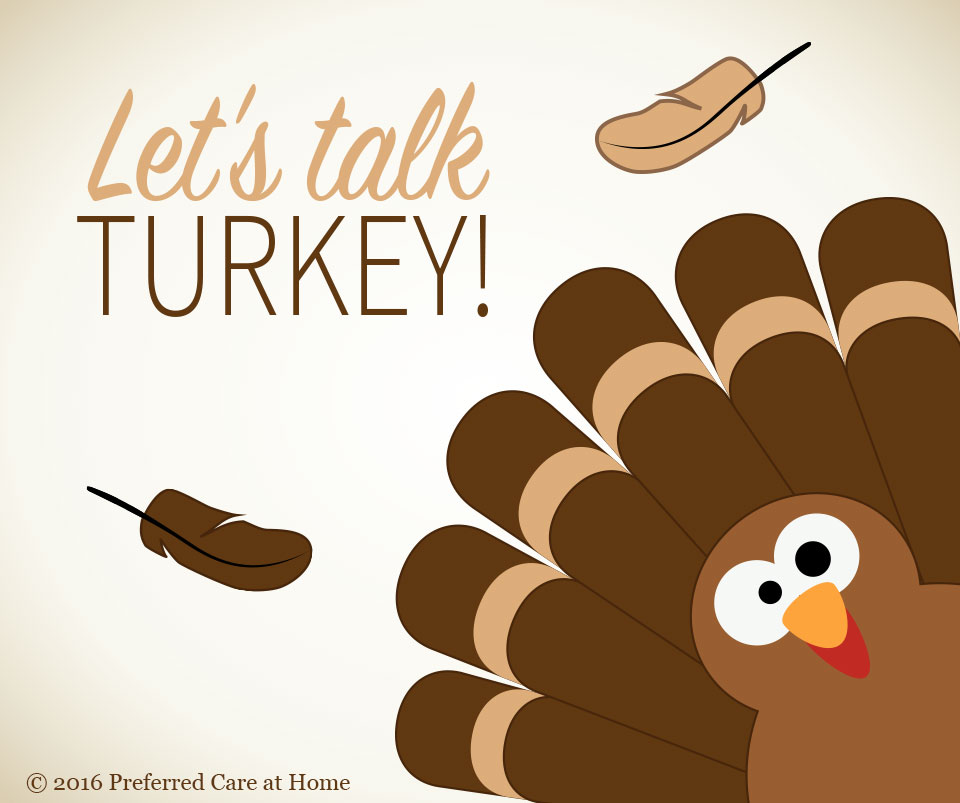 Family, friends, and turkeys are the few required ingredients for a successful Thanksgiving get-together. Turkeys in particular are crucial as they are the de facto mascots of Thanksgiving day – and on and around that day they are everywhere, from Ford commercials and Macy's parades to pre-heated ovens and classroom walls. But what if I...
Read more
I often discuss the unique burden that comes with being a family caregiver. Daughters and sons bear the weight of care for their senior loved one, providing meals, housekeeping, and much more. On top of this, they have other responsibilities outside of providing care for their senior parents. A term that is often used to...
Read more
The average family caregiver spends 20 hours per week caring for a loved one, while 13% of family caregivers provide care 40 hours or more per week.* The responsibility to provide long hours of care is typically added to an already full workload. As a family caregiver, you may feel the pressure that comes from...
Read more
© 2007-2020 Preferred Care at Home, a division of Help at Home Franchise Service, LLC. All Rights Reserved.
Services may vary depending on the licensing of each Preferred Care at Home Franchise location. Each location is individually owned and responsible for controlling and managing day-to-day business operations.