Preferred Care at Home of National Headquarters | 354 NE 1st Ave Delray Beach, Fl 33444
Blog Archive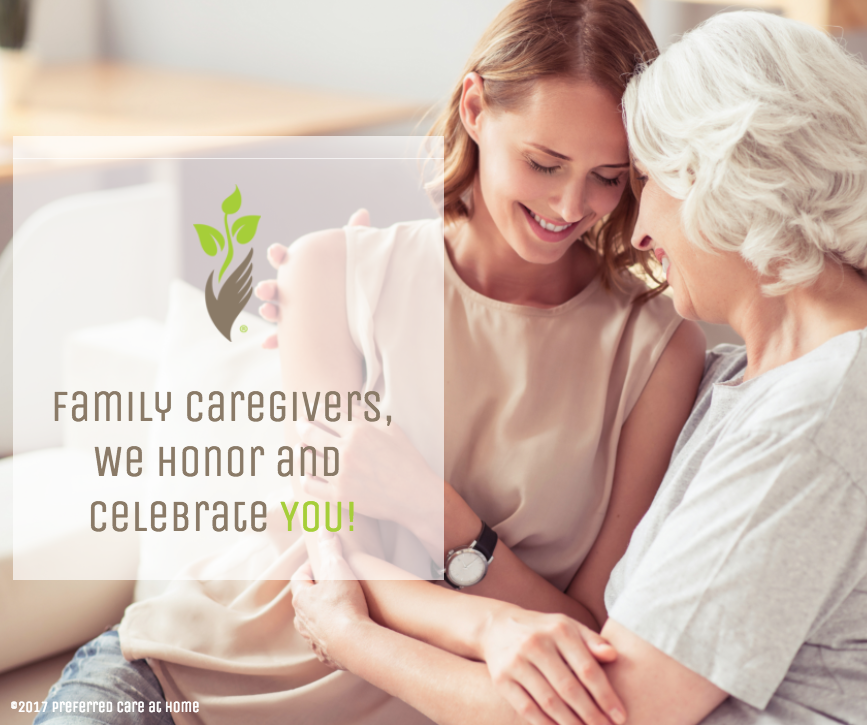 "This November, I invite you to celebrate and to honor the family caregivers in your life. Perhaps you are a family caregiver. Honor and celebrate...
Read more
Perhaps the number one thing a family caregiver needs is support. Caring for a senior loved one is a unique privilege but it also brings its own challenges. Very quickly a family caregiver can find themselves worn out and overwhelmed with very little support. We want to become part of the solution, providing the much...
Read more
© 2007-2020 Preferred Care at Home, a division of Help at Home Franchise Service, LLC. All Rights Reserved.
Services may vary depending on the licensing of each Preferred Care at Home Franchise location. Each location is individually owned and responsible for controlling and managing day-to-day business operations.