Preferred Care at Home of National Headquarters | 354 NE 1st Ave Delray Beach, Fl 33444
Blog Archive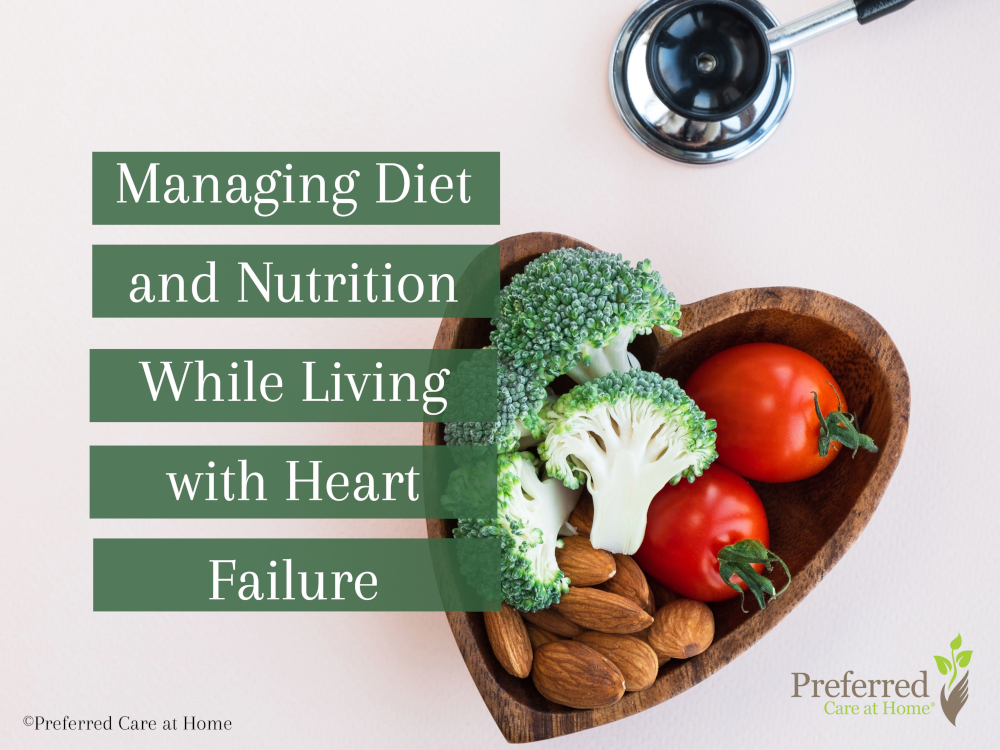 For over 5 million Americans, living with heart failure is a daily reality that requires significant attention to one's medications, daily weight, and nutrition.  Managing one's diet is particularly important as this can highly impact both short term and long term heart health. Let's take a closer look at how nutrition relates to heart failure,...
Read more
© 2016-2019 Preferred Care at Home, a division of Help at Home Franchise Service, LLC. All Rights Reserved.
Services may vary depending on the licensing of each Preferred Care at Home Franchise location. Each location is individually owned and responsible for controlling and managing day-to-day business operations.