Preferred Care at Home of National Headquarters | 354 NE 1st Ave Delray Beach, Fl 33444
Blog Archive
"Reflection is hard work, it's more than just posting your #bestnine. Reflecting back on the year takes time, but can help you prepare for...
Read more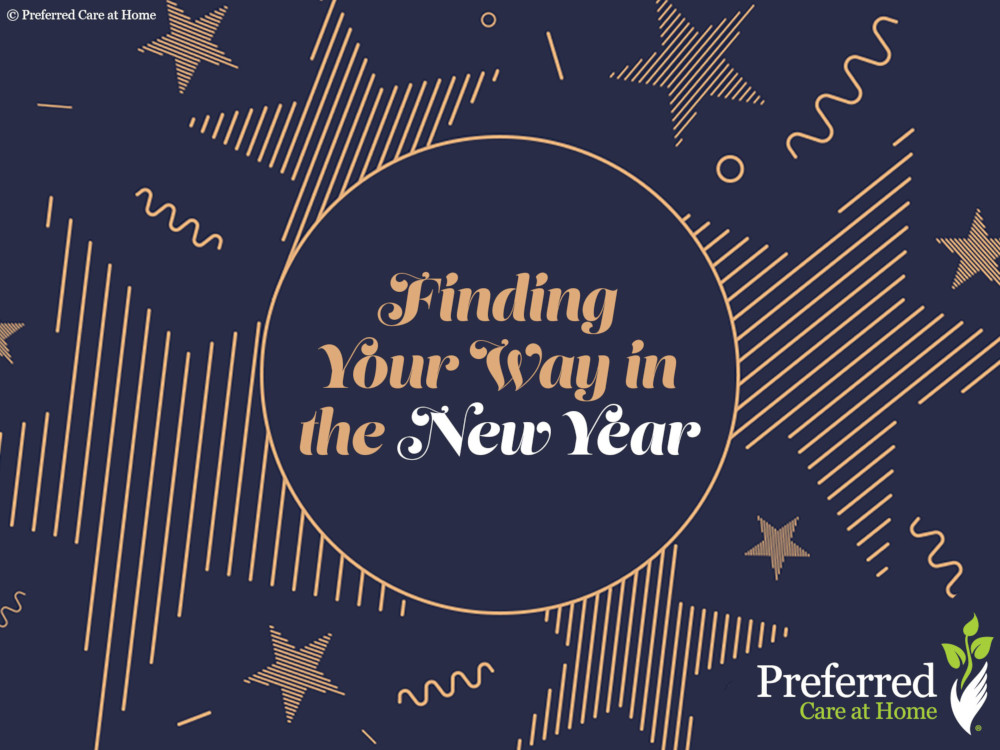 Greetings one and all… Today, I am pondering the past and the future. Perhaps you are experiencing a similar divergence in attention with the start of the New Year. The beginning of a new year prompts reflection on the previous year. It's a time to assess the events of the past while anticipating the possibilities...
Read more
I am ready for the near year. I, for one, am thankful to leave 2014 behind me and I've talked to many people who feel the same way. For many, 2014 was full of loss, stress, and health complications. 2015 is a a new year, a new chapter, a time for change. There is no...
Read more
© 2007-2020 Preferred Care at Home, a division of Help at Home Franchise Service, LLC. All Rights Reserved.
Services may vary depending on the licensing of each Preferred Care at Home Franchise location. Each location is individually owned and responsible for controlling and managing day-to-day business operations.