Preferred Care at Home of National Headquarters | 354 NE 1st Ave Delray Beach, Fl 33444
Blog Archive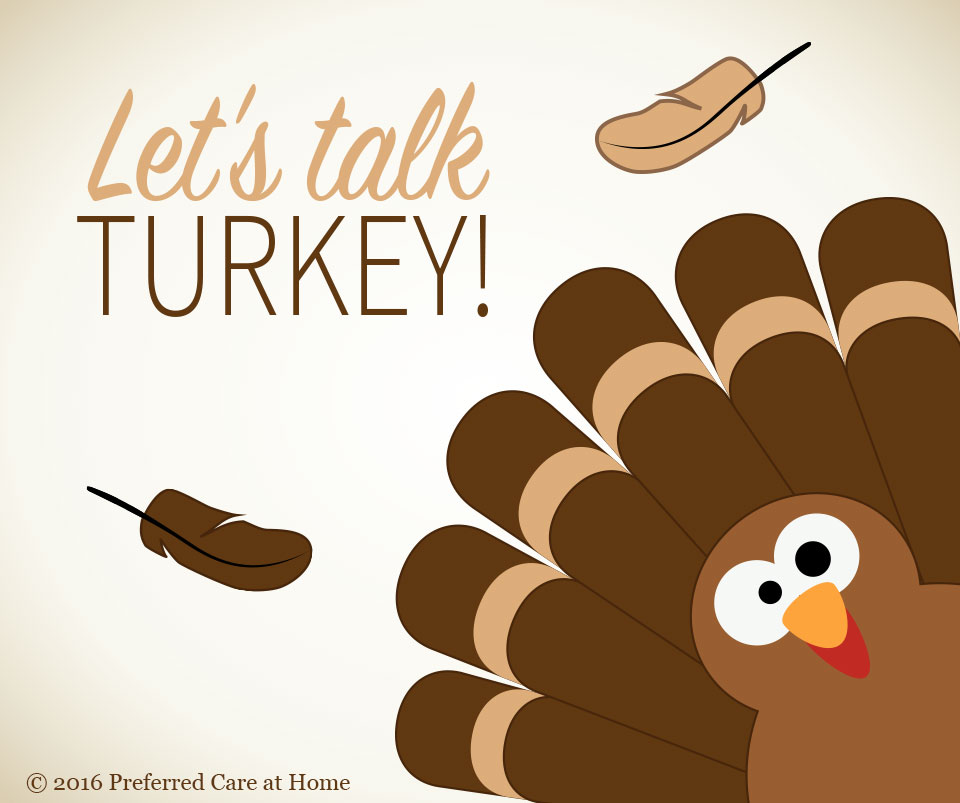 Family, friends, and turkeys are the few required ingredients for a successful Thanksgiving get-together. Turkeys in particular are crucial as they are the de facto mascots of Thanksgiving day – and on and around that day they are everywhere, from Ford commercials and Macy's parades to pre-heated ovens and classroom walls. But what if I...
Read more
© 2007-2020 Preferred Care at Home, a division of Help at Home Franchise Service, LLC. All Rights Reserved.
Services may vary depending on the licensing of each Preferred Care at Home Franchise location. Each location is individually owned and responsible for controlling and managing day-to-day business operations.