Preferred Care at Home of National Headquarters | 354 NE 1st Ave Delray Beach, Fl 33444
Blog Archive
Did You Know…on the eleventh hour of the eleventh day of the eleventh month in 1918 an armistice, or a suspension of hostilities, went into effect between Germany and the Allied Nations eventually ending...
Read more
Holidays prompt us to remember holidays past while anticipating the holiday present. Depending on your situation, the contrast between past and present can trigger a flood of emotions—some sweet and some bitter. For most of us, the holidays are a mix of both....
Read more
To all the fathers, Happy Father's...
Read more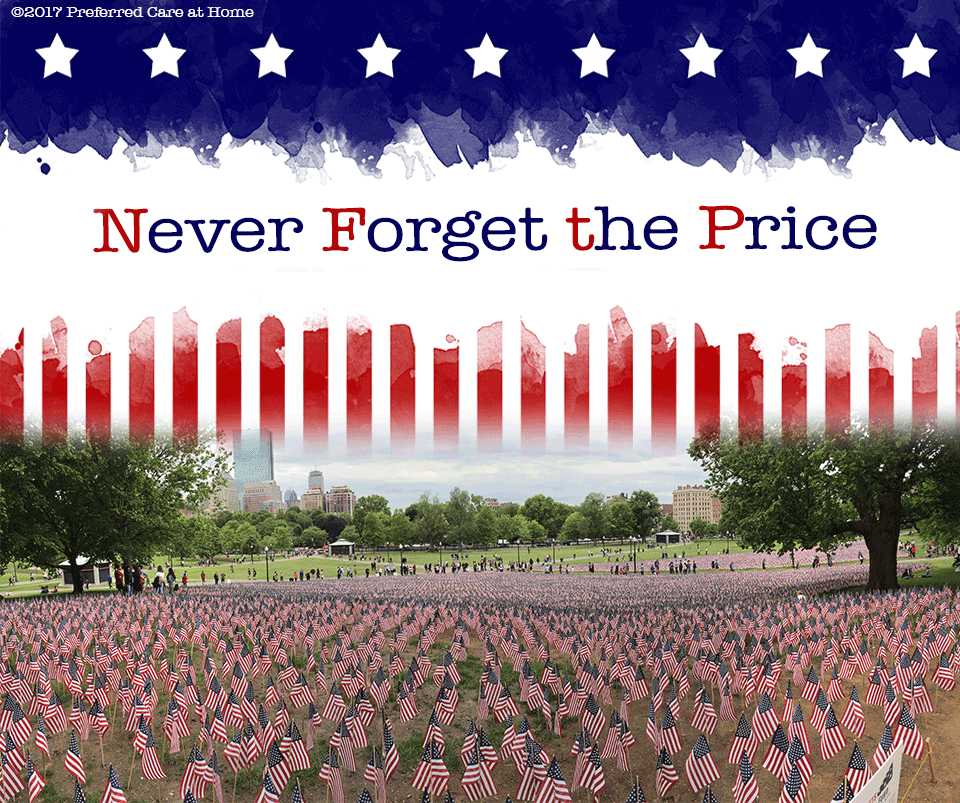 "A field of flags planted in a field representing freedom, bravery, and sacrifice. Thousands of flags planted in memory; thousands of lives given in...
Read more
One of the best things about the holiday season is reconnecting with dear friends. Yesterday I had lunch with a woman who has been a mentor, confidant, and fabulous friend for the past twelve years. We always meet at the same restaurant every December to chat, to chew, and to exchange gifts. A lovely tradition...
Read more
Cookouts, fireworks, parades, red, white and blue, friends, family and country pride, today is the 4th of July! Over the weekend I spent time traveling in my car, during my trip I downloaded the soundtrack to the Broadway musical Hamilton. For those of you who haven't heard of this musical that took home 11 Tony...
Read more
© 2007-2020 Preferred Care at Home, a division of Help at Home Franchise Service, LLC. All Rights Reserved.
Services may vary depending on the licensing of each Preferred Care at Home Franchise location. Each location is individually owned and responsible for controlling and managing day-to-day business operations.