Preferred Care at Home of National Headquarters | 354 NE 1st Ave Delray Beach, Fl 33444
Blog Archive
St. Patrick's Day is a holiday that is filled with rainbows, gold, and shamrocks. While these symbols are fun and festive, they can also serve as a great reminder to eat a variety of colorful fruits and vegetables. In fact, eating a rainbow of nutritious foods is one of the best things you can do...
Read more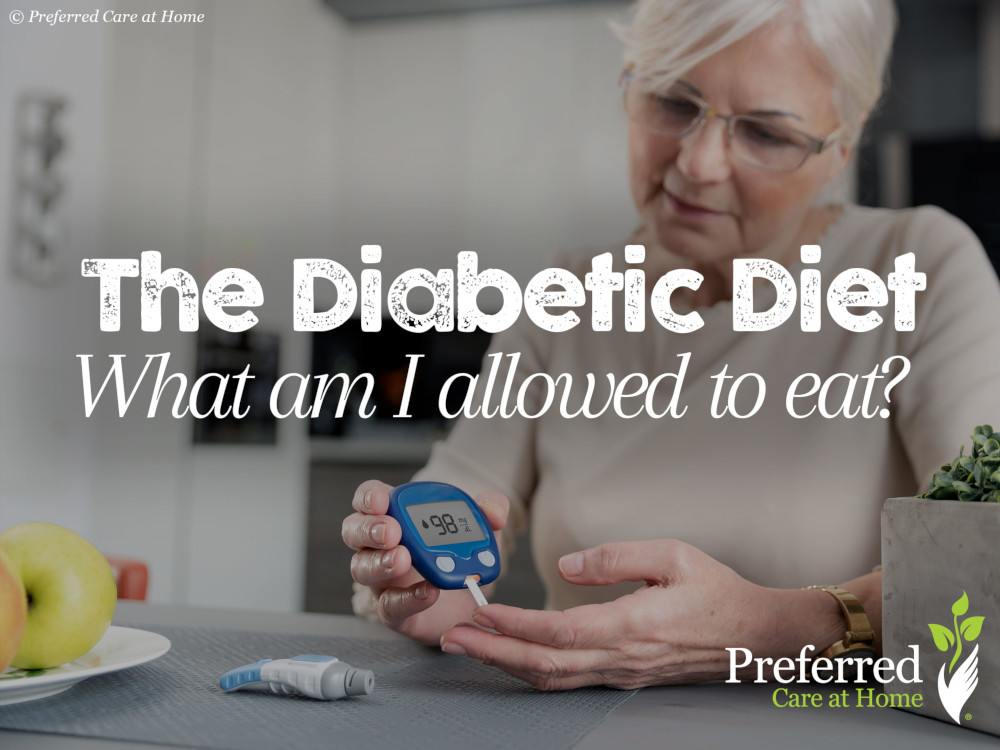 When it comes to managing one's diet and nutrition, many individuals with diabetes express feeling overwhelmed, exhausted, or even isolated. Too often, finding recipes that are both healthy and tasty can be a full-time job. Even worse, it can feel lonely when eating out with friends or at holiday times with family, when everyone else...
Read more
© 2007-2020 Preferred Care at Home, a division of Help at Home Franchise Service, LLC. All Rights Reserved.
Services may vary depending on the licensing of each Preferred Care at Home Franchise location. Each location is individually owned and responsible for controlling and managing day-to-day business operations.