Preferred Care at Home of National Headquarters | 354 NE 1st Ave Delray Beach, Fl 33444
Blog Archive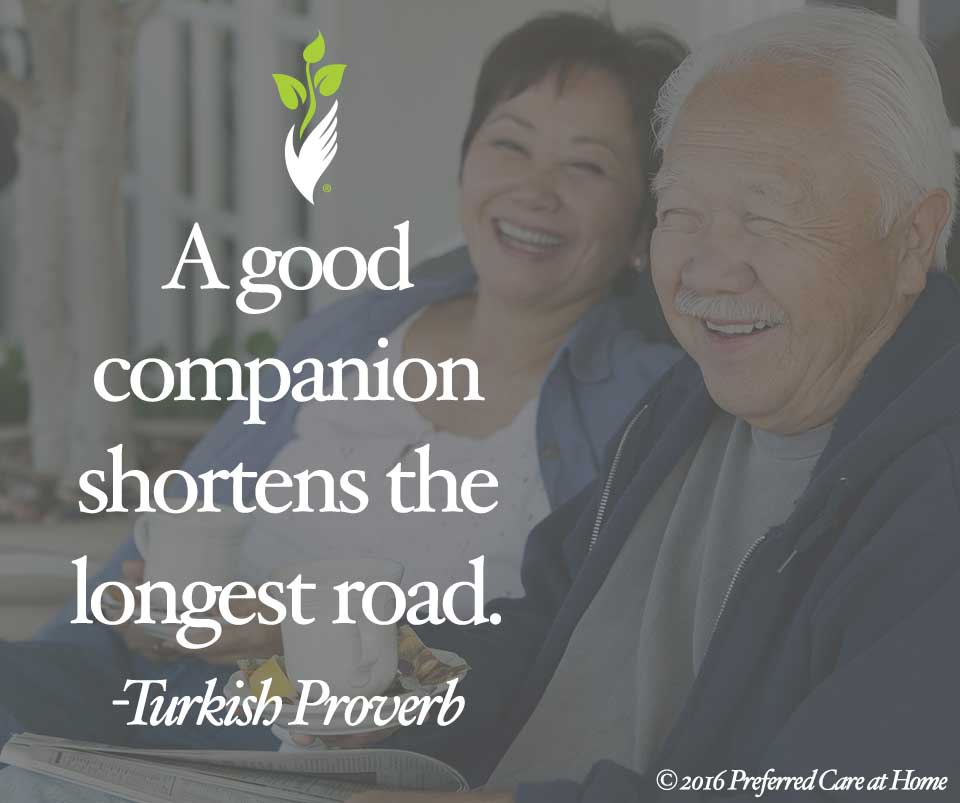 "A good companion shortens the longest road." ~ Turkish Proverb The best motivation to accomplish an activity, errand, or chore is to have someone do it with you. I am social by nature and I love experiencing new things, or even doing the same thing, in the company of another person. I find it much...
Read more
Sometimes I forget that people don't know the services that home care can offer. Many people never give home care and the services offered a thought until they are in desperate need and feel overwhelmed. Last week, I wrote about my own story and thoughts on home care, and as I've reflected on home care I...
Read more
© 2007-2020 Preferred Care at Home, a division of Help at Home Franchise Service, LLC. All Rights Reserved.
Services may vary depending on the licensing of each Preferred Care at Home Franchise location. Each location is individually owned and responsible for controlling and managing day-to-day business operations.