Preferred Care at Home of National Headquarters | 354 NE 1st Ave Delray Beach, Fl 33444
Blog Archive
Greetings one and all… Last week I presented a new program on aging – Aging from the Inside Out. I invited people to view aging from a different perspective. Instead of focusing on the outward, physical manifestations of aging (grey hair, wrinkles, etc.), I focused on the evolution of the mind, heart, and spirit. A...
Read more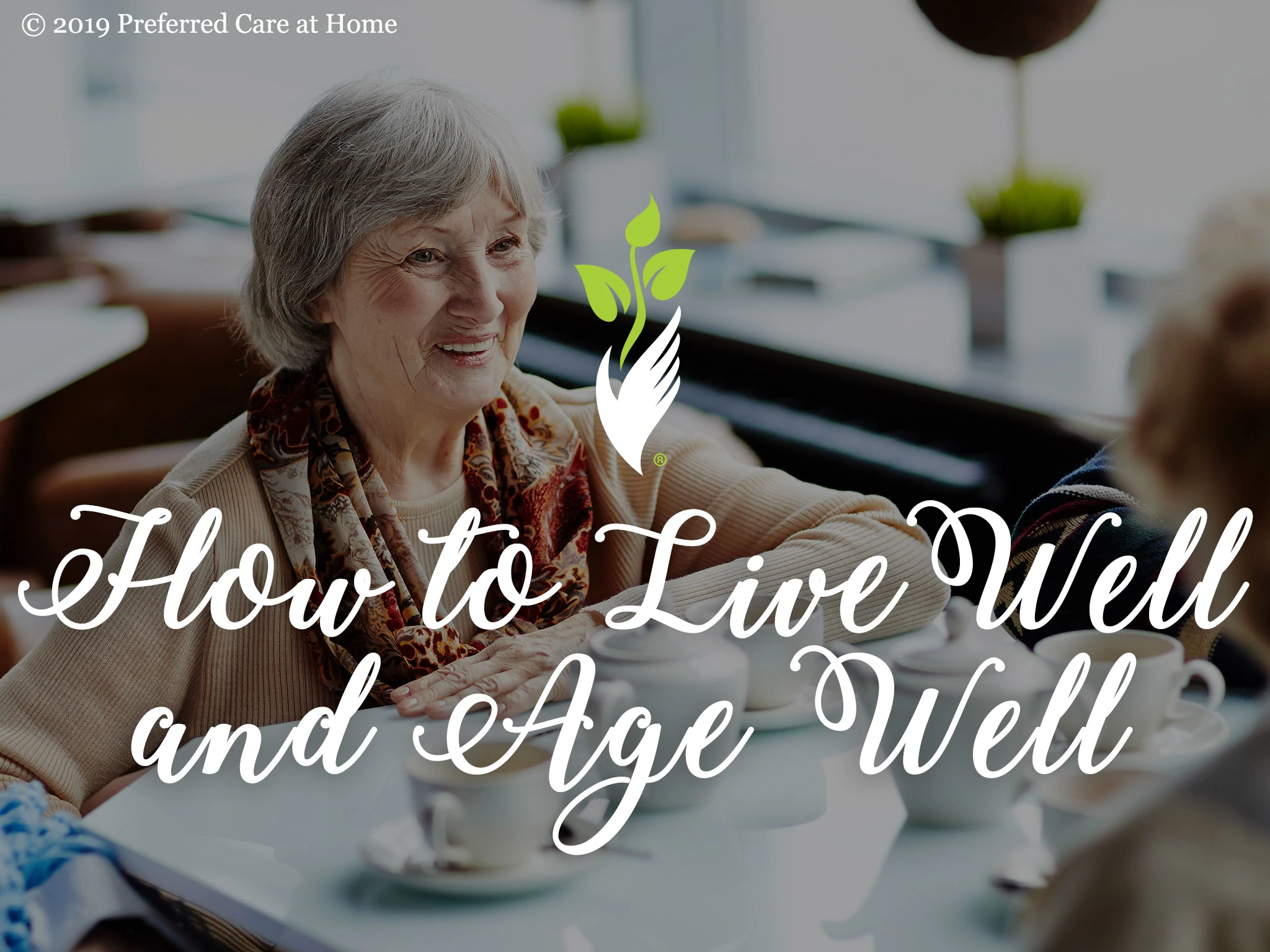 Greetings one and all… In the fall of every year, I contemplate possible ideas for programming in the upcoming year. I review the latest publications on all aspects of aging, end-of-life care, and caregiving. I scan trusted websites in search of themes and consistent concerns. Last year, my efforts exposed serious issues as well as...
Read more
Time will take you through January, make sure your goals make it with...
Read more
Greetings one and all… This morning there is a definite nip in the air. Fall officially arrived last week and in Denver, we are enjoying a little preview of the coming season. Fall—my favorite time of the year. So, I am feeling incredibly blessed as I sit at my desk contemplating my schedule for the...
Read more
Elder Law has the same usage issues homonyms have, as many think elder law only covers wills, but that's merely the tip of the legal...
Read more
Weddings, summer vacation, snow cones, and other summer delicacies, overshadows a season that people often fail to plan for—hurricane...
Read more
"How do we choose to experience and to understand the aging process? Consider your answer carefully. How you choose to age will ultimately determine whether you merely endure life or enthusiastically embrace...
Read more
Greetings one and all…. On this lovely fall morning, I hope you are doing well and loving life. It seems as if the pace of life has been ratcheted up several notches over the past few weeks. So, it's time for a moment of reflection, a cup of coffee or tea, and some food for...
Read more
Greetings one and all…. I am enjoying a fabulous, fall-like morning in Denver—a little nip in the air that serves as a reminder that summer is almost over. YIKES! If there were any lazy days of summer, I missed them. The season was an absolute blur. So, let's take a break and chat about life—a...
Read more
© 2007-2020 Preferred Care at Home, a division of Help at Home Franchise Service, LLC. All Rights Reserved.
Services may vary depending on the licensing of each Preferred Care at Home Franchise location. Each location is individually owned and responsible for controlling and managing day-to-day business operations.