Preferred Care at Home of National Headquarters | 354 NE 1st Ave Delray Beach, Fl 33444
Blog Archive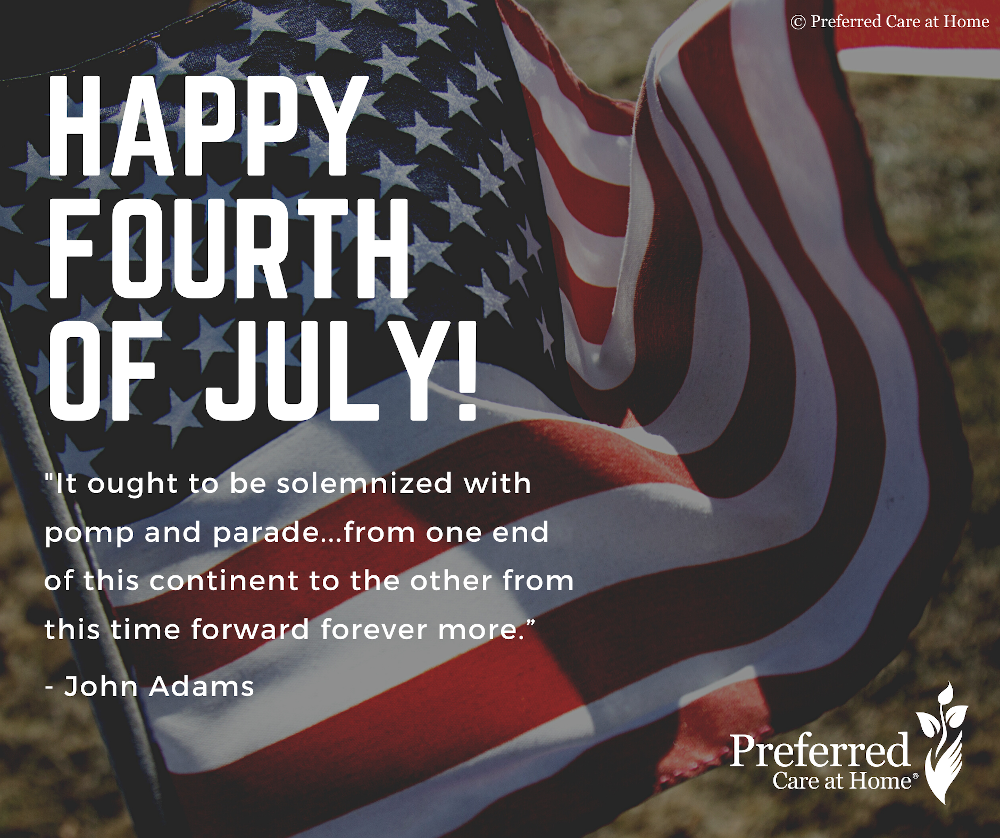 After nearly a year and a half of quarantine, restrictions, fear, and uncertainty, it feels good to step out, take off the mask, and rejoin friends and family. And the timing couldn't be better, summer is in full swing and this weekend we celebrate the 4th of July–Independence Day. We commemorate this day with fireworks,...
Read more
Cookouts, fireworks, parades, red, white and blue, friends, family and country pride, today is the 4th of July! Over the weekend I spent time traveling in my car, during my trip I downloaded the soundtrack to the Broadway musical Hamilton. For those of you who haven't heard of this musical that took home 11 Tony...
Read more
© 2007-2020 Preferred Care at Home, a division of Help at Home Franchise Service, LLC. All Rights Reserved.
Services may vary depending on the licensing of each Preferred Care at Home Franchise location. Each location is individually owned and responsible for controlling and managing day-to-day business operations.