Preferred Care at Home of National Headquarters | 354 NE 1st Ave Delray Beach, Fl 33444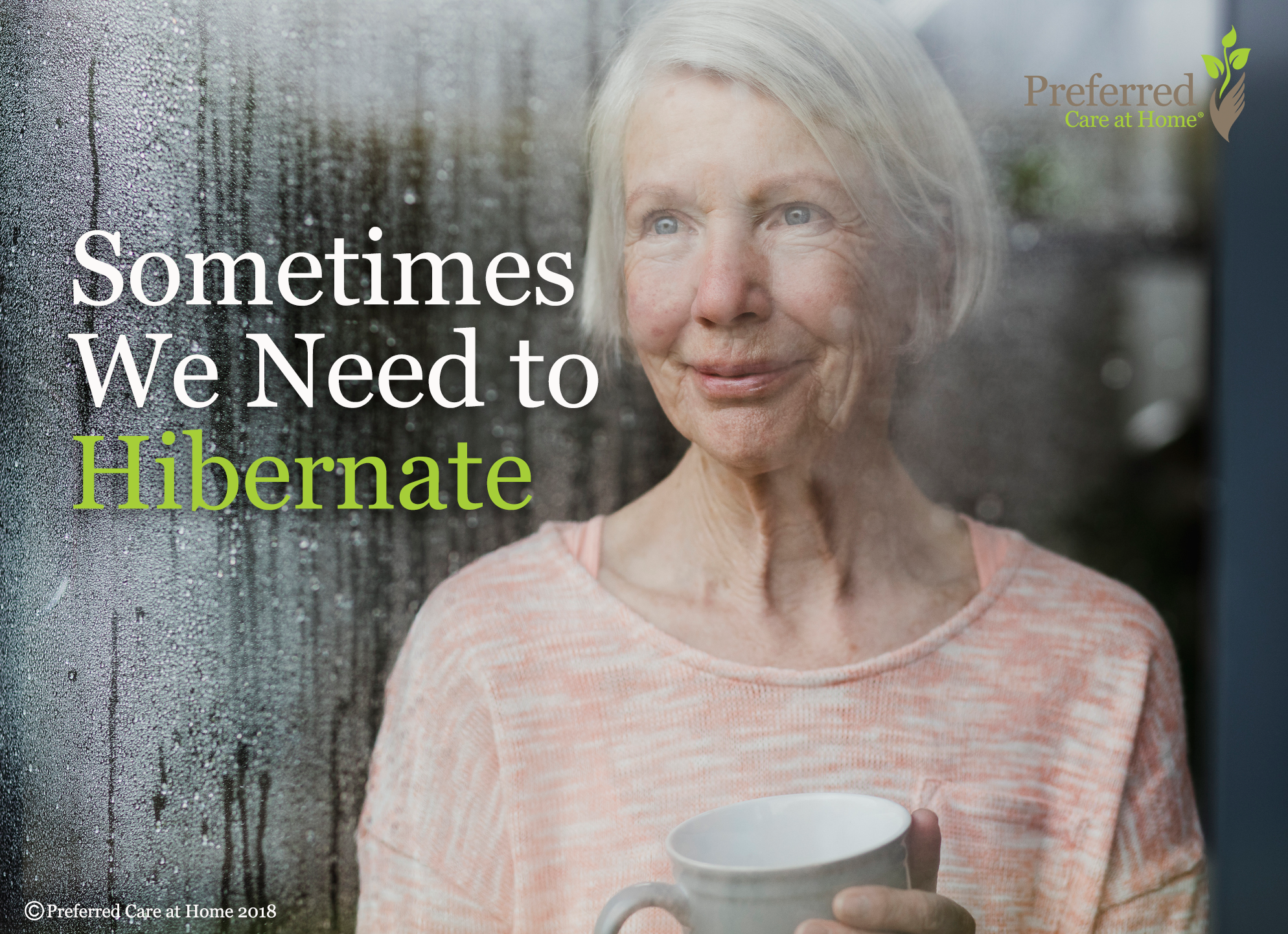 Greetings one and all…
Another glorious morning along the Front Range. Sunshine, blue skies, and a bit of snow leftover from yesterday's spring storm. Variety is the name of the game throughout the Spring season. I am looking forward to the warmer temperatures forecast for later in the day. Time to get outside for a long walk in the neighborhood. Although it has only been a day, I have what my mom called "cabin fever." I have the itch to get out and about—to see and to be seen!
Lately, I have been reflecting on the idea of hibernation. Numerous creatures engage in a period of hibernation annually—a time to lay dormant, to recharge, and to renew. However, these creatures also know that hibernation is not a life-giving way of being year round. There comes a point in time when they too get "cabin fever" and desire to re-engage the world. A wonderful example of how solitude and community can be balanced in a way to nurture our mind, body, and spirit.
I have a dear friend who is currently struggling to regain a balance between solitude and engagement. She experienced some medical issues earlier in the year which initiated a cascade of of changes—including relocation. Always fiercely independent, my friend lived alone for decades in her beloved home. This year, however, her independence threatened her safety. Consequently, she made the very difficult decision to move to an assisted living community.
As with all major life changes, I knew it would take some time for my friend to adjust to her new home and new routine. However, after two months of isolation, all those who know and love this woman are getting a bit concerned. Typically a very social person, she has yet to venture out into the community and meet other residents. She is hesitant to eat in the dining room. And, she expresses little desire to get out and about. She is hibernating.
In discussions with a mutual friend over the past few weeks, we recognized the "whys" of hibernation. Our friend needs some time to grieve a myriad of losses: her home of 30 years, her independence, her neighborhood, her routine, and her sense of normal. She also needs some time to wrap her heart and her mind around the reality of her current situation. However, we are concerned that hibernation—isolation—is becoming our friend's preferred way of being. She has seemingly disconnected from everyone and everything she previously enjoyed.
Although we respect our friend's desire for privacy and solitude, we decided to push the issue this week. Undeterred from previous rejections, we called and invited her to brunch and a drive in the mountains this weekend. Much to our surprise, she enthusiastically accepted our invitation! Evidently, her season of hibernation is over. Although it served her well for a period of time, she is now ready to get back in the game. It's time to reconnect with friends. Explore her new home. Meet new people. Enjoy the moment. She wants to see and to be seen! However, emerging from hibernation takes energy, courage, and determination. So, we intend to encourage and to support our friend as she embraces a new way of being in her new home—one step at a time.
I look forward to the ongoing conversation. If you have specific questions or concerns related to your caregiving experience, I would love to hear from you. Until the next posting, I wish you and yours countless blessings…jane
© 2007-2020 Preferred Care at Home, a division of Help at Home Franchise Service, LLC. All Rights Reserved.
Services may vary depending on the licensing of each Preferred Care at Home Franchise location. Each location is individually owned and responsible for controlling and managing day-to-day business operations.