Preferred Care at Home of National Headquarters | 354 NE 1st Ave Delray Beach, Fl 33444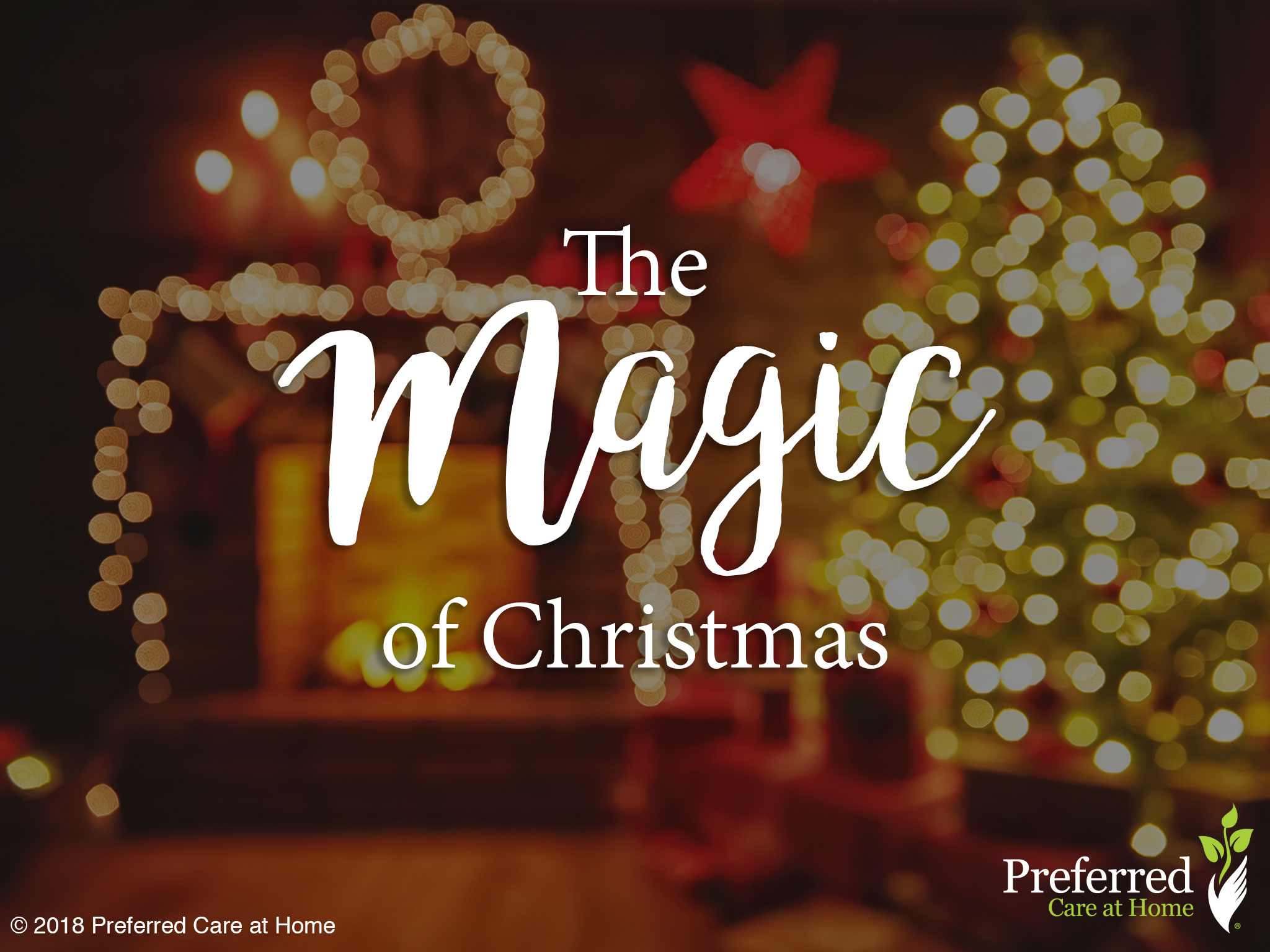 Greetings one and all…
It's a glorious morning in Denver. Blue skies. Sunshine. And moderate temps. I hope you are blessed with a similar experience today. I am particularly thankful today since I wrapped up my presentation schedule for 2018 yesterday. Looking back on the year, I covered a lot of ground. Thanks to the continued support of collaborative partners and community members, I am blessed to do what I love—speak, write, and listen. My heart is overflowing with gratitude! And, to be honest, I am also a wee bit weary. Knowing the importance of self care after my medical adventure a few years ago, I am ready to slide into the holidays and take a much needed break. In fact, I am ready to feel like a child again!
Yesterday, I presented a program on grief and the holidays—a program I present every year since the holidays are tough for so many people. When grieving the loss of someone or something, the holidays seem to magnify our pain—highlighting what or who is missing this year. Although I don't have a magical answer to alleviate the sorrow of those attending, coming together to share our stories and to support each other provides a much needed balm for our emotional wounds.
In the program yesterday, I noted that I miss my childhood innocence. I remember how I felt as a child awaiting the arrival of Christmas morning—the excitement and anticipation that filled every pore of my little being. I could hardly wait to see if Santa ate the cookies and milk left on the kitchen counter. I hoped the reindeer enjoyed the carrots left in the backyard. And at first light, I raced my brother into the backyard to discover what had fallen out of Santa's sleigh overnight. Without fail, we discovered sweet treats scattered in the grass. I am blessed with amazing childhood memories of holidays past.
Thankfully, I realized that my childhood experience of Christmas can be dusted off and reclaimed! This year, I am creating new memories and feeling like a kid again. For Christmas, my best friend and I decided to buy each other a new bike. We spend most of our vacation time in the mountains of Colorado—hiking and enjoying the great outdoors. With bikes, we can experience the mountains in a different way. Consequently, over the past 4 weeks, I invested considerable time researching, reviewing, and test driving bikes. Yesterday, I walked into our favorite bike shop and purchased two bikes and all the trimmings! It was SO much FUN! The young man who had guided me throughout the selection process over the past few weeks seemed equally as excited. Granted, I might be confusing excitement with relief on his part! Regardless, I bounced around the bike store making my final selections and taking great delight in every moment. As I was checking out, I shared with the young man that I felt like a little kid again. And I thanked him for being part of my magical holiday moment. He smiled and said, "It's been fun working with you. I'm glad you're happy!" Yep. I am one happy kiddo!
So today, I want to wish you and yours a blessed and magical holiday season. A time to remember. A time to create new memories. A time to reclaim your childlike innocence and appreciation of the moment. A time to rediscover the things that bring you joy, that bring you peace, and that bring you hope. A time to feel like a kid again. May it be so.
I look forward to the ongoing conversation. If you have specific questions or concerns related to your caregiving experience, I would love to hear from you. Until the next posting, I wish you and yours countless blessings…jane
© 2007-2020 Preferred Care at Home, a division of Help at Home Franchise Service, LLC. All Rights Reserved.
Services may vary depending on the licensing of each Preferred Care at Home Franchise location. Each location is individually owned and responsible for controlling and managing day-to-day business operations.