Preferred Care at Home of National Headquarters | 354 NE 1st Ave Delray Beach, Fl 33444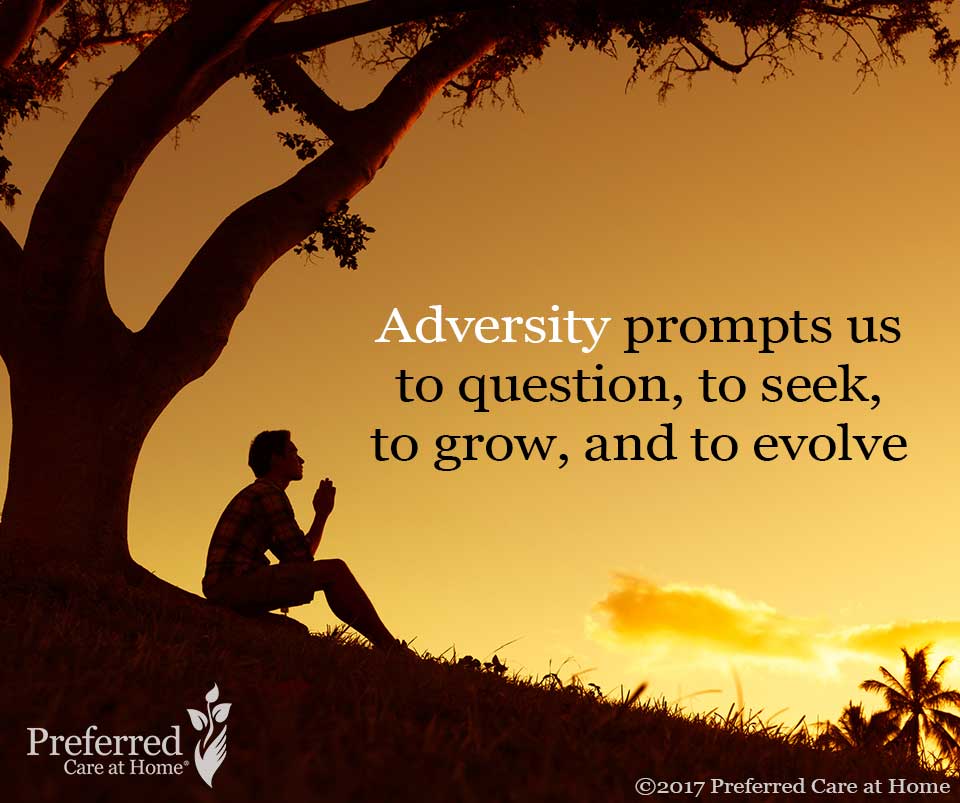 Greetings one and all…
It is a glorious day in Denver. Consequently, I am sitting outside in my backyard enjoying the sunshine, blue skies, and refreshing breezes. I know it's a work day. But I am following my doctor's orders. Since we last chatted, much has happened in my world. If you will recall, I shared a recent wake-up call that landed me in Urgent Care. Well, that was merely the beginning of my medical adventure. Since then, I revisited Urgent Care only to be transported by ambulance to the adjacent hospital and admitted to ICU. After being diagnosed with acute pericarditis, I stayed in the hospital for 2 days. Upon discharge, I was advised that full recovery requires 6-8 weeks. And rest is essential.
The fabulous news is that I have a prognosis for full recovery and that my pain and symptoms are well managed. The somewhat frustrating news is that full recovery takes 6-8 weeks—thus requiring patience and adherence to the mandate to rest. I find it very curious that I am now required to practice what I preach regarding caregiving and care receiving if I am to be well. Life has a wicked sense of humor at times!
In the midst of all the changes and subsequent transitions, I am trying to be mindful of the lessons to be learned—and there are many. No doubt, I will understand my experience uniquely predicated on my world view. You might see my situation a bit differently. And that's OK. But I would like to share what I have learned thus far in the hope of highlighting how adversity prompts us to question, to seek, to grow, and to evolve. If I am receptive to the messages encountered throughout this unexpected passage of life, then this painful experience will ultimately prove to be beneficial. When slapped in the face by Life, I re-awakened to Life. Wide Awake, I have a renewed and enhanced appreciation for the moment. I am incredibly grateful for the simple yet sacred things in life. And I have a profound awareness of the fragility of life.   
As I reflect on the events of the past three weeks, I have learned so much about myself, my friends, my faith, and Life. Noted below are a few of the lessons that will serve to enrich every step of my journey from this day forward:
I am not in control of everything that happens in my life.

I have the freedom to choose a response to the unexpected events in life.

My chosen response to life determines my experience of life—good or bad.

All I have is

right now! Savor every moment.

I choose to invest myself in the people, the activities, and the causes that bring me joy.

It's OK to ask for help (really, it is!).

People are incredibly caring and compassionate.

Relationships are THE most important thing in my life—family, friends, and God.

Patience is a virtue. Sadly, I am

not

virtuous!

Worrying about tomorrow serves no purpose. Instead, I am trusting the process and taking one step at a time.

An attitude of gratitude intensifies the lived experience.

Wide Awake

is my preferred way to live.
As always, it's been a delight chatting with you. I hope you enjoy the rest of this fabulous day. I am off to snooze for a bit with my cat and pup—the best nurses ever! After our cat nap, I'll be Wide Awake to the blessings of the moment. A good thing indeed.
I look forward to the ongoing conversation. If you have specific questions or concerns related to your caregiving experience, I would love to hear from you. Until the next posting, I wish you and yours countless blessings…jane  
© 2016-2017 Preferred Care at Home, a division of Help at Home Franchise Service, LLC. All Rights Reserved.
Services may vary depending on the licensing of each Preferred Care at Home Franchise location. Each location is individually owned and responsible for controlling and managing day-to-day business operations.