Preferred Care at Home of National Headquarters | 354 NE 1st Ave Delray Beach, Fl 33444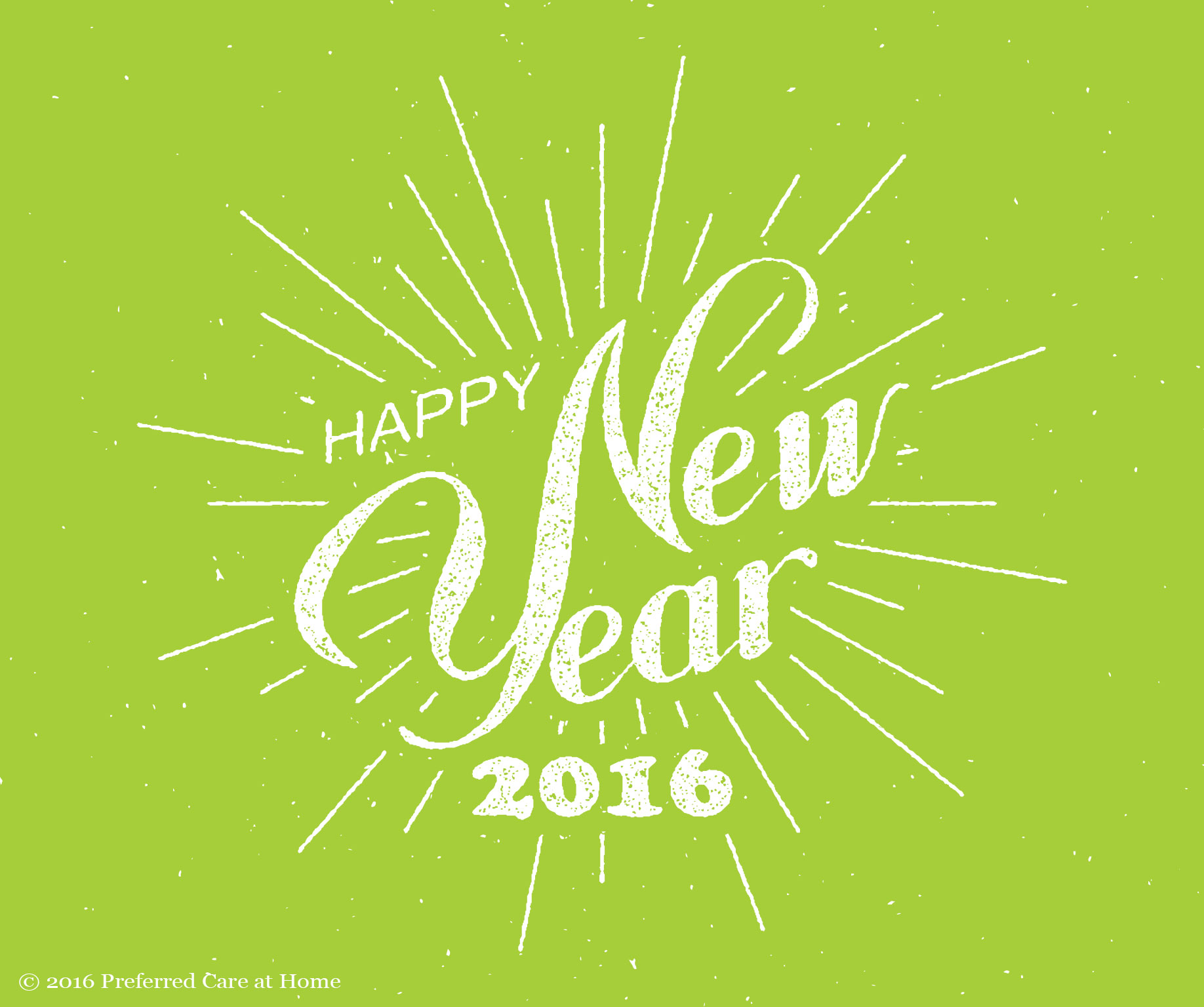 Greetings one and all! I hope you are doing well and loving life. Once again, I invite you to take a deep breath, pour a cup of coffee or hot tea, and relax. Since it is now early January, I am compelled to consider some resolutions for the new year. Yep, I am one of those people who annually makes a list of New Year's resolutions. Once completed, I tape the list of resolutions (usually 10-12 goals) to my bathroom mirror—a daily reminder of what I committed to do and to be in the coming year. Over the years, the focus of my goals has changed as a natural consequence of my advancing age and evolving priorities in life. However, there are some goals for "all seasons of life" that are of particular importance to personal and professional caregivers—goals of self care. I invite you to consider the following self-care goals for inclusion in your list of resolutions for 2016.
First and foremost, review your list of Top 10 priorities in 2016 to confirm that YOU made the list! If you are like the majority of caregivers from coast to coast, you put everyone and everything above your own needs. Consequently, your name succumbs to the force of gravity and falls to the bottom of the list (if not OFF the list). The needs of family members, friends, colleagues, clients, and/or patients always trump your own needs. Sound familiar? If so, please listen carefully. You must care for yourself if you are to care for others. To care well, you must be well physically, emotionally, and spiritually. And in order to be well, you must tend to your own needs on a consistent basis.
Second, know your limits. Establish, manage, and honor healthy personal and professional boundaries. You can't be all things to all people without compromising your own health and well being in the process. Thus, you need to learn when and how to say, "No." Politely, of course!
Finally, take time every day to do something that fills you up, brings you joy, and soothes your soul. Yes, you read that correctly. Every day. This element of self care doesn't require an inordinate amount of time, but it does require your unwavering commitment and engagement. Savor a latte. Listen to a favorite song. Recite an inspirational prayer. Appreciate the sunrise and the sunset. Whatever resonates in your heart and soul—do it daily! By investing in self care in 2016, I have no doubt that you will reap life-sustaining dividends in the New Year—a Happy New Year indeed!
I look forward to the ongoing conversation. If you have specific questions or concerns related to your caregiving experience, I would love to hear from you. Until the next posting, I wish you and yours countless blessings…jane
© 2007-2020 Preferred Care at Home, a division of Help at Home Franchise Service, LLC. All Rights Reserved.
Services may vary depending on the licensing of each Preferred Care at Home Franchise location. Each location is individually owned and responsible for controlling and managing day-to-day business operations.