Preferred Care at Home of National Headquarters | 354 NE 1st Ave Delray Beach, Fl 33444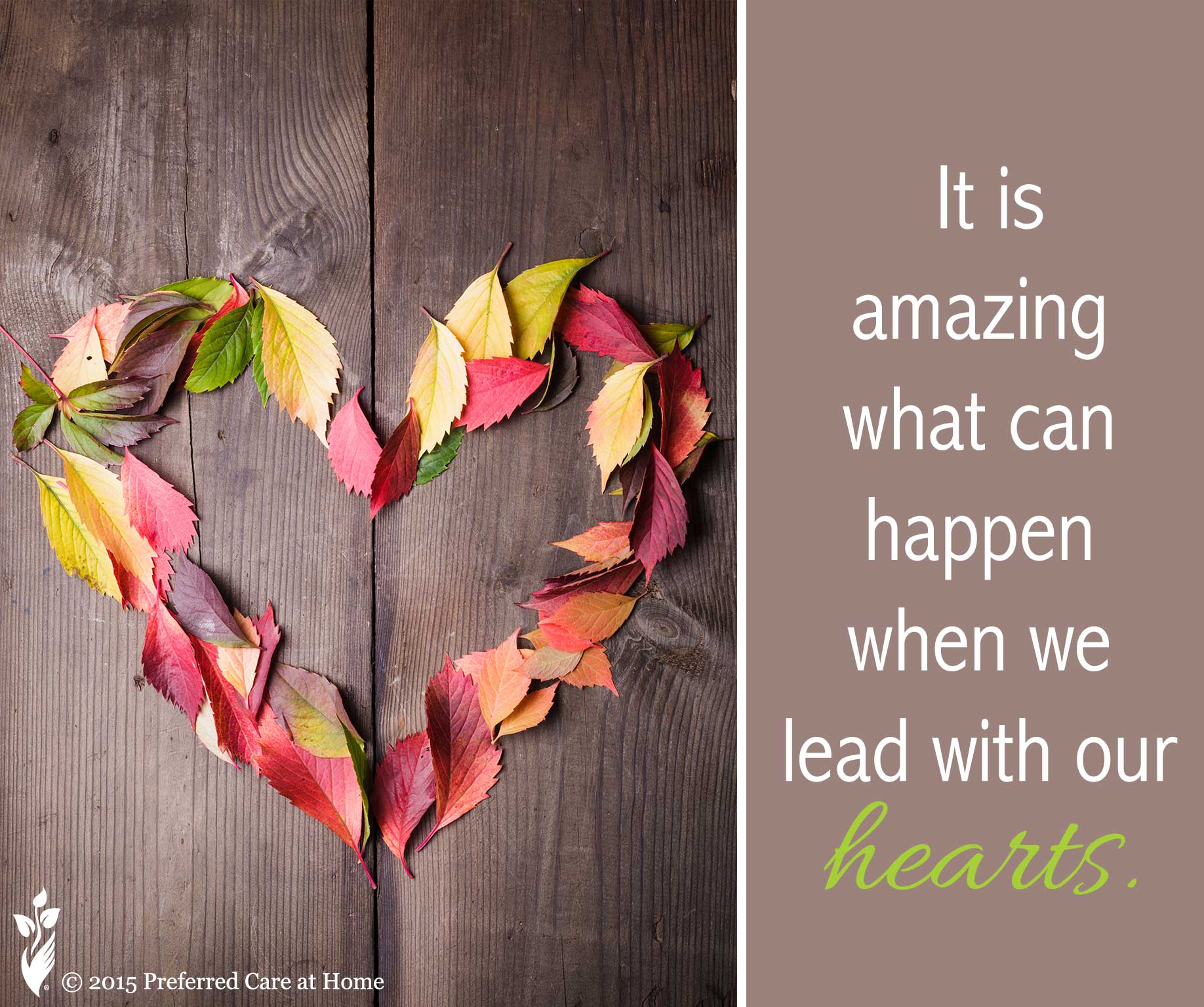 Greetings one and all! I hope you are doing well and loving life. Once again, I invite you to take a deep breath, pour a cup of coffee or hot tea, and relax. Today, let's reflect on our inherent longing to be known. Isn't it lovely to be known by family, friends, and colleagues? To be known at home and at work reinforces the sense of belonging that is so essential in life. Our family, friends, and colleagues help us recount and relive the important moments of our lives because they shared in those moments. Family stories are passed from generation to generation serving as testament to amazing journeys. Our shared history, our common experiences, and life-long relationships provide a sense of security. We are known.
My godmother, Aunt Jane, was the person who taught me the importance of being known. Aunt Jane was my personal "Auntie Mame." She traveled the world. She was the life of any party. She disliked rules. She loved deeply. She laughed loudly. And she thoroughly enjoyed life! She was known by many and loved by most. She belonged.
Sadly, during the last three years of her life, Aunt Jane experienced the downside of longevity—solitude. Although never one to adhere to a healthy lifestyle (diet and exercise), she outlived her immediate family and dearest friends. As you might imagine, she was incredibly annoyed with this twist of fate!
One afternoon when I was visiting Aunt Jane in a nursing home in West Texas, she strongly advised me to figure out a way to die BEFORE my friends. She said, "It's so lonely being the last one. I don't have your mom to laugh with about the silly things we used to do. And the folks here, they don't know me. My stories don't mean anything to them." As I sat and held her hand, I felt her overwhelming sense of isolation. She no longer felt known. She no longer belonged.
It wasn't until many years later that I experienced a similar feeling of not belonging, not being known. Aunt Jane suffered a series of small strokes which resulted in vascular dementia. I witnessed her progressive demise over a period of years. I will never forget the day I visited her and realized she did not know me. There was an emptiness in her eyes. A lack of recognition. I wanted to scream, "It's me! It's Janie! I am your name sake. You MUST know me!!!" But I didn't scream. Instead, I sat quietly with the pain of my profound loss. And I longed to be known once again.
My experience with Aunt Jane serves me well, professionally and personally. I am much more aware of and sensitive to the inherent need every person has to be known, to belong. As I listen to the stories of those facing the daunting journey of dementia, I realize both the care receiver and the caregiver will not be known at some point. By necessity, a different relationship evolves. In the case of Aunt Jane, I had to accept a different way of being known. She no longer knew me as her name sake, the daughter she never had. Instead, she knew me as "that nice lady" who came to see her. We could no longer "remember when" in the traditional way. However, I gradually realized that I could once again feel known if I held her hand and listened with my heart.
"Knowing" someone transcends cognitive recognition; there is a "knowing" rooted in the heart which defies explanation. At times, we must approach another person with no expectations in order to allow the "knowing" to emerge. It is amazing what can happen when we lead with our hearts.
I look forward to the ongoing conversation. If you have specific questions or concerns related to your caregiving experience, I would love to hear from you. Until the next posting, I wish you and yours countless blessings…jane

© 2007-2020 Preferred Care at Home, a division of Help at Home Franchise Service, LLC. All Rights Reserved.
Services may vary depending on the licensing of each Preferred Care at Home Franchise location. Each location is individually owned and responsible for controlling and managing day-to-day business operations.