Preferred Care at Home of National Headquarters | 354 NE 1st Ave Delray Beach, Fl 33444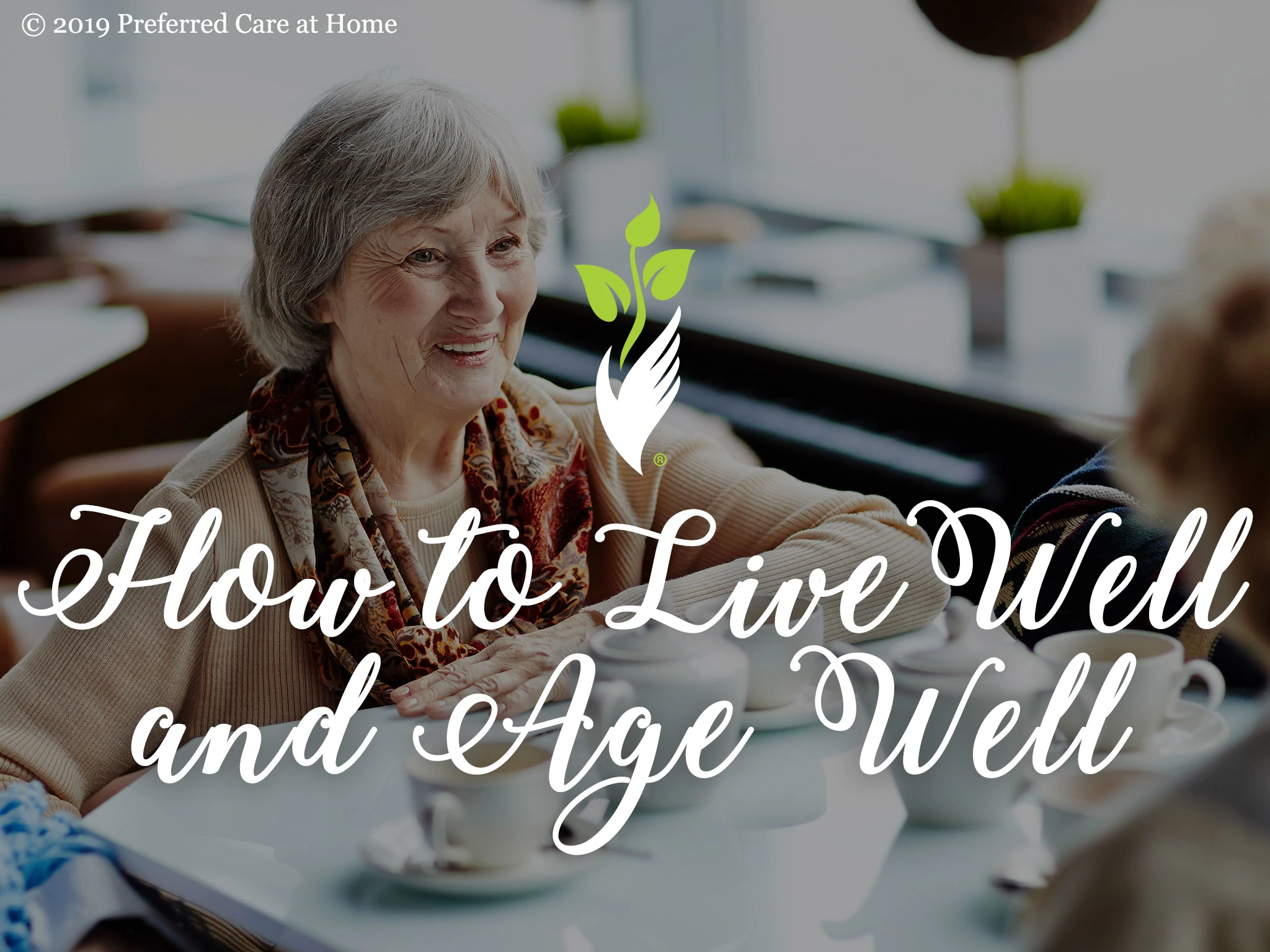 Greetings one and all…
In the fall of every year, I contemplate possible ideas for programming in the upcoming year. I review the latest publications on all aspects of aging, end-of-life care, and caregiving. I scan trusted websites in search of themes and consistent concerns. Last year, my efforts exposed serious issues as well as potential resolutions related to social isolation.
The Theme—Community
My search last fall revealed that "community" (or lack thereof) is a hot topic of conversation throughout the country. Books, blogs, videos, television, internet, movies, and casual conversations highlighted a pervasive hunger for meaning-full connections with other people. Evidently, loneliness is becoming a societal sensation resulting from social isolation. This is due in part to what David Brooks refers to as rampant individualism in his new book, The Second Mountain.
The Cause of Isolation—Radical Individualism
As a nation, we revere independence, autonomy, and self-determination. Granted, these attributes are desirable in moderation. However, the American stereotype overplayed does not serve us well. Our strengths then become our greatest weaknesses. Radical independence serves to insulate and to isolate individuals from life-giving relationships. This is problematic at any age. However, when confronted with the physical and cognitive issues of aging, a solitary existence can potentially reduce the quality and the quantity of life.
The Remedy—The 5 C's of Living Well and Aging Well
As I read and reviewed the latest information on loneliness, the social nature of human beings, and the implications of isolation on the lived experience, I sought to discover an antidote for life-draining disconnection. Granted, I failed to discover a magical elixir or pill for loneliness. However, I did discover what I believe are the essential elements for living well and aging well:
Community:

A community is comprised of a group of people—people connected by a shared history, common beliefs, similar interests, true affection, and a commitment to share the journey. Within a community, you feel "at home." You belong. Personally, I believe there is no better feeling in the world—to be known, accepted, embraced, and supported by my community. My community serves as my solid foundation from which to engage all that Life offers.

Connection:

Connections are the ties that bind a community together.

Brene Brown describes connection as the energy generated between people when they feel seen, heard and valued. Connected, we feel safe, secure, and confident. Connected, our journey is enriched, extended, and enhanced.

Commitment:

Commitment fortifies the connections between people within a community.

When committed, we invest our entire being in other people—heart and soul. Committed, relationships persist through the good times and the bad. Consequently, we can count on each because relationships are predicated on mutual trust.

Care:

Care is an essential element for living and aging well. Caring about and for other people is what brings us together and keeps us together. A caring community reaps the benefits of interdependent relationships—a reliance on each other predicated on committed, trusted connections. I will care for you. And I trust you will care for me.
Communion:

Preparing and sharing meals reinforces connections and thus solidifies our sense of belonging. Communing with people you know and who know you is sacred time. Gathering with people who are committed, caring, and trusted is vitally important if we are to live well and age well. So, bon appétit!
As you contemplate your journey, consider the nature of your current community. Do you feel as if you belong? Do you feel at home? Are there people you can count on without a doubt? If not, consider the 5 C's of living well and aging well. Then take one step at a time as you create a community that captivates your entire being—mind, body, and spirit. Invest yourself in LIFE by investing yourself in other people. Blessings on your journey……jane
© 2007-2020 Preferred Care at Home, a division of Help at Home Franchise Service, LLC. All Rights Reserved.
Services may vary depending on the licensing of each Preferred Care at Home Franchise location. Each location is individually owned and responsible for controlling and managing day-to-day business operations.