Preferred Care at Home of National Headquarters | 354 NE 1st Ave Delray Beach, Fl 33444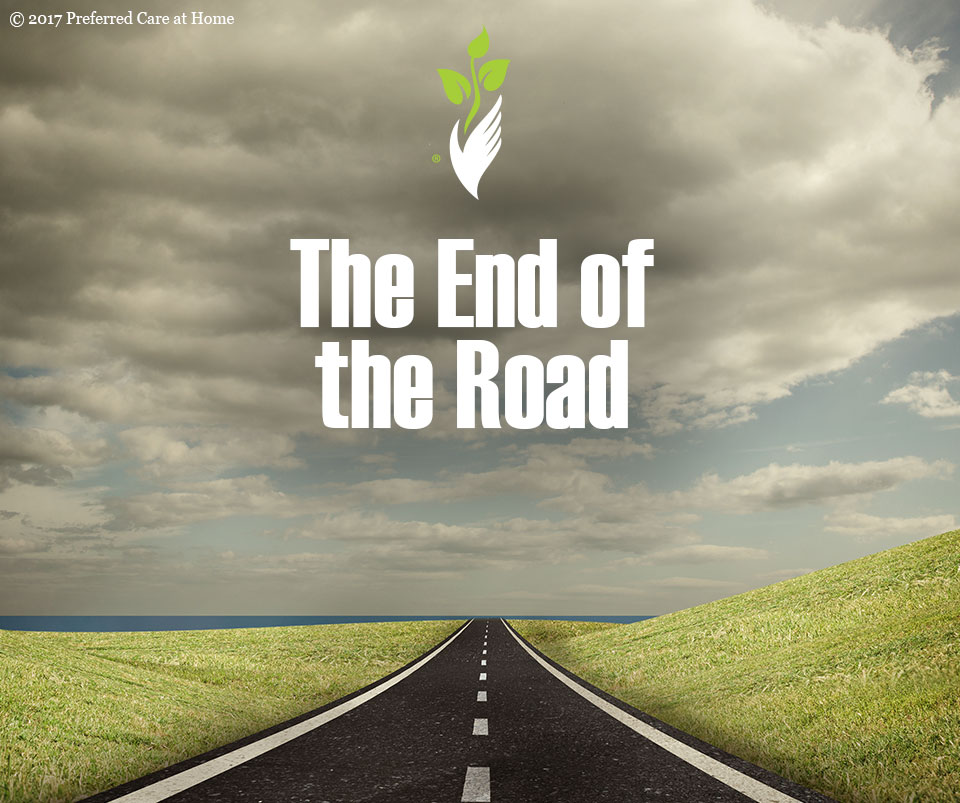 Greetings one and all…
If you read my postings from the past month, you know that I have been knee-deep in the trenches of caregiving—companioning Micah, our elder Maine Coon cat. Sadly, our journey ended this past Monday evening. We were blessed to companion Micah to the end of the road. And now, we continue our journey enriched by having known and loved this incredible furry spirit. If you're not a critter person, my reflections may seem somewhat overstated. However, if you have ever experienced a special bond with a critter, I have no doubt that you "get it." It is simply extraordinarily to companion another "being" who trusts you implicitly and loves you unconditionally. In fact, it is an experience unlike any other in this world. A sacred journey.
Although we knew and accepted the ultimate destination of our journey with Micah, we struggled with knowing when it was time to conclude the trek. Having worked in hospice and palliative care as well as companioning several family members to the end of the road, I accept the reality of our mortality. Although I love life and try to savor every moment, I know that death is an inherent part of the life cycle. However, determining when the journey ends for our beloved cats and dogs weighs heavy on my mind and heart. Always has. Always will. And rightly so. How do you know when "it's time?"
Well, as always, Micah guided us every step of the way. I learned so much from him over the past four weeks about LIFE. Micah taught me that it's possible to:
Ask for help and relinquish control.
Graciously receive care.
Maintain one's dignity despite physical weakness.
Be present to the moment and relish every second.
Delight in the simplest of pleasures.
Savor a drop of water and a morsel of tuna.
Remember and revisit the joyful times of life.
Communicate without words.
Love without hesitation.
Remain feisty and frisky throughout the final chapter.
Frolic and play despite overwhelming difficulties.
Expand awareness and appreciation of life.
Deepen and strengthen relationships.
Realize "the essentials" of life.
Courageously walk to the end of the road.
Comfort loved ones until the last breath.
Recognize when "it's time."
Let go and move on.
Today, I am moving on as well—blessed by the lessons learned over the past 13 years as Micah's companion. Blessed and yet brokenhearted. Such is the nature of life. We assume a tremendous risk when choosing to love family, friends, and critters; we risk losing those we love. And yes, there are days like today when I question whether the rewards of loving are worth the risk of losing the loves of my life. My hope is that in the not too distant future, I'll rediscover the courage to love without hesitation—as Micah loved me—all the way to the end of the road. May it be so.
I look forward to the ongoing conversation. If you have specific questions or concerns related to your caregiving experience, I would love to hear from you. Until the next posting, I wish you and yours countless blessings…jane
© 2007-2020 Preferred Care at Home, a division of Help at Home Franchise Service, LLC. All Rights Reserved.
Services may vary depending on the licensing of each Preferred Care at Home Franchise location. Each location is individually owned and responsible for controlling and managing day-to-day business operations.