Preferred Care at Home of National Headquarters | 354 NE 1st Ave Delray Beach, Fl 33444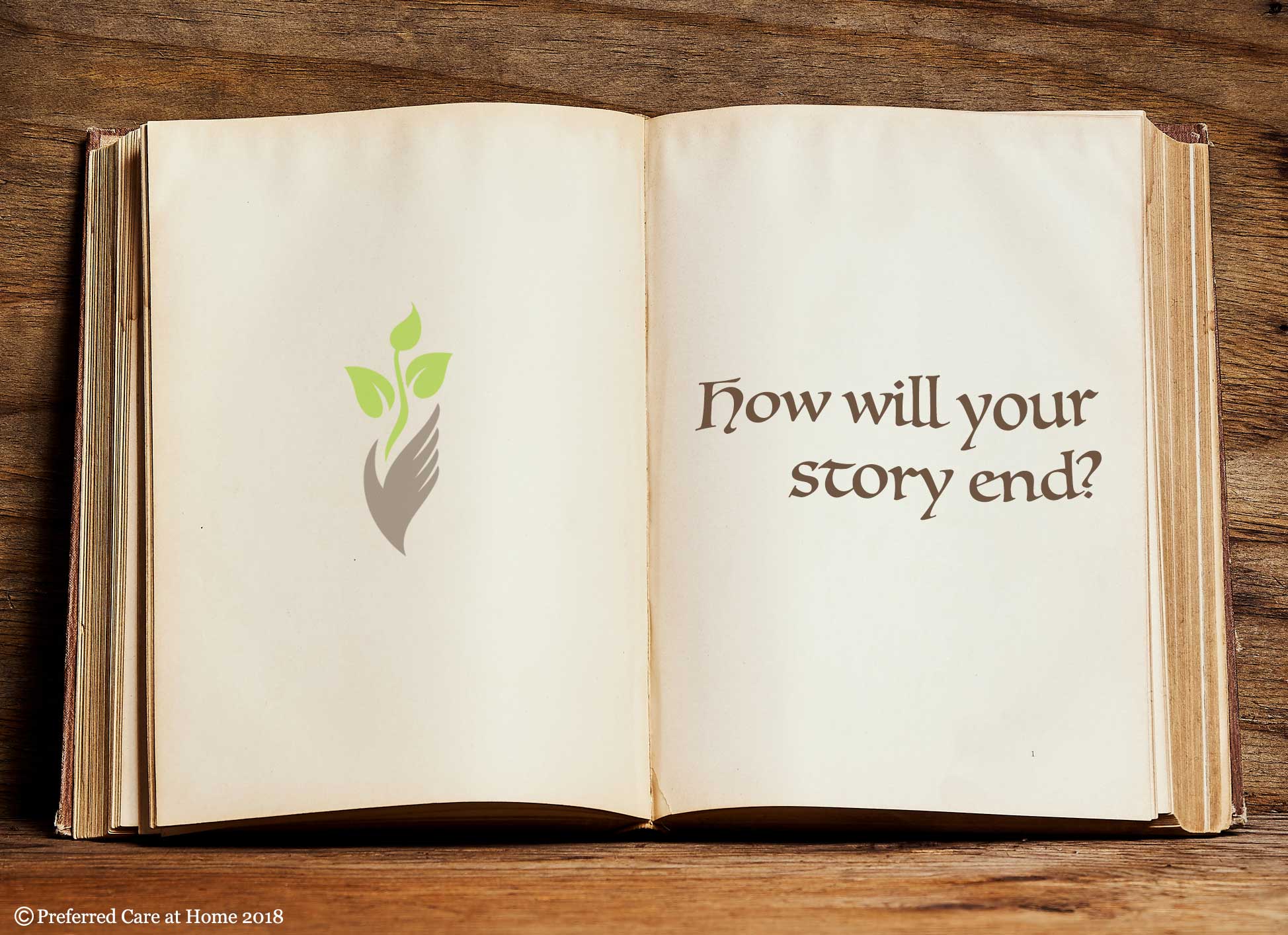 Greetings one and all…
As a writer, I love the process of crafting a story—from beginning to end. I enjoy the reflective, contemplative, creative, imaginative, and evocative aspects of writing. And, as the author of the story, I love controlling how the story ends. There are some endings that prove more difficult to envisage than others. For example, the story of life—my life. How will it end? An interesting and somewhat disconcerting question, eh?  To contemplate our ultimate demise is not something most of us relish unless forced by circumstances. However, having companioned family, friends, and clients to the conclusion of their respective stories, I have learned that contemplating the final chapter well in advance is wise indeed. In fact, such consideration may transform a potential tragedy into triumph.
Every year with the advent of Spring, I ponder diametrically opposed events in the story of life—birth and death. Spring is the long awaited season of birth in the aftermath of a cold and stark winter. I love witnessing the emergence of tulips, daffodils, and hyacinths in our gardens—a colorful beginning for another cycle of life. Glorious indeed! However, Spring also compels me to contemplate the end of life—to imagine how my story will conclude.
As you may know, National Healthcare Decision Day occurs in mid-April. This year, the "day" is actually a week—April 16-22, 2018. This is an opportunity to embrace the process of advance care planning: identify your preferences for medical care, discuss your wishes with those involved in your plan of care, and legally document your wishes. I know this is a daunting process for most of us. However, if we are to retain authorship of our life stories, our voices must be heard in the final chapter.
So, I want to suggest some fabulous resources for your consideration as you contemplate your story's end. I hope you find these books, videos, and websites educational, inspirational, and motivational:
Please share these resources with your family, friends, colleagues and clients. Every person has the opportunity as well as the responsibility to consider how his or her story will end. By so doing, the odds that the final chapter of your story reflects your ultimate wishes increase dramatically. A good thing indeed.        
I look forward to the ongoing conversation. If you have specific questions or concerns related to your caregiving experience, I would love to hear from you. Until the next posting, I wish you and yours countless blessings…jane  
© 2007-2020 Preferred Care at Home, a division of Help at Home Franchise Service, LLC. All Rights Reserved.
Services may vary depending on the licensing of each Preferred Care at Home Franchise location. Each location is individually owned and responsible for controlling and managing day-to-day business operations.