Preferred Care at Home of National Headquarters | 354 NE 1st Ave Delray Beach, Fl 33444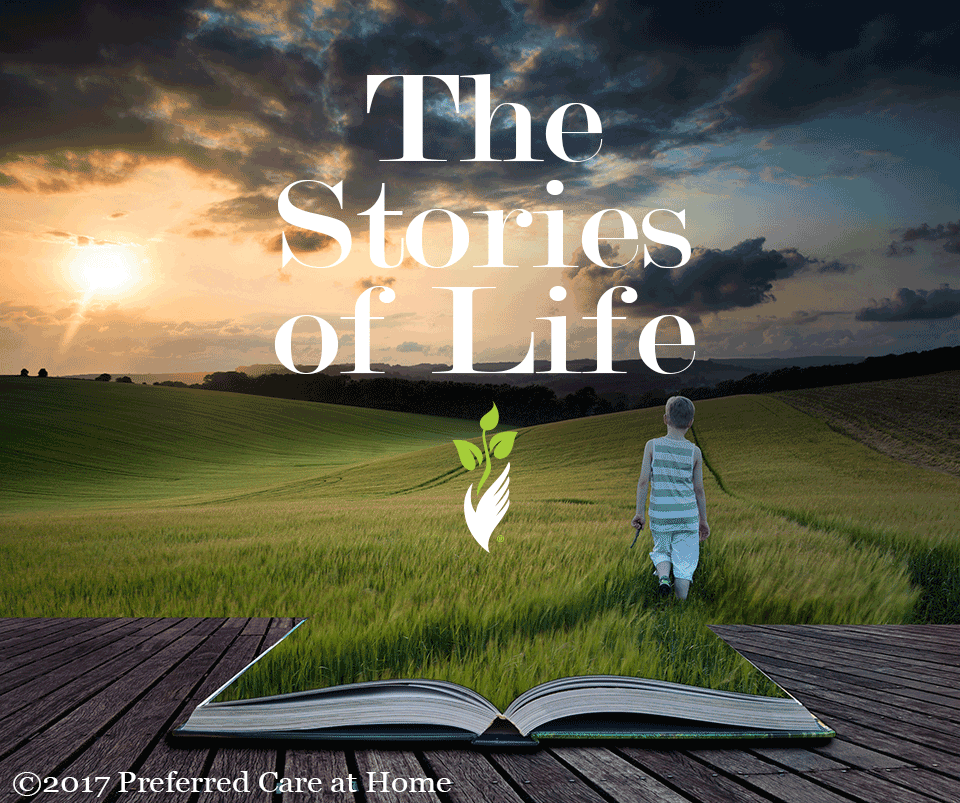 Greetings one and all…
It is another glorious day in the Mile High City—complete with a foot of snow in our backyard! Yep. Once again the local wisdom of waiting until after Mother's Day to plant spring flowers has been proven to be true. Granted, I failed to heed the advice of people much wiser than I having planted columbines last weekend. Oh well, live and learn! Today, the spring storm is history, and we are enjoying the brilliant sunshine and blue skies. It is absolutely gorgeous outside—a blanket of white glistening like countless diamonds. Amazing!
Yesterday in the midst of the snow storm, I presented a half-day workshop for hospice volunteers—an event designed to honor and to celebrate the care provided by volunteers throughout the Front Range. What an extraordinary gathering of compassionate souls. As I facilitated a discussion focused on the importance of meaning and storytelling, I witnessed some truly sacred moments. Through the process of sharing our stories of life with each other, connections were made, common ground discovered, and healing experienced. This only happens when people are willing to be vulnerable, honest, seen, and heard when in the presence of another person. Telling our story and listening to another's story imbues life with meaning and purpose—enriching the journey for all concerned.
When approaching the end of life, most people desire to reflect on the road traveled. In hospice, this is referred to as a life review. Looking back and pondering the good times and the bad seems a common reaction when confronted by the reality of mortality. As a hospice chaplain, I had the sacred honor of listening to the stories of those I served. The stories conveyed not only facts—who, what when, where, and how—but also the why. The why was predicated on the person's perspective and interpretation. Hence, the story revealed how the storyteller understood the experience—the meaning.
By listening to the stories of others, I realize that we all have an inherent need to discover the why of life. So, why in the world do we wait until the end of the road to seriously consider the why of our lives? What if we routinely conducted a life review in which we assessed where we have been, where we are, and where we are going? If a course correction is needed or desired, we can make the intentional decision to do so.  And by so doing, we live a more purpose-full and meaning-full life. Granted, living intentionally takes additional time, energy, and attention. However, I believe it is our responsibility as well as our opportunity to create a life that we love—a life filled with meaning, purpose, and promise. Those are the stories of life I love hearing and I love telling. How about you?   
I look forward to the ongoing conversation. If you have specific questions or concerns related to your caregiving experience, I would love to hear from you. Until the next posting, I wish you and yours countless blessings…jane  
© 2016-2019 Preferred Care at Home, a division of Help at Home Franchise Service, LLC. All Rights Reserved.
Services may vary depending on the licensing of each Preferred Care at Home Franchise location. Each location is individually owned and responsible for controlling and managing day-to-day business operations.