Preferred Care at Home of National Headquarters | 354 NE 1st Ave Delray Beach, Fl 33444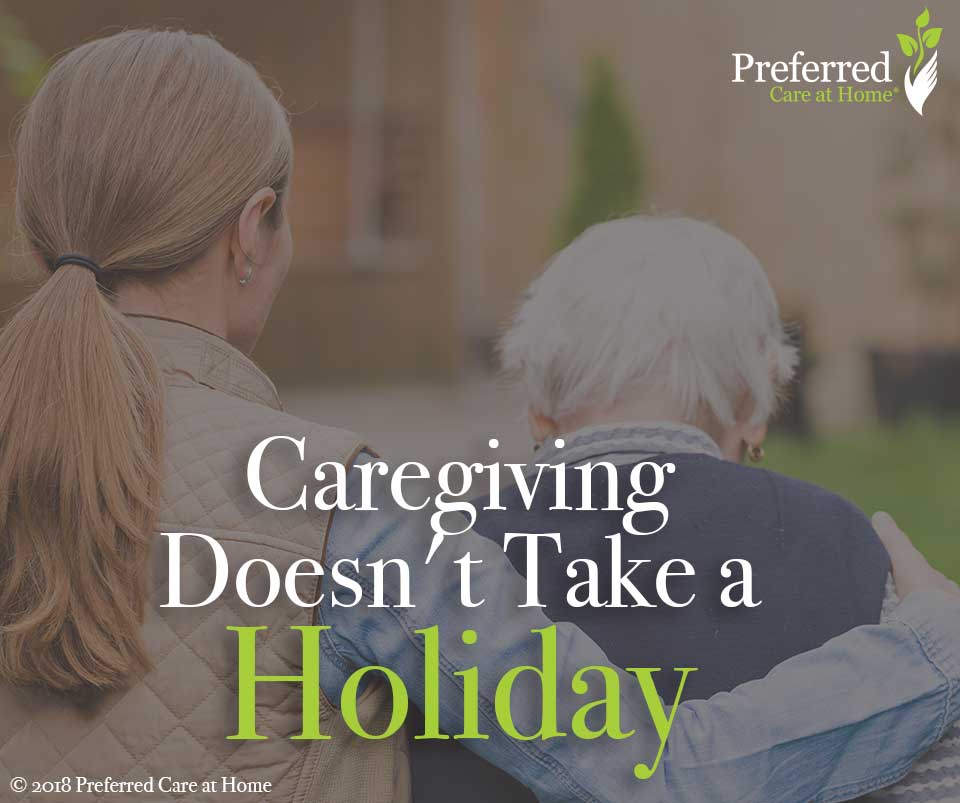 Greetings one and all…
Sitting at my desk this morning, I find it hard to believe that the holiday season has come to a close. The past four weeks sped by—a lovely mix of work and play. In the midst of winding down my business for the year, I enjoyed the annual traditions of the season—attending holiday parties, decorating the house, baking yummy treats, gathering with beloved friends, and creating a Christmas video and scavenger hunt for my family to enjoy on Christmas morning. I was also blessed by encouraging test results from a CT scan of my lungs conducted a week before Christmas—a scan conducted to ensure that my recovery from pericarditis is on track. Needless to say, the "thumbs up" from my doctors was THE best gift of the season!
My sense of relief and joy regarding my improving health is in stark contrast to that of far too many people this season. And I am mindful of that disparity. I have several neighbors who are currently confronting the many challenges posed by serious, progressive illness. On Christmas Day, I listened to the hopes, fears, and frustrations of a gentleman who is caring for his wife—24/7. My heart went out to this man who obviously adores his wife and who is doing every thing in his power to care for her. Due to the nature of care required, he is exhausted—physically, mentally, emotionally, and spiritually. As we chatted on my front porch, it mattered not that it was Christmas Day. Caregiving doesn't take a holiday. His reality – and that of his wife – is the all-consuming journey of caregiving—not Christmas.
A few days later when taking my daily walk, I bumped into some other neighbors who have been dealing with serious medical issues throughout the year. The chance encounter afforded the opportunity for an update on the current state of affairs. I was surprised to learn that a few days prior to Christmas the wife developed a serious infection which prompted a trip to the ER and subsequent hospital admission. Thankfully, things are improving. But their story reminded me once again that caregiving doesn't take a holiday. The medical issues persist and challenge both caregiver and care receiver regardless of the date.
The recent conversations with my neighbors profoundly affected me. Perhaps it is because of the stark contrast between the holiday season and their dire circumstances. Or, maybe I am feeling a bit guilty. I am blessed with improving health and a prognosis for a full recovery. My neighbors are not as fortunate. Hence, my thoughts and prayers focus on my neighbors numerous times throughout the day.
In the days and weeks to come, I will be more mindful that caregiving doesn't take a holiday. Whether it be Christmas, Hanukah, New Year's, Valentine's Day, a long weekend, or a summer vacation. The journey of caregiving continues uninterrupted. Consequently, I need to be more attentive to my neighbors throughout the year. Checking in periodically. Expressing my concern. Letting them know that I care. Reminding them that they are not alone. I can't change the reality of their situation. But I can offer to be a caring, compassionate companion. As my mom would say, "That's what neighbors do." Seems like a worthy New Year's resolution. Care to join me?
I look forward to the ongoing conversation. If you have specific questions or concerns related to your caregiving experience, I would love to hear from you. Until the next posting, I wish you and yours countless blessings…jane  
© 2007-2020 Preferred Care at Home, a division of Help at Home Franchise Service, LLC. All Rights Reserved.
Services may vary depending on the licensing of each Preferred Care at Home Franchise location. Each location is individually owned and responsible for controlling and managing day-to-day business operations.