Preferred Care at Home of National Headquarters | 354 NE 1st Ave Delray Beach, Fl 33444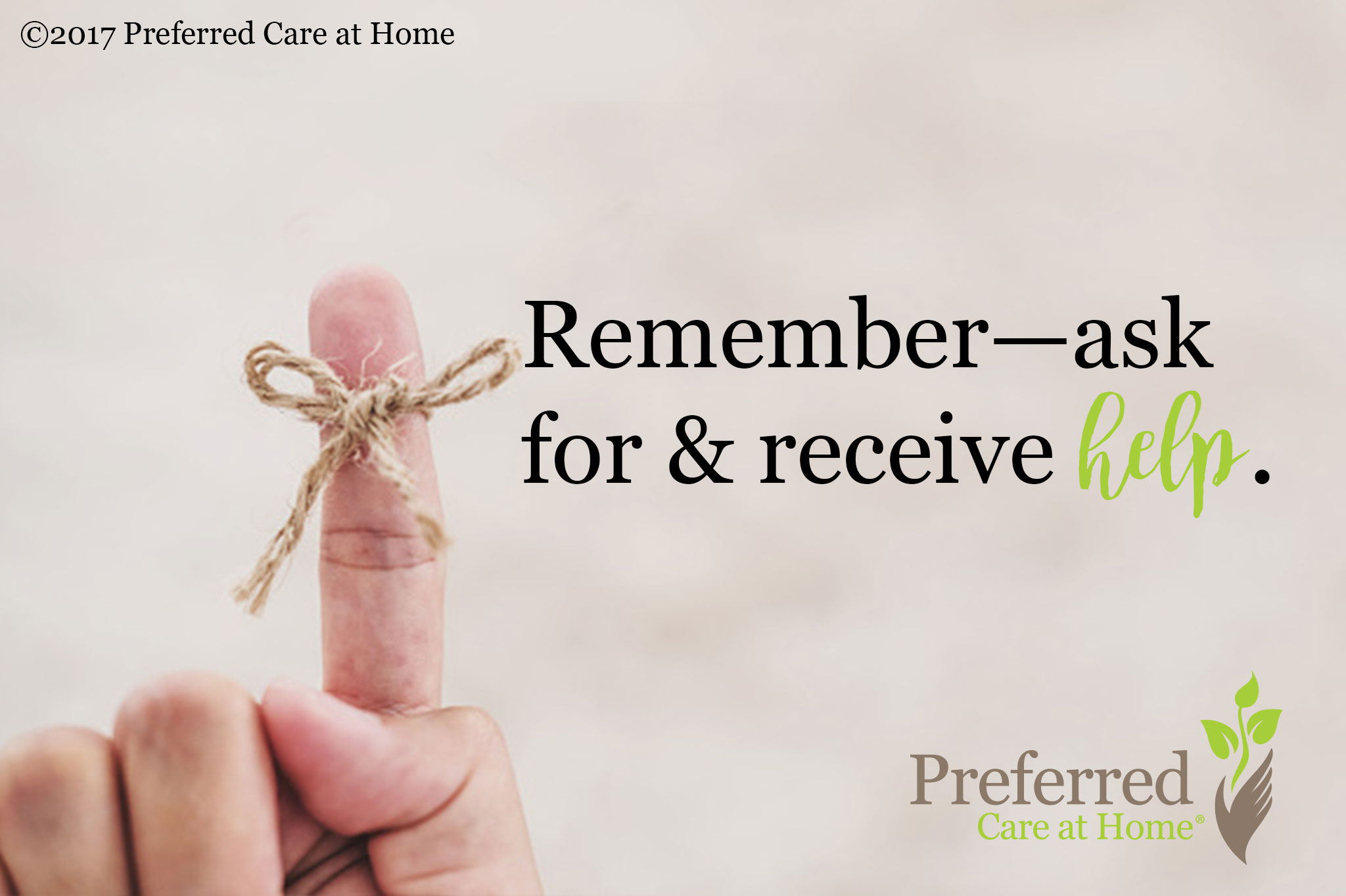 Greetings one and all…
It's hard to believe that Thanksgiving has come and gone! I hope you and yours enjoyed many blessings over the long holiday weekend. Although busy from start to finish, I found time to reflect on that which I am most thankful for in my life—family, friends, faith, good health, and a purpose-full life. This fall has been amazingly busy with numerous events and conferences—all of which afforded me the opportunity to meet incredible caregivers and to benefit from their hard-earned wisdom.
I participated in the annual educational symposium offered by the Alzheimer's Association in Denver a few weeks ago. Listening to the various speakers as well as chatting with family caregivers in attendance, I realized once again why caring for a person with Alzheimer's disease is such a challenging experience for caregivers.  Because of the intensity of care and the extended duration of care required, family caregivers often compromise their own health and emotional well-being in the process of caring for a family member or friend. Both personal and professional caregivers offered insightful approaches to care and beneficial reminders to those confronted by the many challenges posed by progressive types of dementia—reminders that I would like to share with you:
Remember—ask for and receive help.

Caring for a loved one with dementia is known to be incredibly difficult. Don't expect to do it perfectly or to be the sole provider of care. You will need help—personal as well as professional caregivers.

Remember—respite is mandatory if you are to be well and care well.

Realize that patience is a virtue—often in short supply when you are physically exhausted and emotionally stressed. Don't berate yourself for being short tempered occasionally. Instead, practice good self care and routinely take a break.

Remember—realistic expectations of other people will serve you well.

By understanding those involved in the journey of caregiving (family members and friends), you can realistically assess what is possible as well as probable. Perfection is not the goal. Sometimes the mere presence of another person is enough.

Remember—knowledge is power.

Consult with medical professionals, dementia experts, and other families who have experience with progressive types of dementia. Understanding how the journey is likely to unfold, you can be proactive in planning for the increasing requirements of care.

Remember—some promises may be impossible (as well as unwise) to keep.

Family caregivers often feel compelled to promise that transitioning to a care facility will never be an option. If and when a transition is mandated, family caregivers then feel guilty for failing to honor their initial promise. Guilt serves no one well. Instead, discover the courage to make the best decision predicated on the specifics of the situation.

Remember—a progressive illness prompts incremental losses.

Consequently, as a caregiver, you will grieve throughout the caregiving journey. Since grieving is physically and emotionally exhausting, it's important to recognize the source of your exhaustion.

Remember—a sense of humor serves you well!

Humor is one of the best methods of coping with difficult situations. You are not laughing "at" the situation. Instead, you are laughing despite the situation. Laughter allows us to blow off some steam and thus gain a different perspective. Sometimes, you just gotta laugh!

Remember—caring for another person is one of the hardest things you will ever do in this life. And it may prove to be one of the most sacred experiences of your life.

When you are knee-deep in the trenches of caregiving, it's easy to recognize the difficulties of care. Sometimes it takes a bit of time (actually, a lot of time!) to recognize the ultimate blessings of caring for family members and friends.
I hope you find these reminders to be beneficial—or at least thought provoking. Personally, I find the best way to expand my appreciation and knowledge of life is by listening to the stories of others—the lived experience. The reminders I shared today were derived from the experiences of compassionate and courageous caregivers very much like YOU. So, I deem these reminders to be invaluable. I hope you do as well.
I look forward to the ongoing conversation. If you have specific questions or concerns related to your caregiving experience, I would love to hear from you. Until the next posting, I wish you and yours countless blessings…jane  
© 2007-2020 Preferred Care at Home, a division of Help at Home Franchise Service, LLC. All Rights Reserved.
Services may vary depending on the licensing of each Preferred Care at Home Franchise location. Each location is individually owned and responsible for controlling and managing day-to-day business operations.