Preferred Care at Home of National Headquarters | 354 NE 1st Ave Delray Beach, Fl 33444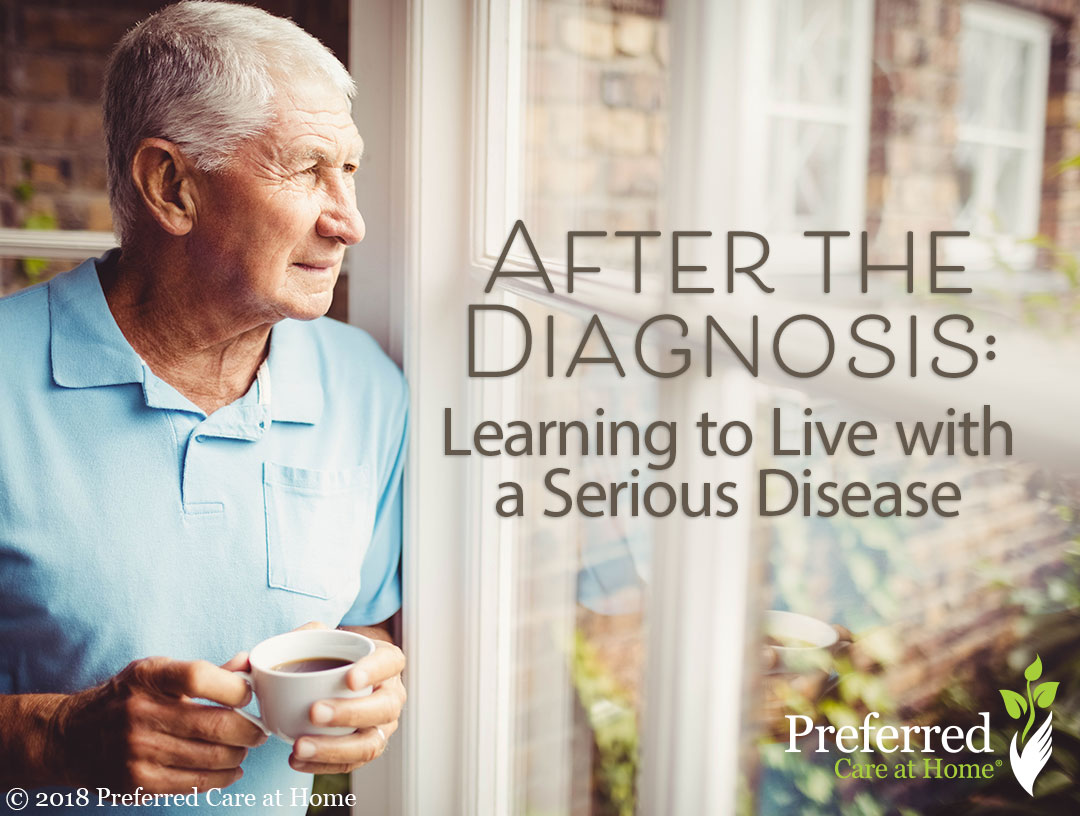 Greetings one and all…
It is a lazy afternoon in Denver. Although there are countless things I should be doing, I am opting to take a little break in the action and chat with you. I have a few things on my mind and in my heart that I need to process. Yesterday, I played golf with a dear friend—a summer ritual that feeds my mind, body, and spirit. After the round of golf, we adjourned to the clubhouse to enjoy food, drink, and a lively conversation. We typically chat about everything under the sun; yesterday was no exception.  
With the upcoming fall season of conferences and workshops, I decided to test drive  an idea for a new program with my friend. Since she is also an educator with a background in hospice and palliative care, I trust her honest assessment and welcome her insightful commentary. It's always a good idea to assess the merits of a new project. What seems intriguing to me may be of little importance to others. So, I was eager to conduct a pulse check on my new endeavor—After the Diagnosis: Learning to Live with a Serious Disease.  
The premise of my new project is apparent yet profoundly important. In the aftermath of the diagnosis of a serious disease, we often feel dazed, confused, and afraid. Based upon the specifics of the diagnosis and situation, we confront the challenge, consider the options, and make the necessary decisions. Fundamental to how we move through the process is our attitude toward the disease. How so? Our attitude determines the medical care sought and accepted. Defeated? Determined? Combative? Curious? Accepting? Denying? Our attitude determines how we deal with disease. Furthermore, how we speak of the disease reveals our attitude. Consider the following statements and the attitudes reflected:
I will fight this disease with everything I have! (Combative)

I choose to enjoy the time I have left. (Accepting)

How will this disease progress? (Curious)

I'm fine. No need to worry. (Denial)

What are my medical options? (Curious and Determined)

The treatments didn't work. I lost the battle. (Defeated)
Which attitude serves us best? Well, the reality is that we will bounce around from one attitude to another depending on the specifics of the situation. Our attitude evolves as the journey unfolds. Our immediate reaction after a diagnosis may be to seek aggressive treatments to defeat disease. We FIGHT! However, our resolve to battle may wane in the aftermath of countless medical interventions that exacerbate the suffering. Instead of fighting, we then focus on managing the symptoms and pain. We learn to live with the disease. Ultimately, if the disease proves to be terminal, we may choose to embrace the reality of our mortality. We accept our finitude—making the most of every moment.
We must also recognize that everyone deals with disease differently. So, don't be surprised when family members disagree on the preferred plan of care. The disagreement usually emanates from different attitudes and different objectives. One wants to fight. Another feels defeated and hopeless. And another chooses to focus on quality of life, not quantity. When this situation arises, resist the temptation to convince or to coerce others that your attitude is best by blaming and shaming others. Comments such as "Mom is giving up" or "Dad won't face reality" generate contention that creates a wedge between family members. Instead, first seek to understand the attitude of others. Once done, then seek to be understood. By so doing, common ground emerges upon which you and yours will continue to learn how to live with a serious disease—one step at a time.      
I look forward to the ongoing conversation. If you have specific questions or concerns related to your caregiving experience, I would love to hear from you. Until the next posting, I wish you and yours countless blessings…jane  
© 2007-2020 Preferred Care at Home, a division of Help at Home Franchise Service, LLC. All Rights Reserved.
Services may vary depending on the licensing of each Preferred Care at Home Franchise location. Each location is individually owned and responsible for controlling and managing day-to-day business operations.