Preferred Care at Home of National Headquarters | 354 NE 1st Ave Delray Beach, Fl 33444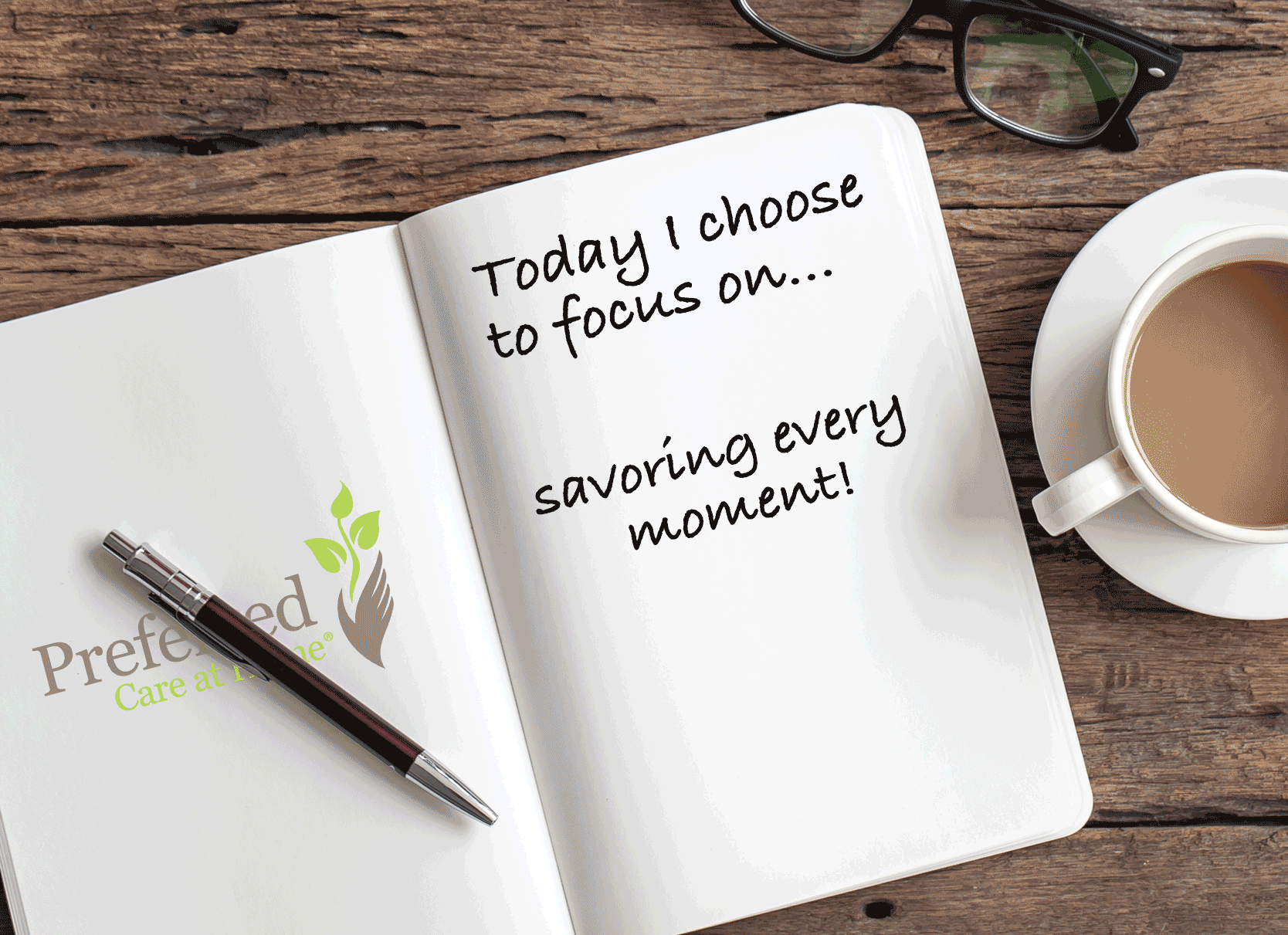 Greetings one and all…
I hope you and yours are enjoying a glorious day. I am savoring the sunshine and blue skies of a Colorado spring morning. Just what I need today as I deal with a recurrence of pericarditis. As you may recall, last summer I landed in ICU due to complications associated with acute pericarditis—referred to as pneumonia of the heart. My pericardium—the sac in which the heart resides—became inflamed thus causing severe pain as well as shortness of breath. The recovery process has been slow but steady—until last week when I experienced similar symptoms to last summer. My first reaction was, "Here we go again!" Perhaps you have experienced a similar situation. Just when you think things are getting back on track, the wheels start to wobble and threaten to fall off!
These are the moments in which I have to remind myself that I can't control everything that happens in my life. However, I do have control of how I choose to respond to this surprising—and concerning—development. My response will have a direct impact on how I deal with this unexpected detour. My attitude overall will influence my physical, emotional, and spiritual well-being. And how I choose to move through this rough patch will certainly affect my family and friends. This is not all about me! My recurrence impacts everyone who knows and loves me. This is a personal challenge as well as a communal challenge. So, I need to be mindful regarding my reaction.
Thankfully, pericarditis is a treatable condition. Yes, there are some rare complications that can arise—one of which I experienced last summer. However, most people recover in a matter of weeks. So, I am praying that my recurrence will be "ordinary" in nature with a shorter recovery period than last year. Time will tell. Regardless, this time around I know what to expect. Consequently, I am not looking forward to this repeat performance! However, I intend to use this setback as a motivating moment in life—a catalyst for contemplation and reflection. So, today I choose to focus on the following things:
This is not what I had planned, but it is my reality. Deal with it—graciously if possible!

There are no guarantees in life. Therefore, savor EVERY moment.

Take one step at a time. Resist the temptation to worry.

Know what is within my control and what is not.

Be grateful every day for something or someone.

Seek to serve in meaningful ways every day. Invest myself in others.
Today, I realize that my recurrence poses challenges while affording life-giving opportunities as well. As if often the case, the unexpected and painful moments in my life bring me back to the basics—the basics of my day-to-day existence. What are my priorities in life? Who are my priorities in life? Where and how do I choose to invest my time, my talents, and my treasures? Although I have NO desire to confront the challenges of pericarditis again, perhaps I can use this time to buff up the basics in my life. A worthwhile endeavor indeed. So, why don't you join me? No need to wait for a "here we go again" moment to reflect on the basics of your life. A little spit and polish of the basics today prepares us for the challenges of tomorrow. No time like the present.
I look forward to the ongoing conversation. If you have specific questions or concerns related to your caregiving experience, I would love to hear from you. Until the next posting, I wish you and yours countless blessings…jane  
© 2007-2020 Preferred Care at Home, a division of Help at Home Franchise Service, LLC. All Rights Reserved.
Services may vary depending on the licensing of each Preferred Care at Home Franchise location. Each location is individually owned and responsible for controlling and managing day-to-day business operations.