Preferred Care at Home of National Headquarters | 354 NE 1st Ave Delray Beach, Fl 33444
Blog Archive
According to the American Heart Association, it is estimated that over 40 million adults over the age of 60 have heart-health disease. And it continues to be one of the leading causes of death among the elderly. These facts probably aren't shocking to you, as you have likely already heard something similar more than once....
Read more
"What is fundamentally beautiful is compassion for yourself and for those around you. That kind of beauty enflames the heart and enchants the soul." This quote comes from the end of a speech given by Best Supporting Actress Oscar winner Lupita Nyong'o for her role in 12 Years a Slave. Before she received her Oscar,...
Read more
It's hard to go anywhere the month of February without realizing that Valentine's Day is just over a week away with heart-shaped candy filling the grocery aisles and red and pink decorating most stores. But, much more importantly than decorated storefronts, February is American Heart Month. Cardiovascular Disease is the number one killer in the...
Read more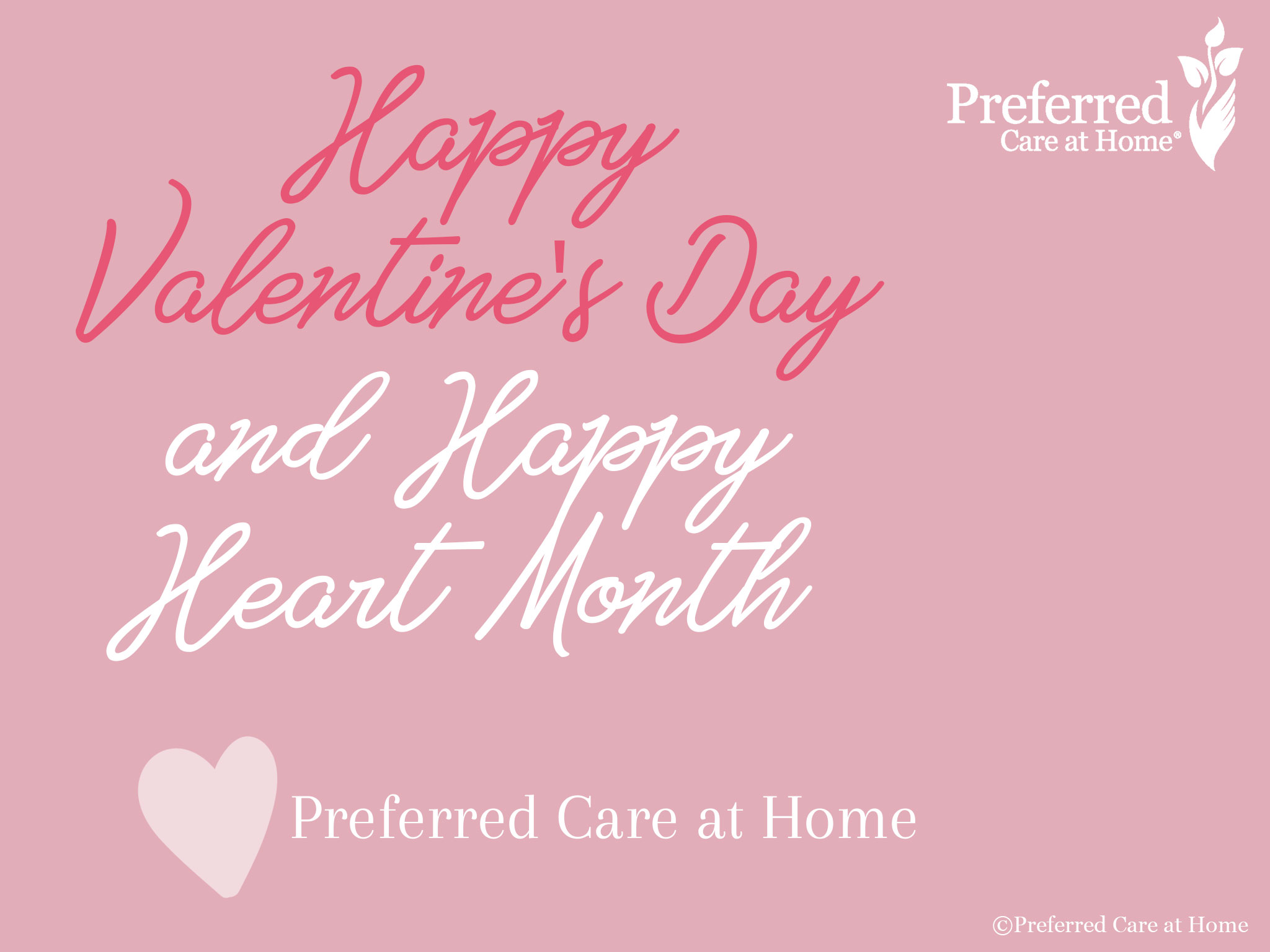 Did you know that February is the month dedicated to focusing on your heart health? This time each year, the American Heart Association works to raise awareness about heart disease, since it is currently responsible for 1 in 4 deaths in the United...
Read more
© 2007-2020 Preferred Care at Home, a division of Help at Home Franchise Service, LLC. All Rights Reserved.
Services may vary depending on the licensing of each Preferred Care at Home Franchise location. Each location is individually owned and responsible for controlling and managing day-to-day business operations.