Preferred Care at Home of National Headquarters | 354 NE 1st Ave Delray Beach, Fl 33444
Blog Archive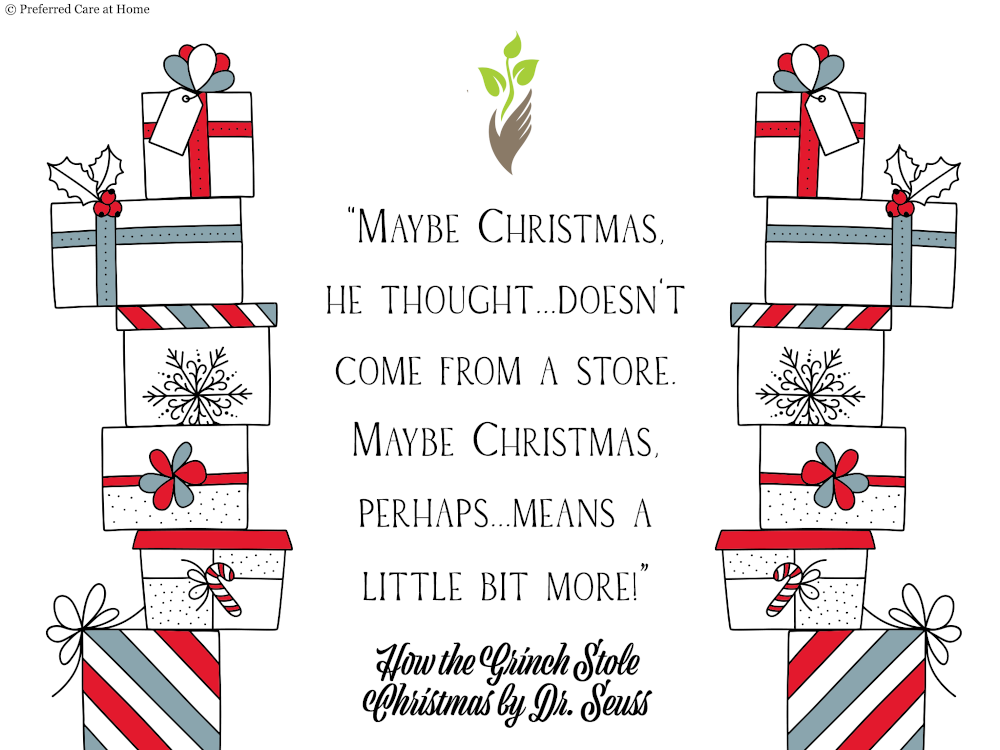 "He puzzled and puzzled till his puzzler was sore. Then the Grinch thought of something he hadn't before. Maybe Christmas, he thought…doesn't come from a store. Maybe Christmas, perhaps…means a little bit more!" – How the Grinch Stole Christmas by Dr. Seuss For many, Christmas highlights loss experienced in this difficult year–loss of friends or...
Read more
Loved ones with Alzheimer's need family and friends more than ever for guiding and grounding their...
Read more
The holidays can be a lonely and difficult time for seniors. Instead of merriment and joy, many seniors experience loneliness and sadness during the holiday season. A time of year dedicated to family and traditions can be a reminder of the loss that many of us have experienced: loss of loved ones, loss of health,...
Read more
© 2007-2020 Preferred Care at Home, a division of Help at Home Franchise Service, LLC. All Rights Reserved.
Services may vary depending on the licensing of each Preferred Care at Home Franchise location. Each location is individually owned and responsible for controlling and managing day-to-day business operations.