Preferred Care at Home of National Headquarters | 354 NE 1st Ave Delray Beach, Fl 33444
Blog Archive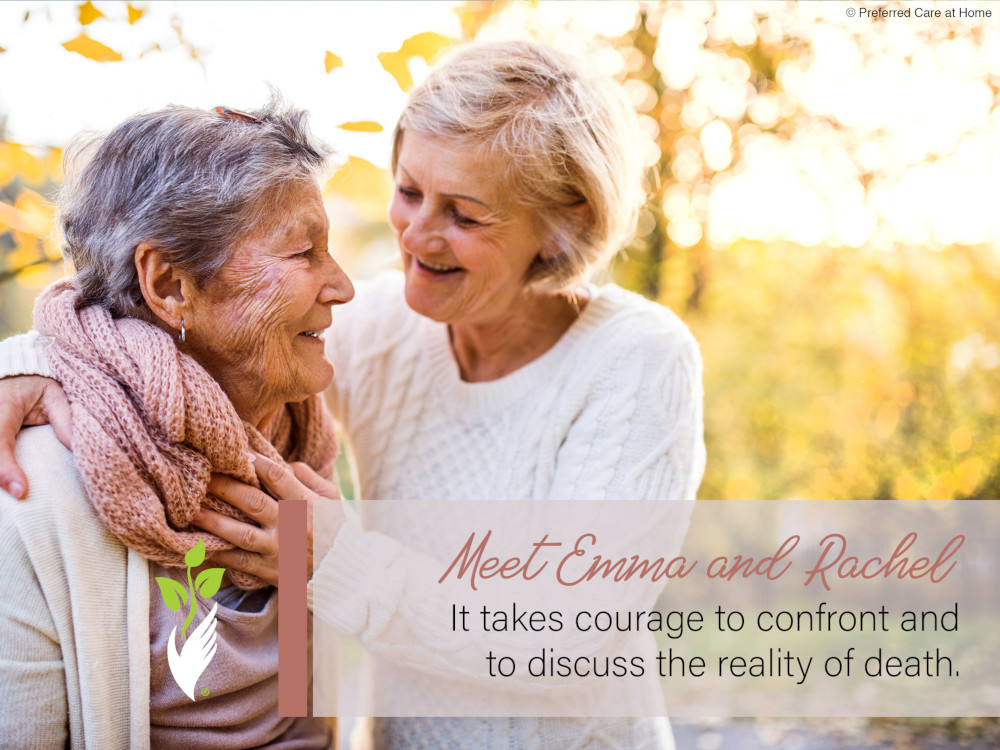 Greetings one and all… At a recent program, I witnessed the remarkable courage of a mother and daughter who are dealing with a rare neurological disorder. I met Emma and Rachel a few years ago when they attended one of my presentations. Emma, the mother, had been recently diagnosed. Rachel, the daughter, is serving as...
Read more
Greetings one and all… Over the past few weeks, I have once again been reminded of the human need and desire for meaningful relationships. Whether reading a book, chatting with friends, or presenting programs, I hear the message loud and clear—"We need each other in the good times and the bad." So, who you gonna...
Read more
A few months ago, I sensed the growing urge to clear the decks in my home. Although I am not a neat freak, needless clutter tends to annoy me. Plus, as I get older, I have a growing desire to lighten the load—a sentiment shared by many of my friends as well. If and when...
Read more
© 2007-2020 Preferred Care at Home, a division of Help at Home Franchise Service, LLC. All Rights Reserved.
Services may vary depending on the licensing of each Preferred Care at Home Franchise location. Each location is individually owned and responsible for controlling and managing day-to-day business operations.