Preferred Care at Home of National Headquarters | 354 NE 1st Ave Delray Beach, Fl 33444
Blog Archive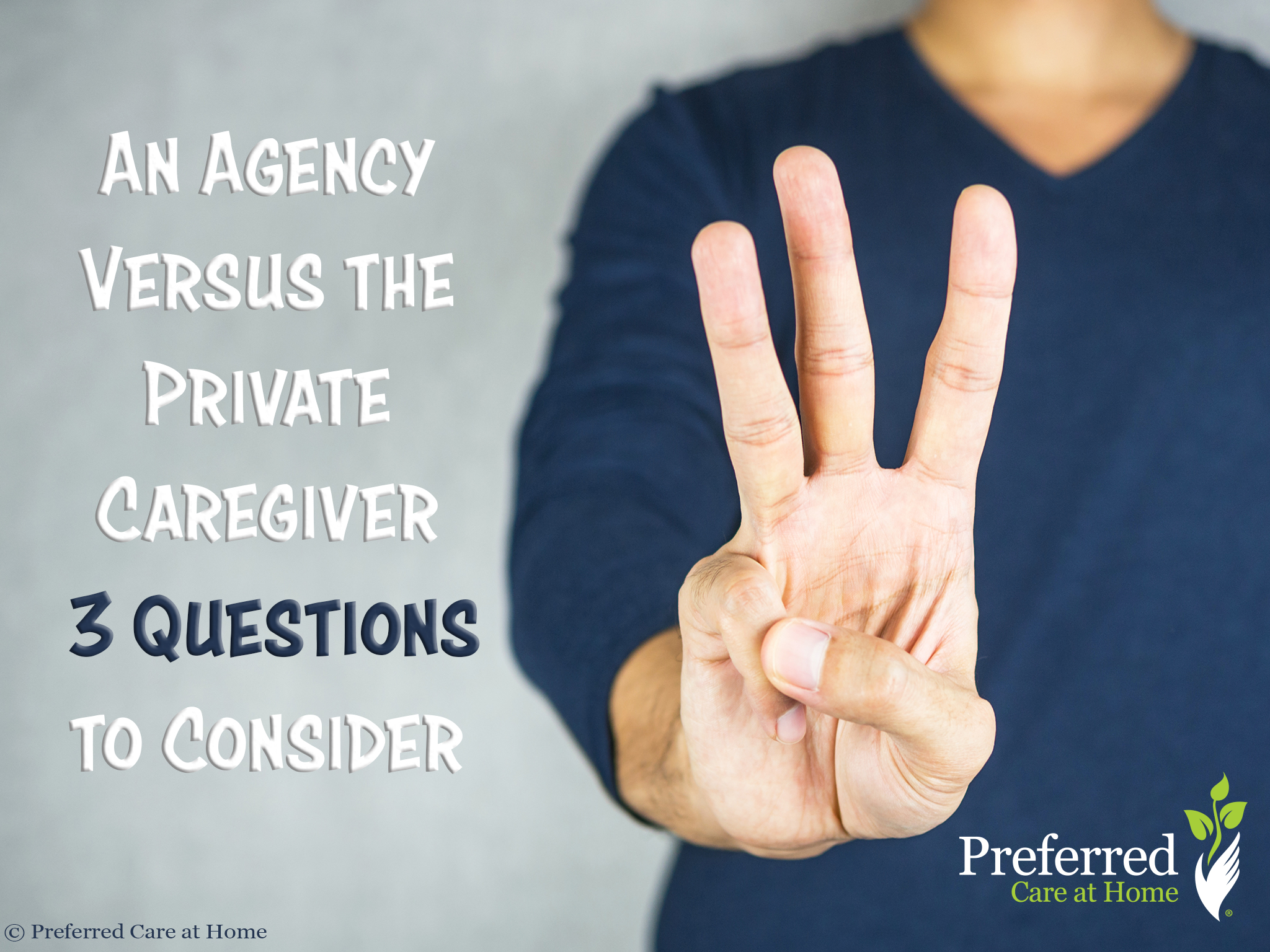 Should you choose an agency to provide care for your loved one? Or, should you hire a private caregiver? It is an overwhelming task to find the right private caregiver or home care agency. Safety, quality care, and peace of mind are the most important considerations when it comes to the care of your loved...
Read more
"Do not hang up, this is an urgent call." How many times have you have heard some version of this phone greeting in the last year alone? More importantly, how many of those came in a pre-recorded, robocall? In recent years, robocalls –those pre-recorded messages delivered by a computerized auto-dialer – have been front and...
Read more
Greetings one and all… Regardless of where you live, it has been a rather stormy Spring season—to say the very least! Whether watching the television or logging into the internet, I read headlines about the recent tornadoes in the mid-west, the historic flooding in Oklahoma and other states, and the dire predictions of massive flooding...
Read more
© 2007-2020 Preferred Care at Home, a division of Help at Home Franchise Service, LLC. All Rights Reserved.
Services may vary depending on the licensing of each Preferred Care at Home Franchise location. Each location is individually owned and responsible for controlling and managing day-to-day business operations.