Preferred Care at Home of National Headquarters | 354 NE 1st Ave Delray Beach, Fl 33444
Blog Archive
There is no magical age at which we feel fully prepared to care for another...
Read more
I've got some good news and some bad news. Bad news first? It's still...
Read more
"If we assume "the right" plan of care will emerge from the dense fog of health care options, we will likely become victims of the system. I don't know about you, but that likelihood makes me incredibly...
Read more
Time will take you through January, make sure your goals make it with...
Read more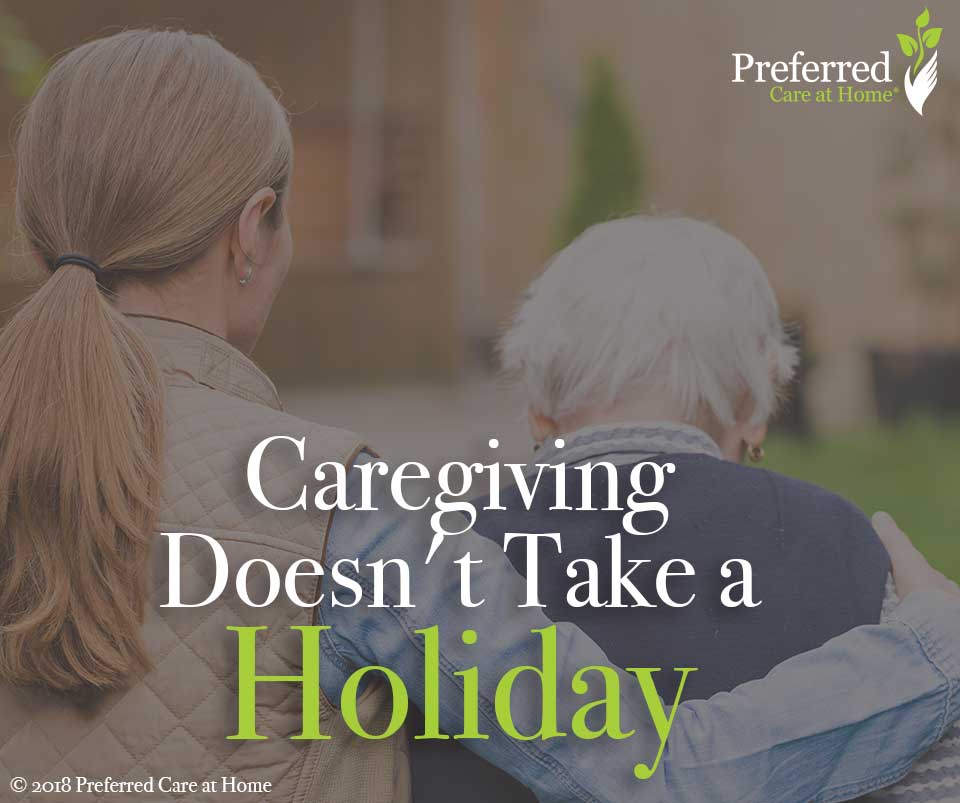 "Whether it be Christmas, Hanukah, New Year's, Valentine's Day, a long weekend, or a summer vacation. The journey of caregiving continues...
Read more
© 2007-2020 Preferred Care at Home, a division of Help at Home Franchise Service, LLC. All Rights Reserved.
Services may vary depending on the licensing of each Preferred Care at Home Franchise location. Each location is individually owned and responsible for controlling and managing day-to-day business operations.