Preferred Care at Home of National Headquarters | 354 NE 1st Ave Delray Beach, Fl 33444
Blog Archive
"My hope for you this Christmas, is in the middle of a less than perfect day, you experience love, peace, and joy....
Read more
Holidays prompt us to remember holidays past while anticipating the holiday present. Depending on your situation, the contrast between past and present can trigger a flood of emotions—some sweet and some bitter. For most of us, the holidays are a mix of both....
Read more
As we approach the end of December and the beginning of the Christmas and holiday season, a time when families get to share the past and create moments in the present, we should think and talk more about things that are worthy of preservation, such as the thoughts, wishes, and choices of our loved...
Read more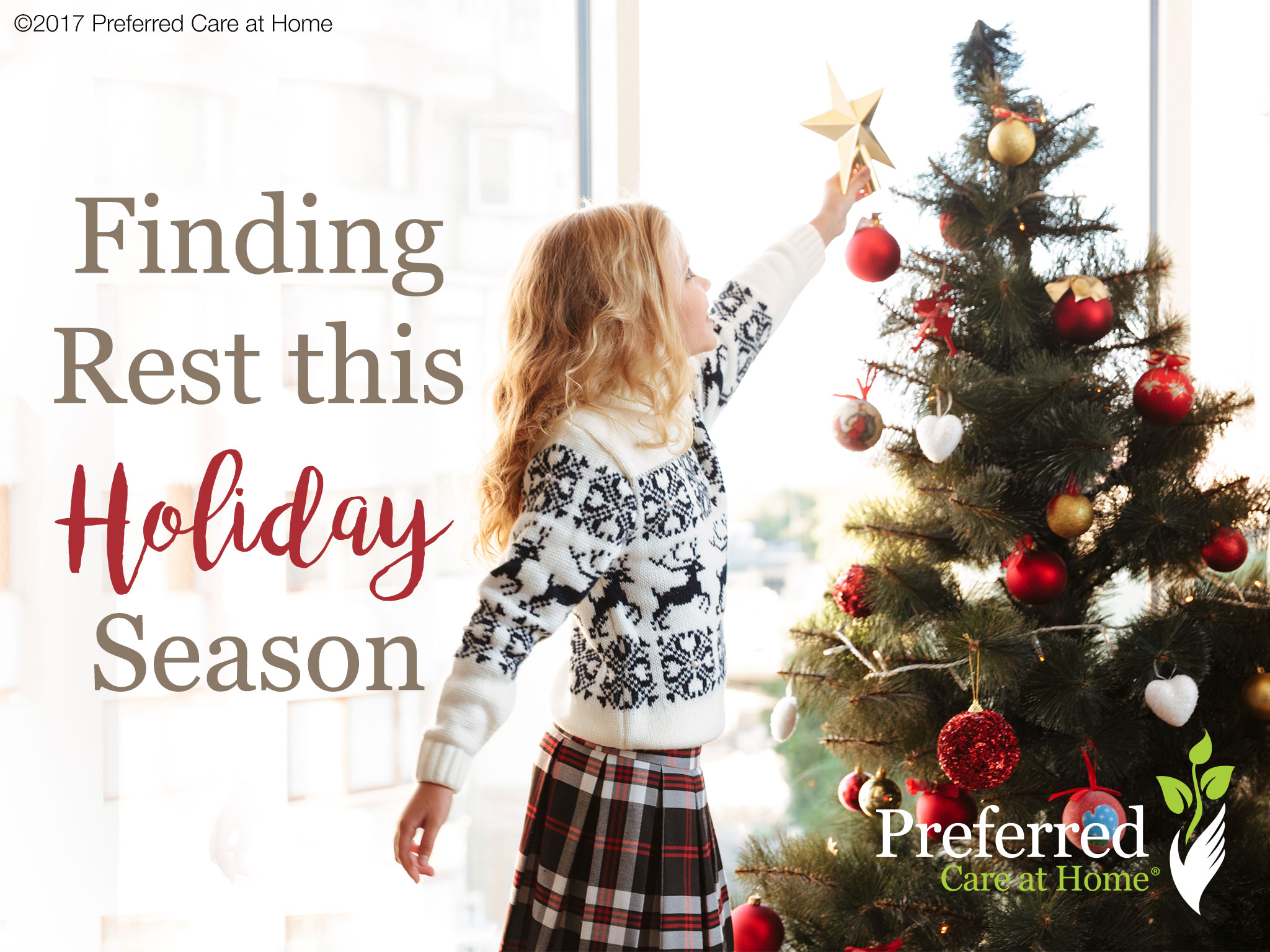 "What is it? What is it?" My daughter asks excitedly. A small package wrapped in glittery gold paper sits on the table. She climbs onto her chair and eagerly unwraps the gift. She gasps with delight as only a three year old...
Read more
© 2007-2020 Preferred Care at Home, a division of Help at Home Franchise Service, LLC. All Rights Reserved.
Services may vary depending on the licensing of each Preferred Care at Home Franchise location. Each location is individually owned and responsible for controlling and managing day-to-day business operations.