Preferred Care at Home of National Headquarters | 354 NE 1st Ave Delray Beach, Fl 33444
Blog Archive
"Several weeks ago, a dear friend landed in the hospital due to complications associated with...
Read more
Abuse, exploitation, and undue influence can happen to anyone… Continue reading to learn more about undue...
Read more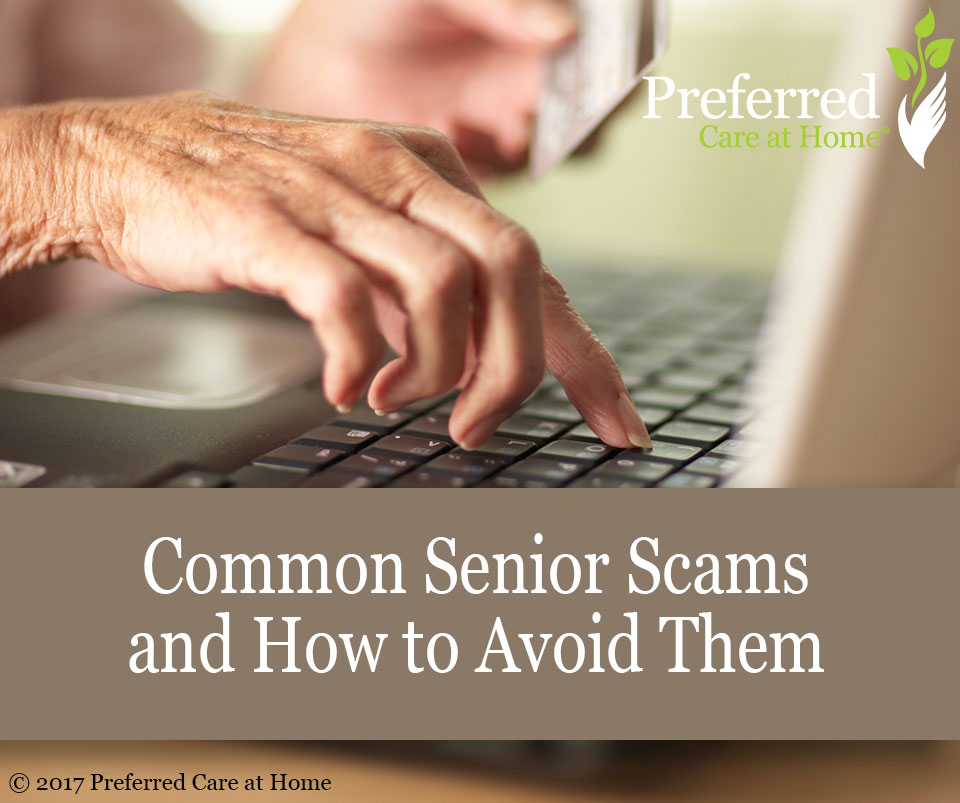 "Seniors are often the target of a scam due to the likelihood of financial reserves (savings, retirement, house, etc.) and the potential presence of vulnerabilities such as cognitive impairments, isolation, and...
Read more
"Learning how to age well begins with unlearning antiquated life...
Read more
© 2007-2020 Preferred Care at Home, a division of Help at Home Franchise Service, LLC. All Rights Reserved.
Services may vary depending on the licensing of each Preferred Care at Home Franchise location. Each location is individually owned and responsible for controlling and managing day-to-day business operations.