Preferred Care at Home of National Headquarters | 354 NE 1st Ave Delray Beach, Fl 33444
Blog Archive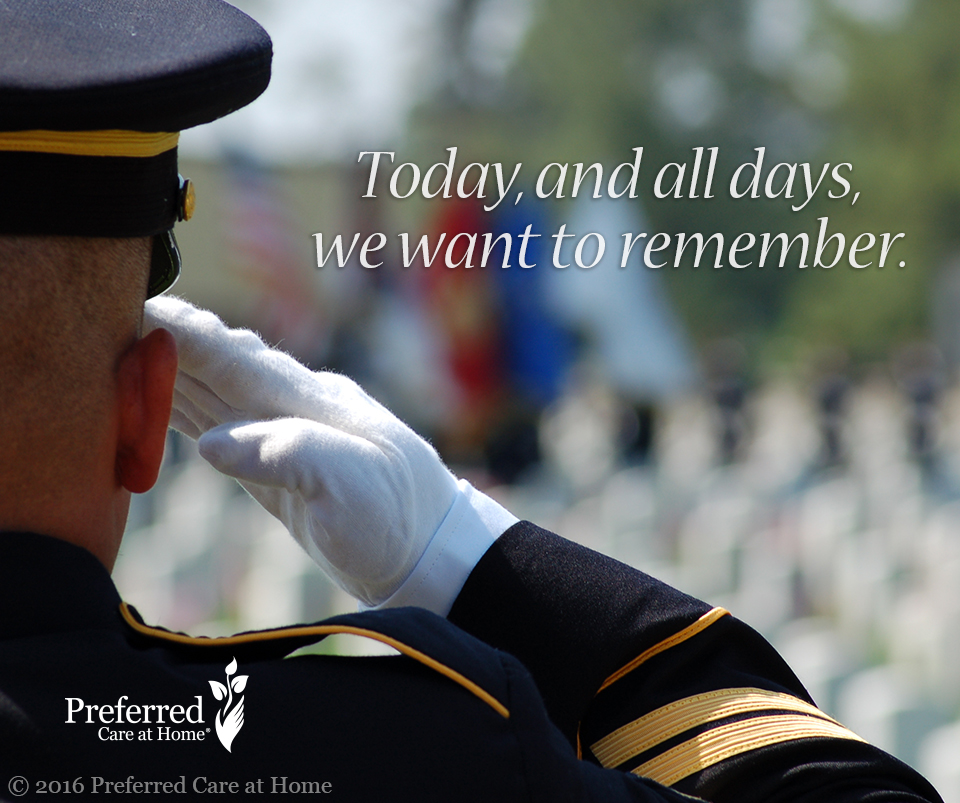 There are many who never forget. They remember every day, perhaps every moment of every day, the loss and the sacrifice. They wake up and experience the missing piece, the loved one who is no longer waking up beside them or the son or daughter who will never grow old. They don't need Memorial Day,...
Read more
Memorial Day is this coming weekend, the unofficial kick-off to summer. It's the first of the summer cookouts and family and friend gatherings. It can be a wonderful opportunity for your senior loved one to get out of the house and socialize. But, it is important for caregivers to understand the necessity of being well...
Read more
In 2014, Americans were written a total of 4.33 billion prescriptions per Mayo Clinic statistics. They also report that the average American is written more than 13 prescriptions a year. The World Health Organization has found that this number of prescriptions is over nine times the level of prescriptions written in western Europe, which is...
Read more
Greetings one and all! Here's a news flash—it is NOT snowing in Denver today! I have officially traded in my snow shovel for a lawn mower. Since Mother's Day has come and gone, I feel confident in that trade (a "rule of thumb" in the Denver area). Trees are leafing out. Bulbs are blooming. People...
Read more
Greetings one and all! It has been a rather crazy week in my corner of the world. So, I am quite thankful to have a few minutes to relax, sip some coffee, watch the snow fall, and chat with you. Please, find a cozy spot in your world and enjoy a brief "time out" with...
Read more
Happy Mother's Day! Mother's Day is a special day. A day set aside to recognize the woman who loves deeply and protects fiercely. The woman who has sacrificed much for the benefit of another. Now that I am a mom I realize the depth of love a mother can have for her child; love so...
Read more
Last week was our Preferred Care at Home annual conference where owners from across the nation gather to learn, grow, and encourage one another. It is one of my favorite times of the year, and serves as a great reminder of how driven and passionate Preferred Care at Home owners are in their quest to...
Read more
Greetings one and all! I hope you are doing well and loving life in your corner of the world. In Denver, we are preparing for what could be a massive Spring snowstorm. So, before I pull out the snow shovel and fire up the snowblower one more time, let's take a break and chat about...
Read more
© 2007-2020 Preferred Care at Home, a division of Help at Home Franchise Service, LLC. All Rights Reserved.
Services may vary depending on the licensing of each Preferred Care at Home Franchise location. Each location is individually owned and responsible for controlling and managing day-to-day business operations.