Preferred Care at Home of National Headquarters | 354 NE 1st Ave Delray Beach, Fl 33444
Blog Archive
"It would be so nice if something would make sense for a change." Her quote may be 64 years old (to the day), and our normal land may have less madness and magic than her Wonderland, but young Alice had a good point that's just as relevant to us today. Frankly, it's not difficult to...
Read more
While taking a recent trip, I noticed a Grandfather and Grandson sitting on a picnic table at the rest area and they had their map wide open talking about their trip. As they got up, the grandson carried the map to the car and got into the front passengers seat or navigators seat. Wow what...
Read more
Providing health care services has the potential to be stressful under any circumstances. If you support that statement, you must agree that attitude has a lot to do with how you handle your situation. Stress is a general term that includes the physical, behavioral, emotional and cognitive responses that an individual makes to a disruptive...
Read more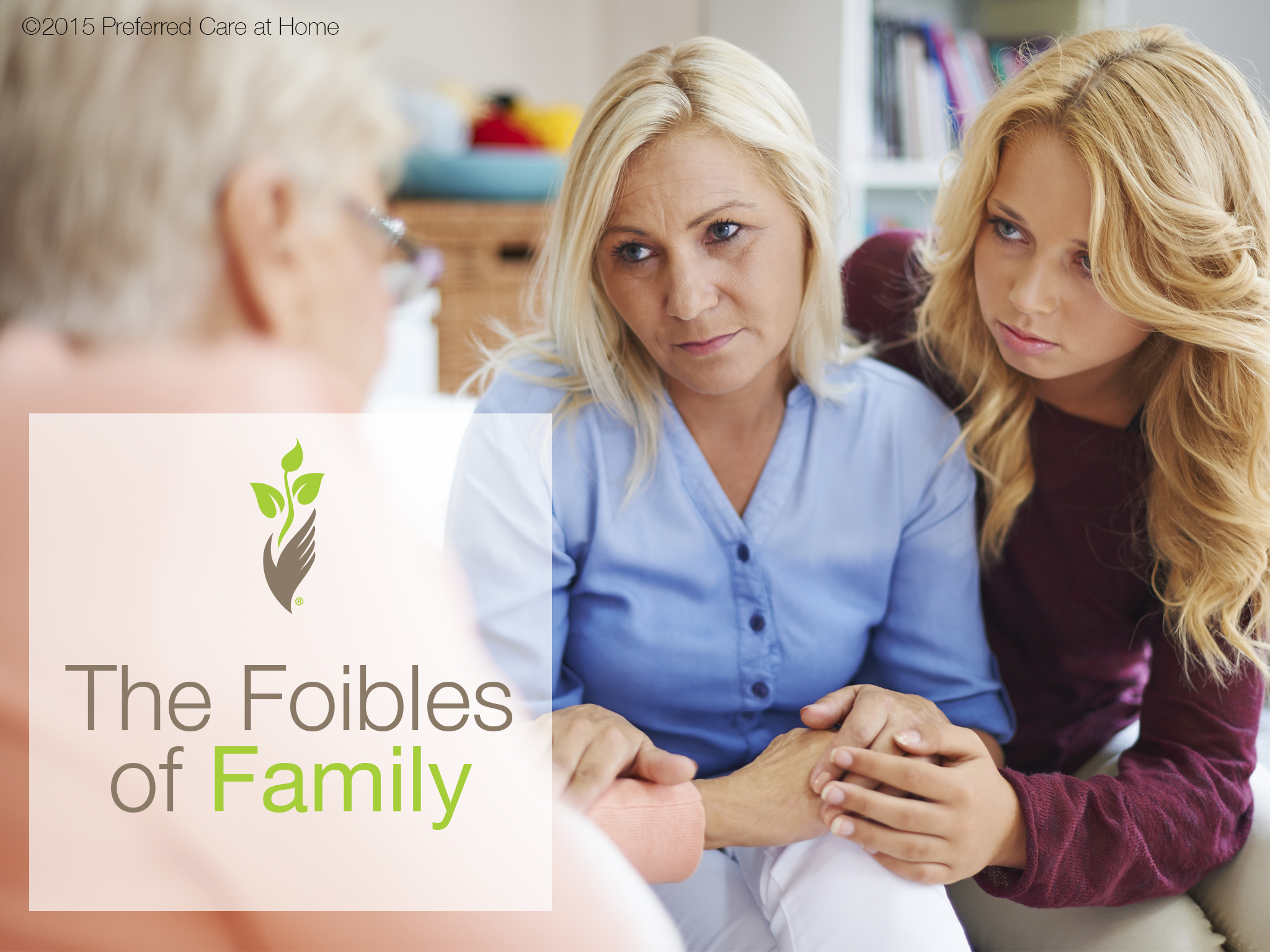 Greetings one and all! I hope you are doing well and loving life. Once again, I invite you to take a deep breath, pour a cup of coffee or hot tea, and relax. Today, I want to chat about the systems within which caregiving occurs—our families. Our families—good, bad, or indifferent—play a critical role in...
Read more
© 2007-2020 Preferred Care at Home, a division of Help at Home Franchise Service, LLC. All Rights Reserved.
Services may vary depending on the licensing of each Preferred Care at Home Franchise location. Each location is individually owned and responsible for controlling and managing day-to-day business operations.