Preferred Care at Home of National Headquarters | 354 NE 1st Ave Delray Beach, Fl 33444
Blog Archive
Depression: Not a normal part of aging states the National Institute of Health research. The research goes on to say that depression often co-occurs with other serious illnesses, such as heart disease, stroke, diabetes, cancer, and Parkinson's disease. Because many older adults face these illnesses as well as various social and economic difficulties, health care...
Read more
The 21st Century is a much different world than the world our senior loved ones grew up in. The times and technological advancements have definitely changed. But with change comes some exciting, and perhaps surprising, new ways for connection. One in three adults aged 65 years or older use social networking sites such as Facebook...
Read more
What would your family do if a crisis occurred? Are you aware of the wishes of those people close to you in the event that you would have to make a decision for them? Have you expressed your wishes to your family so that they would be prepared? Did you know that a simple thing...
Read more
What is compassion? Compassion to me, is showing love and kindness toward others, giving them a piece of your heart, and asking for nothing back in return. I am blessed to work with clients and their families everyday, and to spread compassion to people who might not receive it otherwise, or often. I recently had...
Read more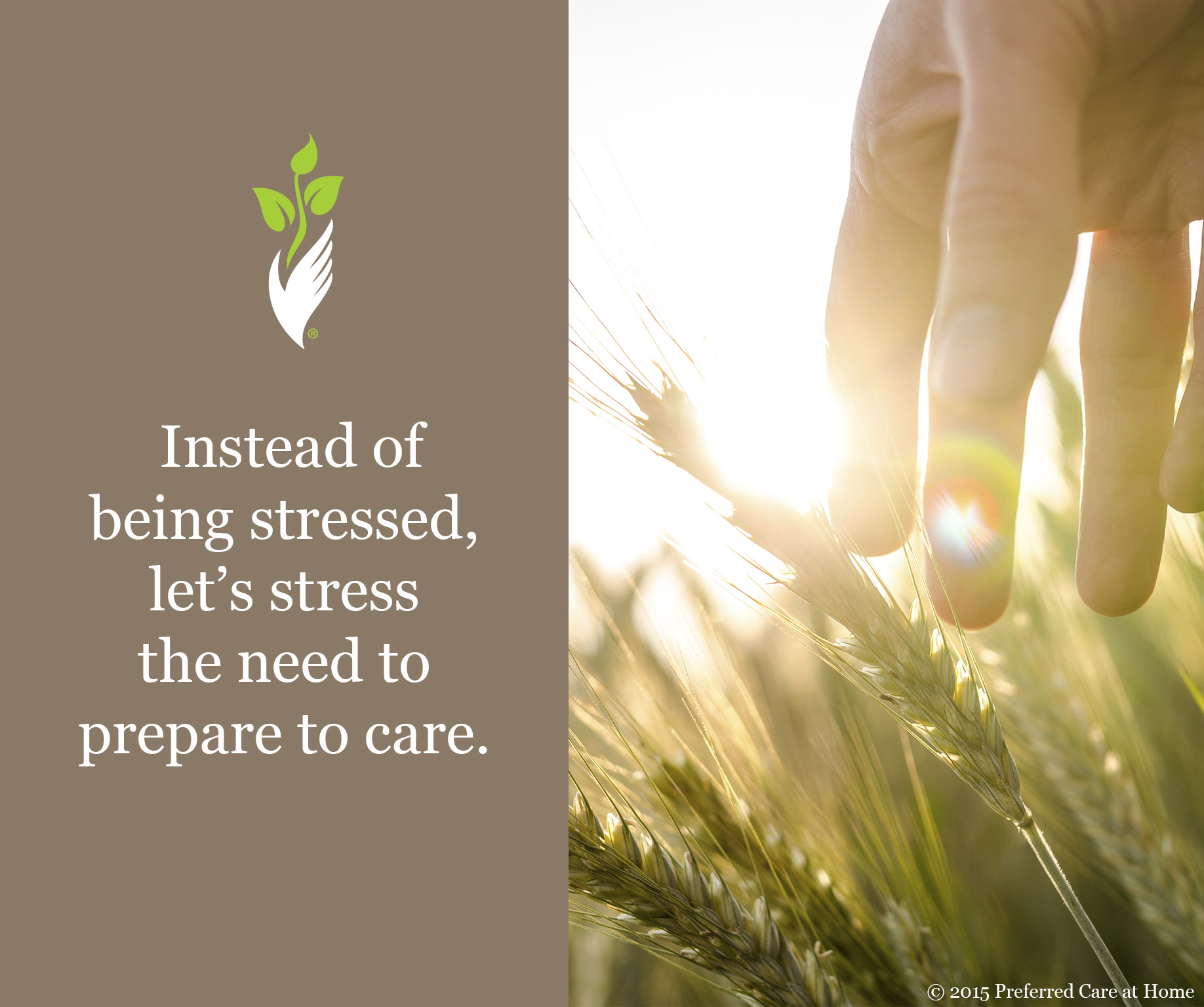 Greetings one and all! I hope you are doing well and loving life. Once again, I invite you to take a deep breath, pour a cup of coffee or hot tea, and relax. RELAX. Easier said than done, right? If you are currently a caregiver, there is no lack of stress in your life. Caring...
Read more
© 2007-2020 Preferred Care at Home, a division of Help at Home Franchise Service, LLC. All Rights Reserved.
Services may vary depending on the licensing of each Preferred Care at Home Franchise location. Each location is individually owned and responsible for controlling and managing day-to-day business operations.