Preferred Care at Home of National Headquarters | 354 NE 1st Ave Delray Beach, Fl 33444
Blog Archive
Almost 20 years have passed since California passed its landmark medical marijuana initiative, Proposition 215. The 1996 proposition was followed by legislation that legalized limited use of marijuana for the treatment of glaucoma, cancer, and epileptic seizures — moving marijuana from the back of old, shaggy-carpeted Volkswagen vans to the halls of modern medicine. An...
Read more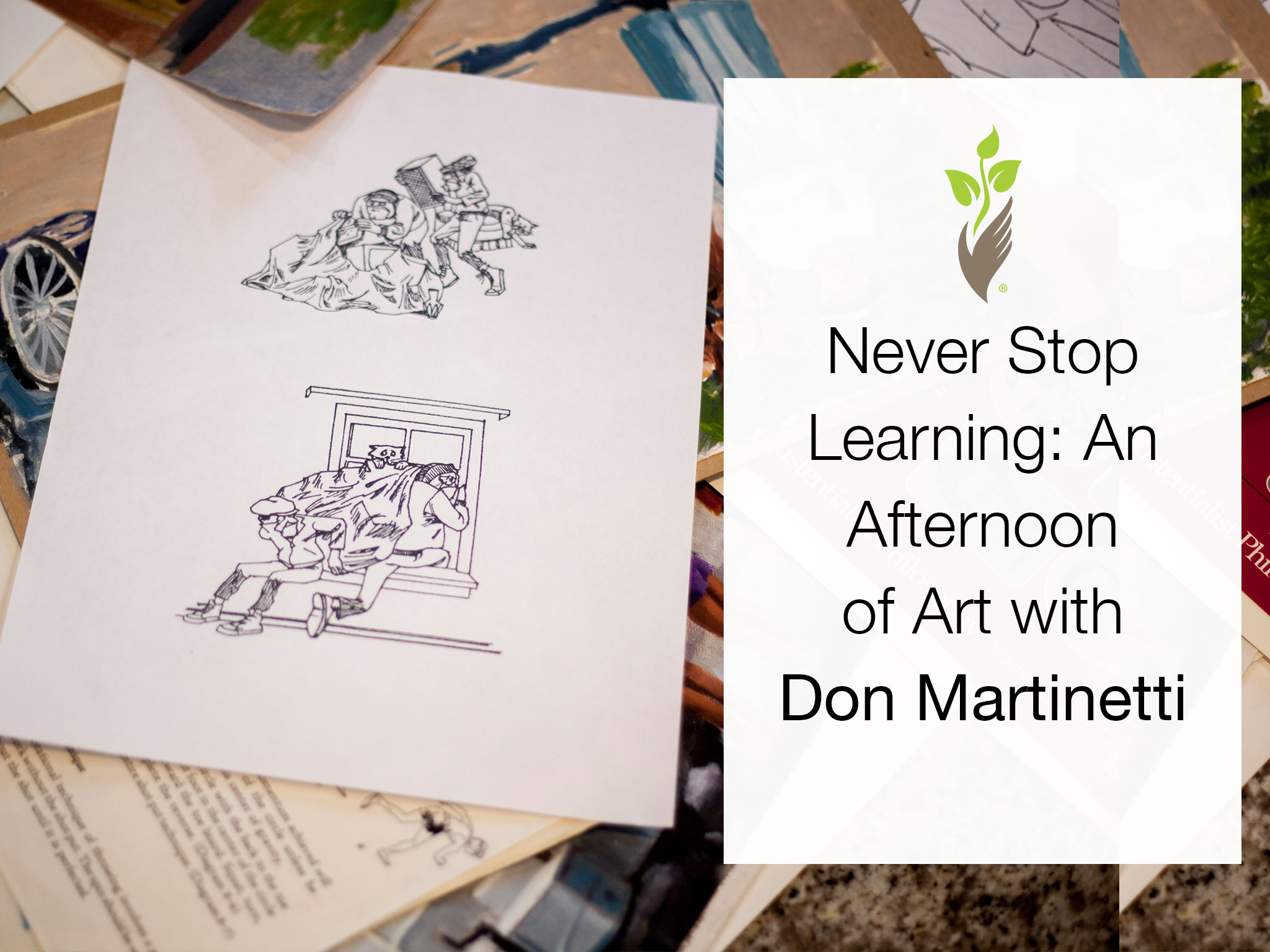 "Do you prefer to be the student or the teacher?" I asked. I sat in a cafe with Don Martinetti, an 84 year old artist. A pile of illustrations and paintings were stacked on the coffee table, just a small sampling from a long and vibrant career. Don laughed, "Student!" He said without hesitation. His...
Read more
You may remember my sister Cindy from Caring for Mother at Home: 6 Tips to Prevent Skin Breakdown, but if you don't, allow me to give you a brief summary: My sister owned a very successful material-handling company for many years, but she gave it up to care for our parents in their later years....
Read more
It's said that nothing is certain except death and taxes. So it's a convenient coincidence that yesterday was National Tax Day and today is National Healthcare Decisions Day — a day created to highlight and recognize the importance of an end-of-life care plan. And though the awareness is welcome, we at Preferred Care at Home...
Read more
Greetings one and all! I hope you are doing well and enjoying the unfolding spring season. Once again, I invite you to take a deep breath, pour a cup of coffee or hot tea, and relax. In light of the upcoming National Healthcare Decisions Day on April 16, perhaps a chat about advance care planning...
Read more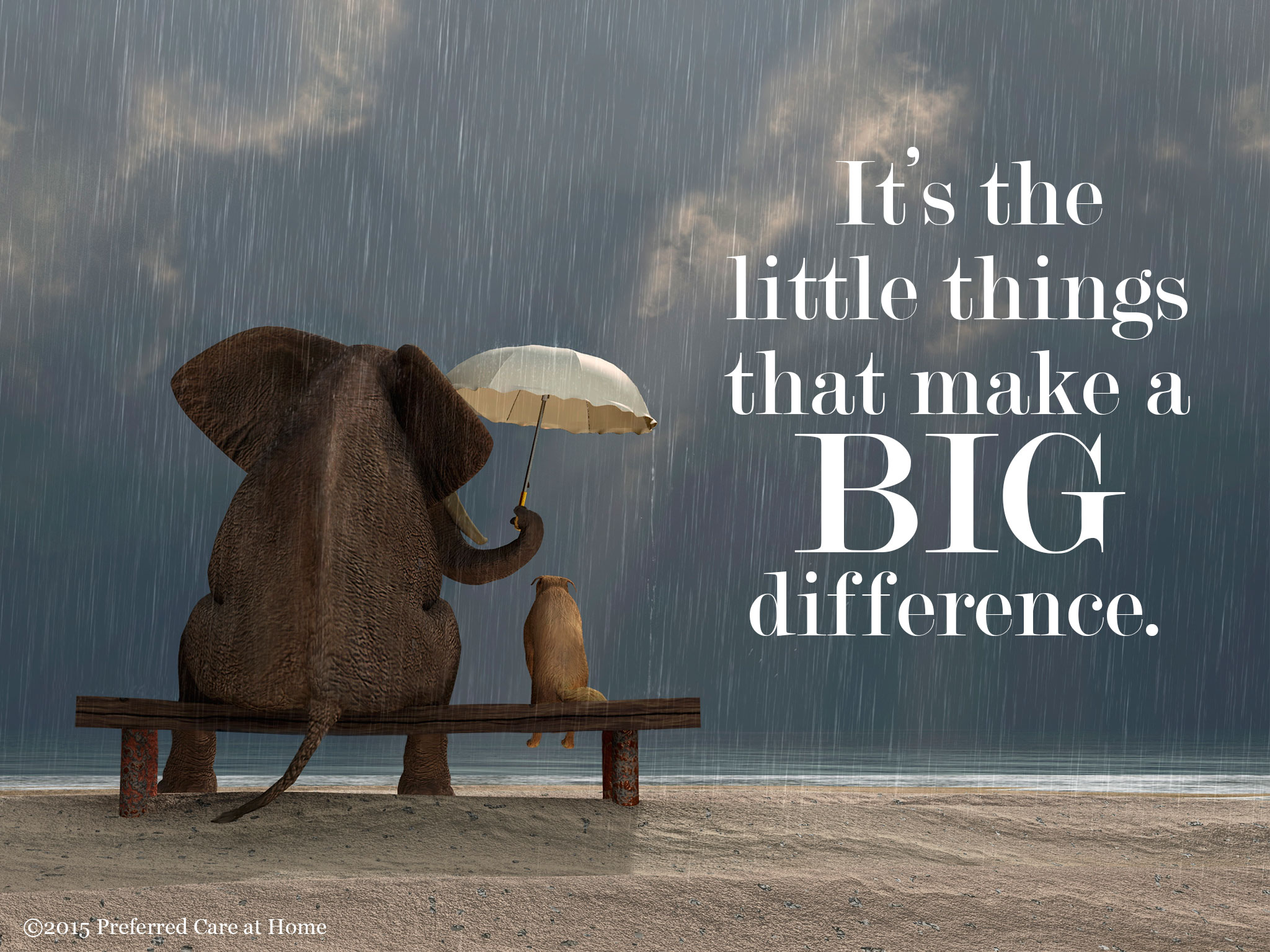 The other day I went to grab a cup of coffee at a local coffee shop in my town. The shop was packed, the line was long, and not many seats were left. As I stood waiting for my coffee, I was too distracted thinking about my day to notice the older gentleman trying to...
Read more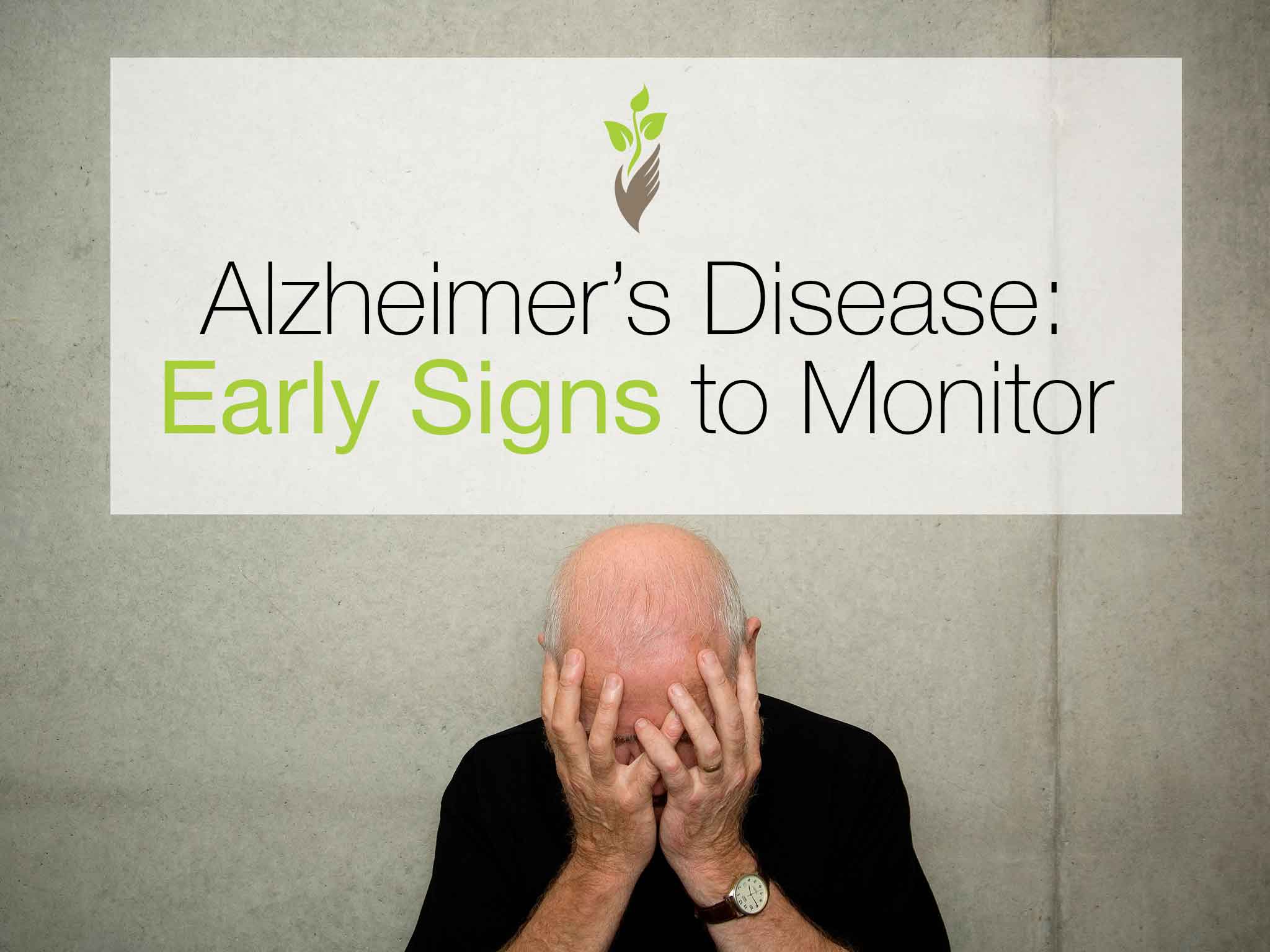 Caregivers can often distinguish between normal occasional forgetfulness or lapses in concentration and the onset of Alzheimer's Disease. According to a Washington University School of Medicine study in 2010, family and friends start to see warning signs with even more reliability than cognitive screening tests administered by professionals. People who are closest to an individual...
Read more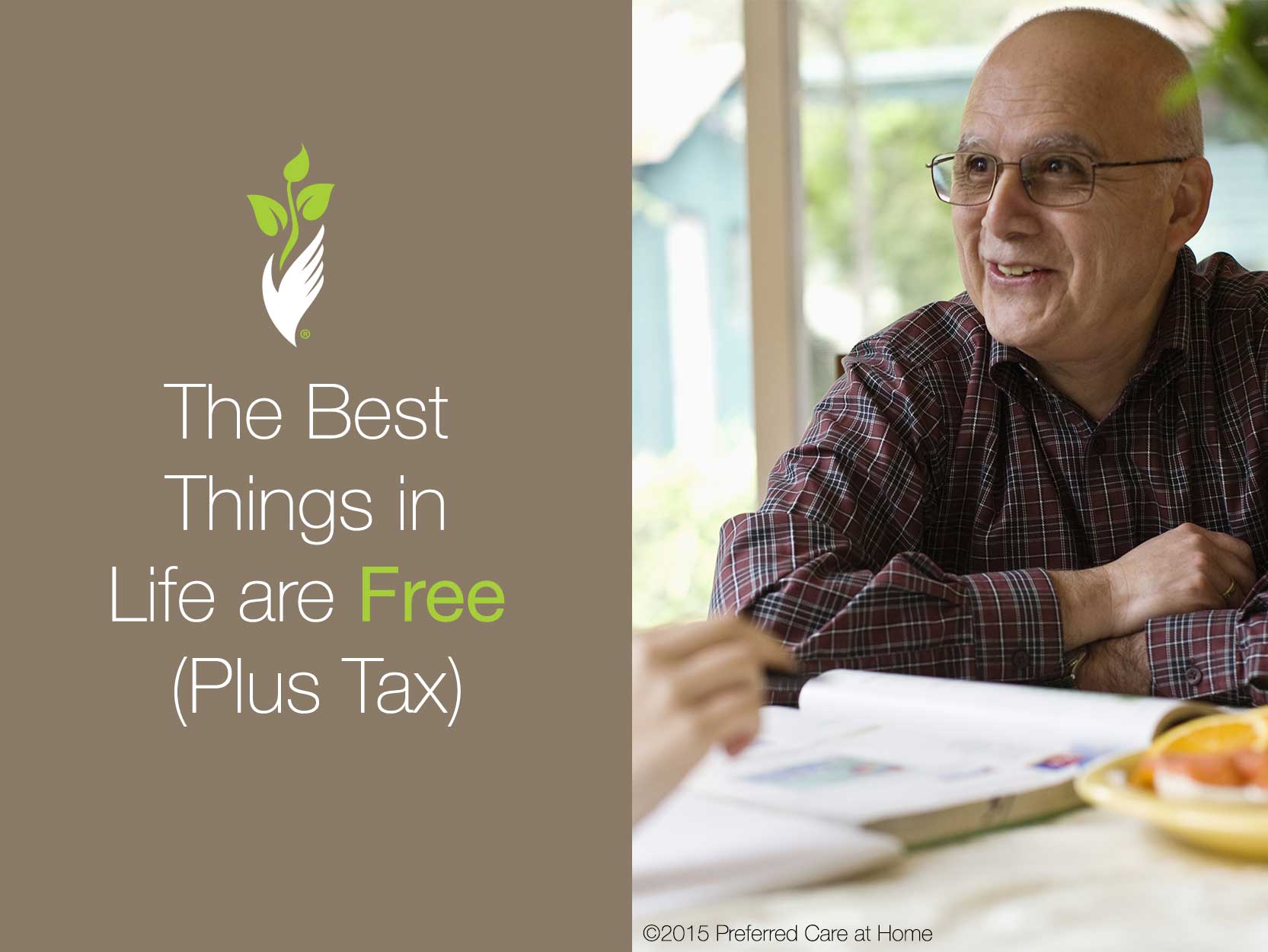 "Like mothers, taxes are often misunderstood, but seldom forgotten." Lord Bramwell's words, forged in England over 130 years ago, have found a second home – or at least an April timeshare – west of the Atlantic. Not many things in our society are as complex as the U.S. Tax Code. The official code carries more...
Read more
© 2007-2020 Preferred Care at Home, a division of Help at Home Franchise Service, LLC. All Rights Reserved.
Services may vary depending on the licensing of each Preferred Care at Home Franchise location. Each location is individually owned and responsible for controlling and managing day-to-day business operations.