Preferred Care at Home of National Headquarters | 354 NE 1st Ave Delray Beach, Fl 33444
Blog Archive
Preparing a meal, cleaning the kitchen and setting medication reminders are standard activities of professional and family caregivers alike. But, an often unspoken task of caregivers is to help seniors remain as independent as possible. It is no surprise that seniors prefer to remain in the comfort and security of their home, living out their...
Read more
October 15 through December 7 is Medicare Open Enrollment, the time allotted for medicare beneficiaries who have a private health or drug plan to review and make any changes to their plans. Even if you are happy with your current plan it is recommended that you review your plan to make sure there aren't any...
Read more
Our distinctive personality makes us who we are. Personality can be expressed in a variety of ways, but its most simplistic explanation is its a persons thoughts, feelings, and behaviors. There are so many components that make up personality that it is often difficult to talk about because it is what gives a person beauty...
Read more
It's October, and not only are the leaves starting to change colors and the temperatures starting to drop, but the world seems blanketed in pink. October is Breast Cancer Awareness month and it's difficult to miss. Hopefully, as you have seen pink ribbons pinned to lapels, you were reminded to make an appointment for your...
Read more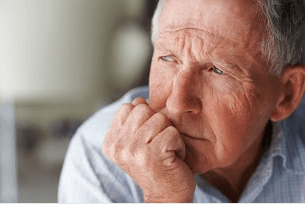 The word "depression" has become a normal part of casual conversation in today's world. You have probably heard people describe their emotional state as "depressed." The general conception is that the person is sad, whether or not they are clinically diagnosed with depression is unknown. Yet, however common place it is to describe yourself or...
Read more
© 2007-2020 Preferred Care at Home, a division of Help at Home Franchise Service, LLC. All Rights Reserved.
Services may vary depending on the licensing of each Preferred Care at Home Franchise location. Each location is individually owned and responsible for controlling and managing day-to-day business operations.