Preferred Care at Home of National Headquarters | 354 NE 1st Ave Delray Beach, Fl 33444
Blog Archive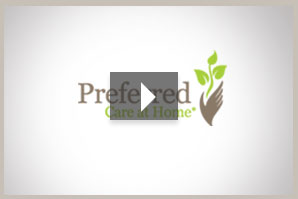 The thought of someone coming into your home can be anxiety provoking. At Preferred Care at Home, we understand how difficult it can be to open your home to someone you don't know. We go to great lengths to ensure that our caregivers are the very best in the industry. All potential caregivers go through a...
Read more
When you picture a visit to the ER with your elderly parent, I'm betting the first word that comes to mind isn't "calm" When you visualize the environment, would you call it "wonderful"? "Beautiful"? Probably not. Yet those are some of the adjective that pop up in a New York Times article about an emergency...
Read more
Home safety is an issue that cannot be discussed enough. According to the Centers for Disease Control and Prevention, one in three people 65 and older falls each year. One way to decrease the risk for falls is to implement safety features in your home. Bathrooms need railings, bars and slip resistant mats, hallways need to be...
Read more
It's swept the Internet. It's all over social media. Have you seen it—the video in which music seems to "awaken" a man named Henry, who has dementia? The video is an excerpt from a documentary called Alive Inside, which explores "the power of music to help those in nursing homes," ABC News reports. It promotes...
Read more
"Creativity is inventing, experimenting, growing, taking risks, breaking rules, making mistakes, and having fun." -Mary Lou Cook We have all heard that it is important for seniors to remain physically active. However, creative activity can be just as important to the physical, emotional, and spiritual well-being of the senior as getting the appropriate amount of...
Read more
Seniors are filling fewer prescriptions these days because of the economy, according to a recent study. And that means their diseases may be getting worse. Bloomberg reports: Drugs used for chronic diseases, including high blood pressure, osteoporosis and cholesterol, saw the biggest drops among seniors. Patients who skip care because they don't feel sick, or...
Read more
The kitchen, the living room, the bathroom , the bedroom – these have been my work spaces for the past 8 years. There we have worked on skills for the job of living and there I have listened to their stories. My heroes were not found on the football field, in the movies or in...
Read more
When Lizzie Enfield was discharged from the hospital after a bout with pneumonia, she was supposed to take it easy for a while. Instead, like many of us would, she got right back to her old life. A few months later, she was back in the hospital with a kidney infection. Enfield explains at the...
Read more
© 2007-2020 Preferred Care at Home, a division of Help at Home Franchise Service, LLC. All Rights Reserved.
Services may vary depending on the licensing of each Preferred Care at Home Franchise location. Each location is individually owned and responsible for controlling and managing day-to-day business operations.