Preferred Care at Home of National Headquarters | 354 NE 1st Ave Delray Beach, Fl 33444
Blog Archive
This easy-to-read inspection checklist is specially designed for senior homeowners who wish to maintain their independence in the comfort and security of home and want to have their homes inspected for potential updates to address safety, convenience and accessibility concerns. This specialized checklist is also useful for any homeowner or resident whose mobility or...
Read more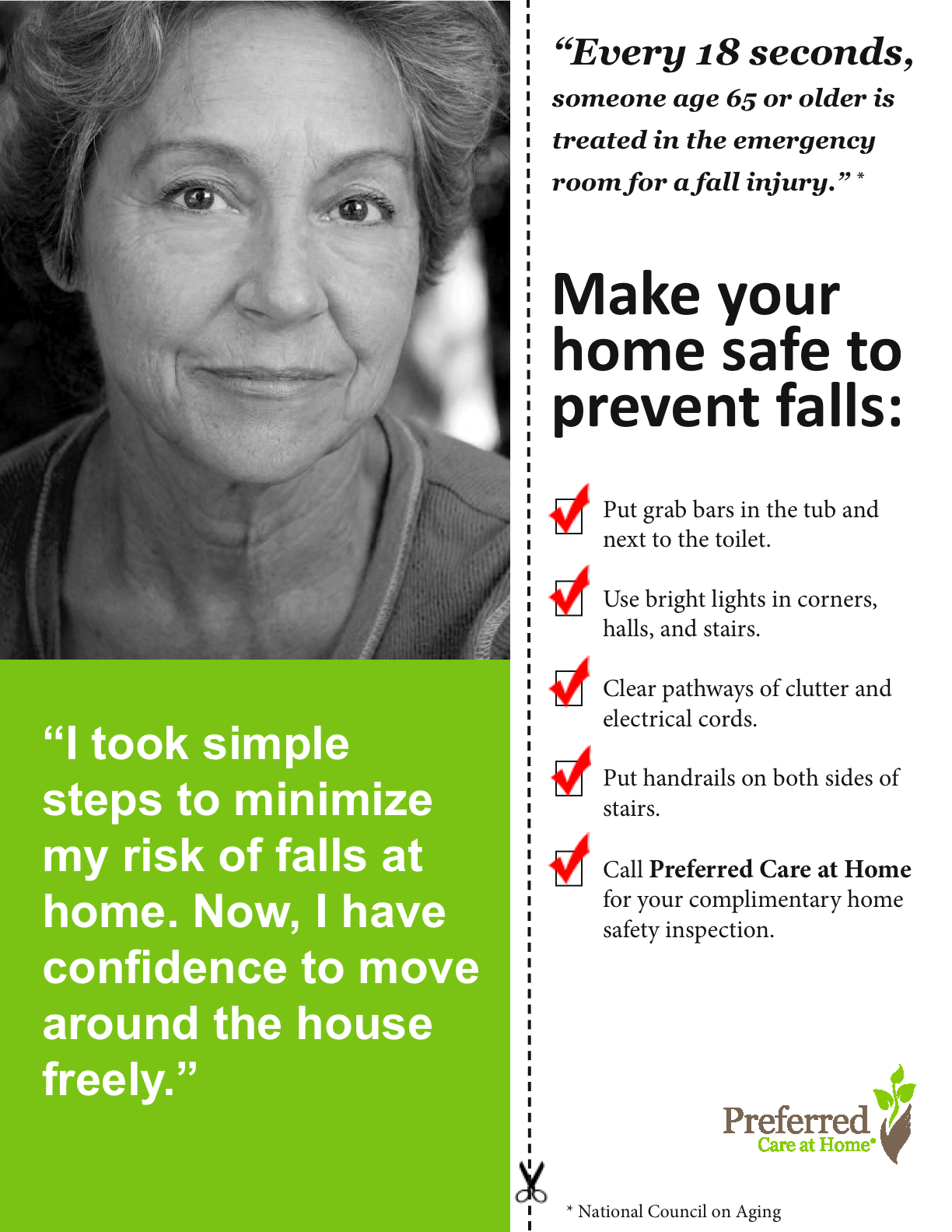 Home Safety Inspection Checklist can Help Seniors Minimize the Risk of Injury Ask seniors where they feel safest and most will say their own home, as the window to the past, a safe haven for the present, and a legacy for the future. However, unintentional injuries in the home result in nearly 21 million medical...
Read more
© 2007-2020 Preferred Care at Home, a division of Help at Home Franchise Service, LLC. All Rights Reserved.
Services may vary depending on the licensing of each Preferred Care at Home Franchise location. Each location is individually owned and responsible for controlling and managing day-to-day business operations.